Pope Awarded 2021 UM Outstanding Internship Experience Partner
UM alumnus honored for his mentorship of Ole Miss students
PHOTO: Laura Antonow, UM Director of College Programs (far left) and UM Art Professor and Interim Associate Provost Ginny Chavis (far right) present the award to the family of Oscar Pope including Renada Ragsdale, Chelsea Dees both of Richland, Beverly Pope of Terry (Oscar's mother), Earnestine Mayes of Terry, and Shannon Lewis of Richland.
OXFORD, Miss. – Being a part of the Ole Miss family can mean many things, but most people will tell you it's about the network of people who understand how special the University is to those who have experienced it. You can be in any part of the country and you are sure to get a "Hotty Toddy" from someone who recognizes your Ole Miss gear.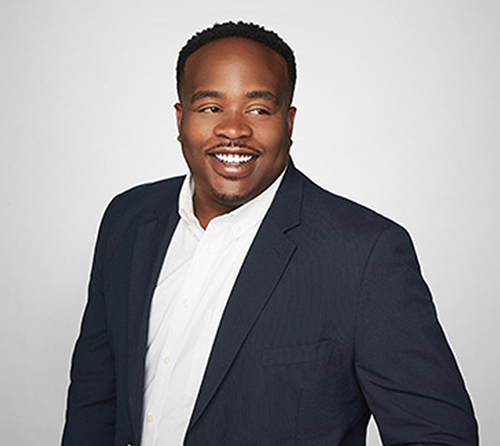 Oscar Pope, a 2010 alumnus of the University, was one of those people who understood what the legacy of his time at the University meant to him and to his career.
Because of the experiences Pope had at UM, he was the first in line to provide career advice and help UM students make career and internship connections.
"He is one of those students that I can count as significant in my growth as a professor and as a person due to his positive nature," Ginny Chavis, UM Professor of Art and Interim Associate Provost, said. "His great big smile is part of the Ole Miss family and will be forever."
Pope passed away this past June. UM faculty, staff, and students joined together this week to share stories and honor his memory as he was awarded the 2021 University of Mississippi Outstanding Internship Experience Partner honor during the annual UM Internship Experience program student presentations.
Chavis went on to tell stories of Pope's excitement to learn and how he encouraged his classmates during his time in graphic design courses she taught at UM.
"The bond in this class was quite special, and Oscar helped bring it to life. He rallied the class with open discussions, and kept them laughing. The camaraderie lives on today."
"He kept in touch with so many people from the University, long after he graduated. That's pretty special, especially to faculty members."
Chavis went on to say that when she learned of Pope's passing this summer, she didn't hear about it through social media, the newspaper, or an official department announcement. She heard about it first through the art community.
"I received text messages from current and former students, faculty, and staff, much like I would have received news about a family member of my own. People who weren't even in school with him knew about it.
That's the type of presence and impact he had on our community."
After graduation, Pope moved to Atlanta to pursue his dream career in sports marketing where he worked his way up to a content marketing coordinator of the NBA on TNT and NBA TV at Turner Sports. He handled consumer-facing creative messaging and branding for both networks in addition to NBA.com.
"He was a bit of a sport fanatic," Chavis recalled. "Even in his classes he found a way to put a sports theme into his projects, so his career fit him perfectly."
Pope was an advocate for and connector of Ole Miss students with fellow Ole Miss alumni and career resources in Atlanta. He served as a speaker and panelist for UM student career roundtables, and gave studio tours and shared about his work with Ole Miss students participating in the UM Internship Experience program in Atlanta.
Laura Antonow, the director of the UM College Programs office in the Division of Outreach, said that Pope was chosen for this year's award to honor his memory, his always enthusiastic support of the internship experience program, and UM students.
"When we expanded the internship experience program to Atlanta, literally our first stop was dinner with Oscar," Antonow said.
"Without missing a beat, he became one of the program's biggest supporters, generously sharing his time and talent with interns, giving tours of Turner Sports to wide-eyed Ole Miss students, and connecting our team and students with professionals in Atlanta," Antonow shared.
"Even during the pandemic, he held a video conference with UM interns to talk about his impressive career path, shared tips on life in a big city, and offered encouragement to students who were still not sure how to navigate a crazy year.
"He made a difference in the lives of our students, staff, and faculty here at the University which is why we were honored to recognize him with this award."
Pope was a double major at UM, graduating with degrees in both art and journalism and made an impact in Farley Hall as much as he did in Meek.
While he was a student at UM, he served as a production manager for Rebel Radio, a news anchor for NewsWatch, and a visual editor for The Daily Mississippian.
"If you were involved in the broadcast program at our school, you knew Oscar," Deb Wenger, UM School of Journalism and New Media interim dean said.
"He was the smiling face that made spending long hours at the Student Media Center just a bit more fun for everyone, and after he graduated, we stayed in contact.
"When I reached out to him to see if he could help a student make some connections and the response was an immediate, "Yes!"
Oscar always made time to give others a leg up. He genuinely cared about helping others succeed."