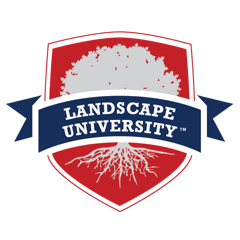 Purpose
The Landscape University™ is a series of classes instituted by Landscape Services to help employees understand their role in the institution's effort to "Cultivate Greatness" in its students, athletes, faculty, employees, and friends, by constantly maintaining a well-groomed and beautiful campus.
This Beta Conference will cover the basics of the program, how to develop your own program on your campus and how to work on developing a highly confident, motivated landscaping team.
Dates
March 26-27, 2014
Location
The University of Mississippi, UM-Depot
102 Depot Street
Oxford, Mississippi
Registration
Please download and complete the registration form (click here).  The registration fee is $350 per person. Payment options: Purchase order, Check, Visa or MasterCard.
Registration Deadline
Please submit the registration form no later than Wednesday, March 19, 2014.
Contact Information
Should you have questions or concerns about the registration process, please contact Mary W. Leach, Director of the Office of Professional Development, Division of Outreach and Continuing Education, Post Office Box 879, University, MS 38677-0879, 662-915-7847 or at mleach@olemiss.edu.
Should you have questions or concerns about the conference schedule, please contact Jeff McManus, Director of Landscape, Airport and Golf Services, Post Office Box 1848, University, MS 38677-1848, 662-915-1846 or at jmcmanus@olemiss.edu.