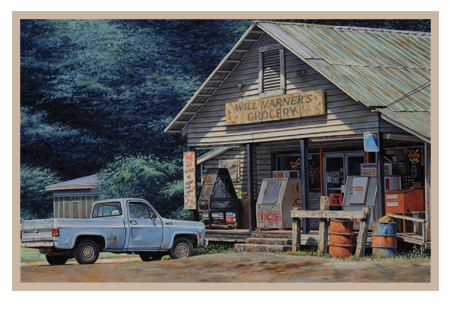 FAULKNER AND MONEY
THE ECONOMIES OF YOKNAPATAWPHA AND BEYOND
The University of Mississippi
Faulkner & Yoknapatawpha Conference
Oxford, Mississippi, July 23–27, 2017
—Check later for 2018 Conference Information—
Conference Program
Like many of his readers, William Faulkner delighted in the various and often surprising ways money changes hands: in complex business transactions, handshake deals, elaborate wagers, frauds and con games, tainted payoffs, bad investments, and the like. At the forty-fourth annual Faulkner and Yoknapatawpha conference, registrants will join scholars, educators, students, and other lovers of things Faulkner to follow the proverbial money in the author's work, life, and career. Five days of lectures, panels, tours, exhibits, and other presentations will explore the multifaceted economies of Yoknapatawpha County, the Faulkner oeuvre, and the literary profession.
In addition to five keynote lectures, the conference program will include panel presentations, guided daylong tours of North Mississippi and the Delta, and sessions on "Teaching Faulkner" led by James B. Carothers, University of Kansas, Terrell L. Tebbetts, Lyon College, Brian McDonald, Lancaster, Pennsylvania School District, Charles Peek, University of Nebraska at Kearney, and Theresa M. Towner, University of Texas at Dallas.
The conference will begin on Sunday, July 23, with a reception at the University Museum, after which the academic program of the conference will open with two keynote addresses, followed by a buffet supper on the grounds of Faulkner's home, Rowan Oak. Over the next four days, a busy schedule of lectures and panels will also make room for an afternoon cocktail reception, a picnic served at Rowan Oak, the guided tours, and a closing party on Thursday afternoon, July 27. Throughout the conference, the University's J. D. Williams Library will display Faulkner books, manuscripts, photographs, and memorabilia. The University Press of Mississippi will exhibit Faulkner books published by university presses throughout the United States, and there will be a display, with books for sale, by Faulkner collector Seth Berner, who will also give a brown bag lunch presentation on "Collecting Faulkner." In addition, collaborators on the Digital Yoknapatawpha Project, a database and digital mapping project at the University of Virginia, will present updates on its progress at a special conference session.
SOUTHERN WRITERS, SOUTHERN WRITING GRADUATE STUDENT CONFERENCE
The twenty-third annual Southern Writers, Southern Writing Graduate Conference is set for July 20–22, 2017, at the University of Mississippi. Both critical and creative submissions will be accepted, dealing with all aspects of southern culture. Submissions to the conference are not limited to literary studies—we are interested in all interdisciplinary approaches to southern culture. Deadline for submissions is 5:00 p.m., April 1, 2017. Email swswgradconference@gmail.com for more information.
Keynote Speakers
Bill Brown is the Karla Scherer Distinguished Service Professor in American Culture at the University of Chicago, where he also serves as deputy provost for the arts. A co-editor of Critical Inquiry since 1993, he is the author of The Material Unconscious: American Amusement, Stephen Crane, and the Economies of Play (1996), A Sense of Things: The Object Matter of American Literature (2003), and Other Things (2015), and the editor of Reading the West: An Anthology of Dime Novels (1997) and a special issue of Critical Inquiry on "Things," which appeared in fall 2001, won the CELJ award for the year's best special issue of a scholarly journal, and was expanded and published as a book in 2004. His essays have appeared in American Literary History, American Quarterly, Representations, Modernism/Modernity, PMLA, New Literary History, and Critical Inquiry, among other journals.
Richard Godden is professor of English at the University of California, Irvine. He is currently completing "Fictions of Deficit: A Narrative Poetics for the Financial Turn at the Closing of an American Century," the final volume of a critical tetralogy on American literature and economics that also includes Fictions of Capital: The American Novel from James to Mailer (1990), Fictions of Labor: William Faulkner and the South's Long Revolution (1997), and William Faulkner: An Economy of Complex Words (2007). His recent articles include essays on F. Scott Fitzgerald, David Foster Wallace, and Jayne Anne Phillips. Professor Godden also keynoted at "Faulkner in America" in 1998 and "Faulkner and Mystery" in 2009.
Gavin Jones is the Frederick P. Rehmus Family Professor in Humanities at Stanford University, where he has taught since 1999. A noted Americanist, Professor Jones is the author of Strange Talk: The Politics of Dialect Literature in Gilded Age America (1999), a Choice magazine Outstanding Academic Title; American Hungers: The Problem of Poverty in US Literature, 1840–1945 (2009); and Failure and the American Writer: A Literary History (2014), which received honorable mention from the Association of American Publishers for a 2015 PROSE award in literature. A member of the editorial board of American Literature, he is currently at work on a monograph, "Race, Species, Planet: John Steinbeck's Experiments."
Marc Shell is the Irving Babbitt Professor of Comparative Literature and Professor of English at Harvard University, where he also teaches in the undergraduate literature concentration and the graduate program in history of American civilization and was cofounder of the university's summer schools in Olympia, Greece, and Cascais, Portugal. Recipient of a John D. and Catherine T. MacArthur Fellowship, he is the author of The Economy of Literature (1978), Money, Language, and Thought: Literary and Philosophical Economies from the Medieval to the Modern Era (1982), Art and Money (1995), Wampum and the Origins of American Money (2013), and numerous other books on subjects ranging from nationhood, kinship, and disability studies to Jewish languages and literatures and Canadian studies.
Myka Tucker-Abramson, lecturer in English and comparative literature at King's College London, received her PhD from Simon Fraser University in 2013. Her publications include essays in American Studies, Modern Drama, and Studies in Canadian Literature, and she has articles forthcoming in PMLA, Modern Fiction Studies, and The Johns Hopkins Guide to Literary Theory. Her book project "Novel Shocks: Urban Renewal, New York, and the Rise of the Neoliberal Novel, 1948–1965" is currently under review at Fordham University Press. "Novel Shocks" traces the political and ideational origins of neoliberalism to battles over suburban and urban space in the 1950s and early 1960s and examines the postwar American novel as a key site for these struggles.
Registration Information
The registration fee for the conference before July 1 is $150 for students and $275 for other participants. The fee after July 1 is $175 for students and $300 for others. The fee includes admission to all program events, a buffet supper on Sunday, a reception on Tuesday, a picnic at Rowan Oak on Wednesday, conference session refreshments, and a closing reception on Thursday. The fee does not cover lodging, the optional tours of Faulkner Country, and meals, except for those aforementioned.
If you are signing up for an optional guided tour, prepayment of the $95 tour fee will be due on submission of registration information online. All remaining fees will be payable at on-site registration on July 23.
The student certification section of the registration form must be completed for all registrants who pay the student fee. A department head or academic dean must sign the form.
Student Group Discount Package. A special package is available for five or more students who attend the conference as a group. The $150 package includes the conference registration fee and the guided tour. Accommodations, travel, and meals (other than those covered by the conference registration fee) are the responsibility of the individual. A designated person within the group must be identified as the group leader, who should submit the registration forms and deposits by July 13. Receipts and correspondence will be sent to the leader, who will be responsible for collecting the balance, presenting fee checks at on-site registration on July 23, and otherwise assisting with arrangements for members of the group. The group leader will receive a complimentary registration. Group registration may be done by contacting Drew Windham at jawindh1@olemiss.edu or 662-915-7624.
A limited number of waivers of the registration fee are available for graduate students who are not presenting work at the conference but are interested in attending. Contact Jay Watson at jwatson@olemiss.edu for details.
Refunds: A refund will be made, less a $20 service charge, provided cancellations of reservations are made in writing and postmarked no later than July 13. No refunds will be made after that date.
Lodging and Transportation
LODGING
On-campus lodging is available at the Inn at Ole Miss, which offers special conference rates. Lodging in and near Oxford is available at motels and other facilities.
Conference participants should make their own reservations.
The Barnloft at Willowdale Farm: 662-801-8600
512 Bed and Breakfast: 662-234-8043
Blue Creek Cabin: 662-238-2897
The Burrows: 662-292-2220
Castlehill Resort: 662-234-3735
Empty Nest Guesthouse: 662-801-9369
The Graduate: 662-234-3031
Hampton Inn Conference Center: 662-234-5565
Hampton Inn West: 662-232-2442
Holiday Inn Express: 662-236-2500
Inn at Ole Miss: 662-234-2331
Little Q Ranch: 662-801-5764
Marriott Courtyard: 662-638-6014
Marriott TownePlace Suites: 662-238-3522
Oak Hill Stables: 662-234-8488
Ole Miss Motel: 662-234-2424
Quality Inn and Suites: 662-234-6000
The Ravine Bed and Breakfast: 662-234-4555
Super 8 Motel: 662-234-7013
University Inn: 662-234-9500
Wall Doxey State Park: 662-252-4231
The Z Bed and Breakfast: 713-927-1295
Housing in University of Mississippi dormitories is also available. Rates are as follows:
Single: $55/night with linens provided, $50/night without linens
Double: $47/night with linens provided, $40/night without linens
Reservations should be submitted to Drew Windham via e-mail at jawindh1@olemiss.edu or by calling 662-915-6724. Dormitory reservations are required by July 21 to ensure rooms.
TRANSPORTATION
Those who plan to fly to the conference should book their flights to and from Memphis (Tennessee) International Airport. The University will provide a shuttle service for conference participants who arrive at the Memphis International Airport (approximately 75 miles or 1 hour and 15 minutes drive). The cost of the shuttle is $135 round trip or $85 one way. Shuttle reservations must be made and paid for in advance. If you would like to use the University shuttle service, please complete the shuttle reservation form. Shuttles will be confirmed via e-mail on Friday, July 21. Please meet your shuttle driver inside the airport at Baggage Claim, Area B escalator.
MEMPHIS AIRPORT SHUTTLE SERVICE
Shuttle Service for participants arriving at the Memphis International Airport will be provided from Thursday, July 20, through Sunday, July 30, at the following times:
Memphis Departures
*(Shuttle leaves the airport at these times.)
10:00 a.m. • 2:00 p.m. • 6:00 p.m.
Oxford Departures
**(Shuttle leaves Oxford at these times.)
8:00 a.m. • Noon • 4:00 p.m.
*Schedule your flight arrival 30–40 minutes (or more) before these shuttle departure times from Memphis.
**Schedule your flight departure 3 hours (or more) after these shuttle departure times from Oxford.
***Should your arriving flight be delayed, please call 662-915-5132 and leave a voice mail message with your name and new arrival time. However, should you be unable to meet the next shuttle(s) you will be required either to stay over in Memphis and take the 10:00 a.m. shuttle the next day or to rent a car.
Please complete the shuttle reservation form and submit no later than July 21, 2015, with appropriate payment.
Schedule and Details
CONFERENCE SCHEDULE
Conference registration opens Sunday, July 23, 2017, at 10:00 a.m. in the E. F. Yerby Conference Center. A reception at the University Museum is set for 1:00 p.m., followed by the first keynote speaker at 2:30. The conference will conclude with the closing party scheduled for the afternoon of Thursday, July 27. A detailed program will be provided with our conference acknowledgment letter.
ACCOMMODATING SPECIAL NEEDS
If you require assistance relating to a disability or have special dietary requirements, please contact Drew Windham at 662-915-6724 prior to the conference.
TEACHING FAULKNER
All registrants, whether they are teachers or not, are welcome at these sessions.
OPTIONAL TOURS: Thursday, July 27
You will be given an opportunity to spend a day touring one of the areas listed below. All tours depart from Oxford at 9:00 a.m. and return around 3:30 p.m. except where noted. There is limited space on all tours, but specifically, the Oxford and Lafayette County Architectural Tour is limited to 25 and the Mississippi Delta Tour is limited to 45. The tours are optional and are available for an additional fee of $95, which must be prepaid in full along with the conference registration deposit of $50. The tour fee includes lunch.
Oxford (overview): This tour moves throughout Oxford/Jefferson and Lafayette/Yoknapatawpha County. This tour will have lunch with the Oxford Architecture group. Some walking is required.
Oxford (architecture): This is a look at Faulkner-connected and other historic structures in the Oxford-University community with a side trip for lunch. The tour includes visits inside three or four private homes and "curbside tours" of others. Also included are the campus, the Square, the Oxford cemetery, and the College Hill Church, where Faulkner and Estelle Oldham were married. Some walking is required.
New Albany and Ripley: The Falkners came to Oxford from Ripley and New Albany. The tour travels to the New Albany Museum and then on to the Ripley City Library, where participants will hear about the Ripley/Faulkner background. The tour will go to the Ripley cemetery, where Faulkner's great-grandfather, "The Old Colonel" and model for John Sartoris, is buried beside his impressive statue.
The Mississippi Delta: This tour consists of a circuitous drive to Clarksdale by way of Charleston, Sumner, and Tutwiler. The tour focuses not only on the hunting camps of Faulkner's fiction but also on the music of the Delta, the Mississippi blues. The Delta Blues Museum in Clarksdale is the centerpiece of our visit there. After lunch, we wind our way back to Oxford and usually return between 4:30 and 5:00 p.m.
FAULKNER POSTERS
Flat copies of Faulkner and Yoknapatawpha Conference posters with illustrations by Glennray Tutor (1989–1993, 2017), John McCrady (1994, 2003, 2005), and William Faulkner (2007) and with photographs by Martin Dain (1996, 2009, 2012), Jack Cofield (1997, 2000), Bern Keating (1998, 2014), William Odione (1990), Budd Studios (2002), Phyllis Cerf (2008), Alfred Eris (2010), Henri Cartier-Bresson (2011), Robert Jordan (2013, 2016), and from the Cofield Collection (2001), the J. D. Williams Library (2004, 2015), and the Commercial Appeal (2006) are available for $10.00 each plus $3.50 postage and handling. Mississippi residents add 7 percent sales tax.
Also available are two posters with duotone photographs of William Faulkner, one made by Martin J. Dain and the other by Colonel J. R. Cofield. Each poster costs $18.95 plus $5.00 postage and handling. Mississippi residents add 7 percent sales tax.
Contact Drew Windham at (662) 915-6724 to purchase a poster.
SPECIAL THANKS
The 2017 Faulkner and Yoknapatawpha Conference poster is produced through the generous support of the City of Oxford and the Oxford Partnerships Program of Visit Oxford.
For tourist information, contact: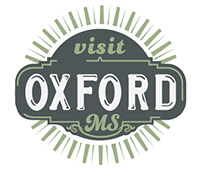 Oxford Visitors Center
1013 Jackson Avenue East • Oxford, Mississippi 38655
Telephone 800-758-9177 • Fax 662-513-6104
Email tourism@visitoxfordms.com
visitoxfordms.com