The Mississippi Excellence in Coaching Fellowship
Building coaching skills to foster leadership, emotional learning, and resilience.
Purpose
After informally surveying coaches from across the state about what skillsets would be most beneficial to learn in response to the disruption our school systems and communities have felt over the past two years, faculty from the University of Mississippi's School of Education have partnered with the Mississippi Association of Coaches (MAC) to put together the first ever Mississippi Excellence in Coaching Fellowship.
The Mississippi Excellence in Coaching Fellowship will consist of two cohorts of 20-25 coaches that will gather 10 times over the course of an academic calendar year to attend single-day sessions focused on the following:
Developing and designing curriculum that fosters leadership development on teams throughout an entire year.
Developing the skill set to create tools that aid in social emotional learning.
Exploring ways to foster a culture of achievement and resilience that carries over to the academic side.
Dates
The program will consist of 10 sessions over the course of an academic calendar year. As of now, sessions will take place on one Wednesday per month (August-May).
Cost
The one-year fellowship program is $1,200.00. This cost does not include CEU credits, lodging, transportation, or internet access.
Location
Five sessions will be held in-person on the MAC's campus in Clinton, MS, while the other five sessions will take place over Zoom.
Credit
Participants who fully complete the fellowship are eligible to earn up to 4 CEU credits. An additional fee of $20 will be required at the end of the fellowship to cover the cost of CEU credits. 
Facilitators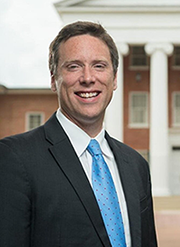 Dr. Hunter Taylor is a Clinical Assistant Professor in the School of Education at the University of Mississippi. Before making the leap into academia, Taylor spent 10 years as a men's basketball coach on the college, high school, middle school, and international levels. He holds degrees from the University of Texas, the University of Mississippi, and Baylor University. Taylor has two upcoming books set to release in 2022. The first, How to Build a Thick Institution, is a reflection on him and Chris Cutcliffe's work of redesigning Oxford High School's football program, and the second, Draw the Line, is a non-fiction story about the impact a high school football staff made over the course of 20 years in a rural East Texas community. Named a Presidential Leadership Scholar by the Bush Institute and Clinton Foundation in 2018, Taylor is also co-host of The Coach & Doc Podcast, which aims to share best coaching and leadership practices with its listeners.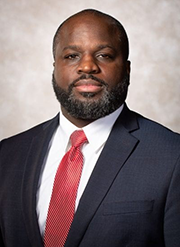 Dr. Eric Mayes is the new Vice President for Diversity, Equity, and Inclusion at Lawrence University, and is the former founding Executive Director of the University of Arkansas's Academy for Educational Equity. Prior to his most recent administrative work, he was an Assistant Professor in the School of Education at Johns Hopkins University, where the faculty was ranked number one in the country by U.S. News and World Report, and also served as the defensive line coach for the Centennial Conference champion football team. The former walk-on turned captain of the University of Michigan's 1997 national championship football team, who is still famous for making President Bill Clinton an honorary "Michigan Man" on the team's White House visit, holds two degrees from the University of Michigan, one from Harvard University, and one from Howard University. Mayes began his career as a high school technology teacher and linebacker coach in Detroit.
Additional experts from both women's and men's athletics will also join certain sessions to ensure that each class is of the highest caliber.
Registration
Registration is limited to 20-25 coaches and/or athletic directors per cohort with 2 cohorts per year.
School districts may allow multiple coaches to utilize the paid spot(s), however, the course is designed to take each athletic leader through an entire framework over the course of one year. An example of this would be to have one coach attend the sessions from Aug.-Oct., and then another coach attends from Nov.-Jan., etc.
Contact Information
Should you have questions or concerns about the registration process, please contact Mary W. Leach, Director of the Office of Professional Development, Division of Outreach and Continuing Education, Post Office Box 1848, University, MS 38677-1848, 662-915-7847 or at mleach@olemiss.edu.
Should you have questions or concerns about fellowship requirements or schedule, please contact Dr. Hunter Taylor, Clinical Assistant Professor, 662-915-2163 or at hataylo4@go.olemiss.edu.