Tomorrow's 25: The Mississippi Excellence in Coaching Fellowship
Building coaching skills to foster leadership, emotional learning, and resilience.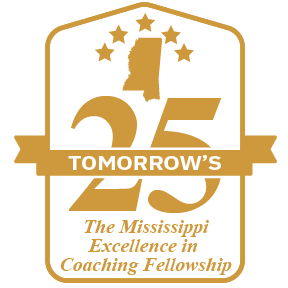 Purpose
This innovative coaching fellowship, presented by the Mississippi Association of Coaches (MAC), the Mississippi High School Activities Association (MHSAA), and the University of Mississippi's School of Education (UM SOE), seeks to select and invest in 25 future leaders for our state in the area of high school and middle school athletics. All 25 candidates were identified by a selection committee, and represent the best the state has to offer.
The coaching fellowship seeks to assist in three areas of growth for each candidate:

Coaching the Whole Athlete (Leadership, Resilience, Empathy, and Responsibility) - Each participant will be able to implement all sessions' materials at their current school and share with their colleagues.
Opportunity to network with 24 of their peers who have demonstrated the capacity to be our state's future leaders in athletics.
Access to current leaders in the MHSAA, MAC, Higher Ed, College Athletics, and "potentially" Pro Athletics to learn how they can grow their spheres of influence in their communities and across the state.
Mission
The goal is for the selected candidates to have this time to deliberately work on their craft in a cohort of their peers, so that ultimately their student-athletes and overall communities benefit for years to come.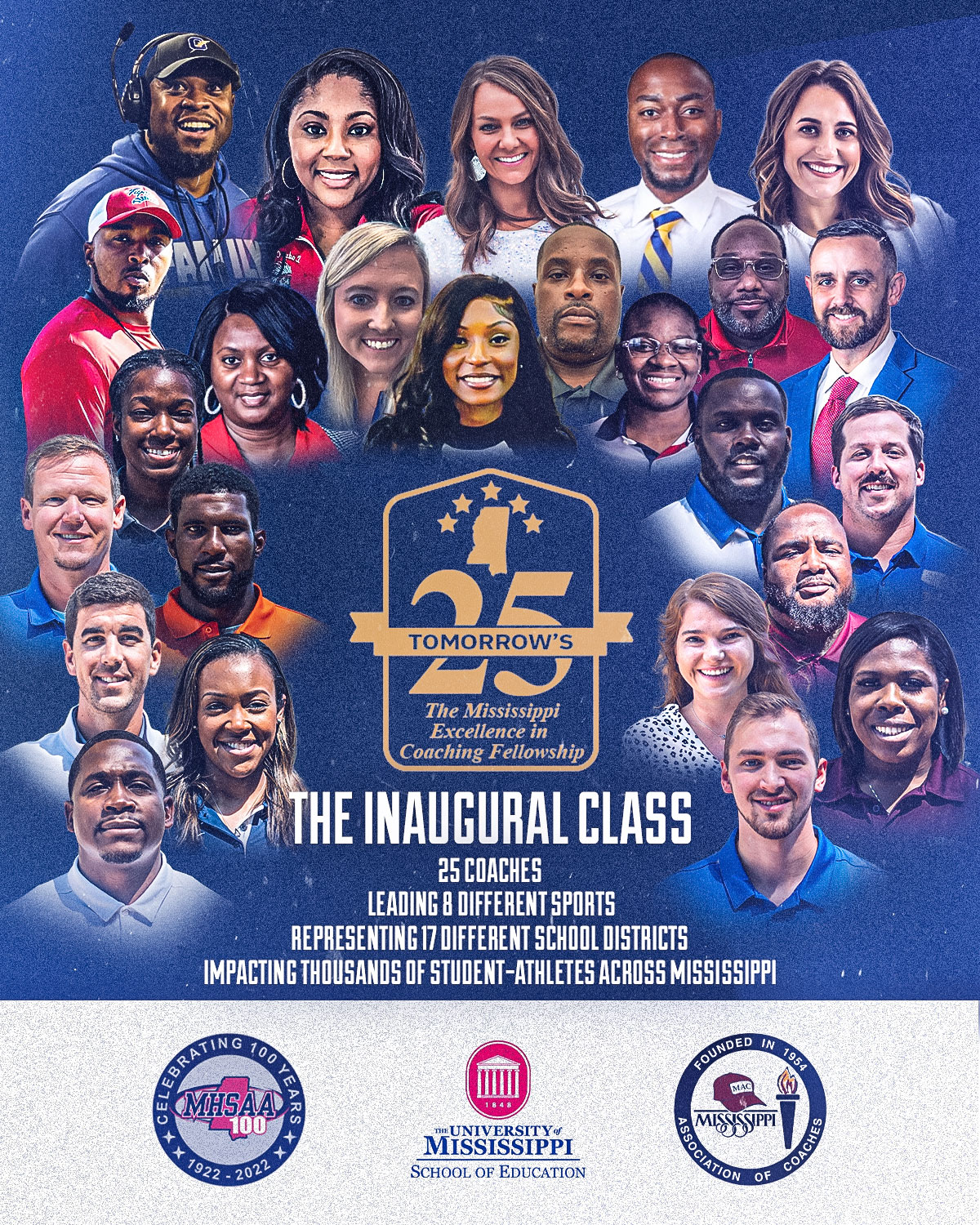 The inaugural class members and their schools are:
Issac Boose, football and powerlifting, Oxford High School
Jake Bramlett, football, Ocean Springs High School
LaRoskee Brown, football and baseball, Humphreys County High School
Jessie Bryant Jr., football and baseball; Noxubee County High School
Blake Chancelor, football, Meridian High School
Tre Collins, basketball, Meridian High School
Taylor Huey Elliott, volleyball, Lafayette High School
Ashley Hilton Ford, softball, DeSoto Central High School
John Haberman, football and basketball, Saint Stanislaus High School
Jackie A. Hill, track and field, B.F. Liddell Middle School (Noxubee County)
Nyjuria Johnson, softball, Oakhurst Intermediate Academy (Clarksdale)
Alexia Jones, basketball, Pelahatchie High School
John M. Kitele, tennis, Noxubee County High School
Joshua Luckett, basketball, Northwest Rankin High School
Holly Moncrief, basketball, Lake High School
Mandy Moore, basketball, Charleston High School
Chris Patton, track and cross country, Oxford High School
LaCambrise Pope, basketball, South Panola High School
Tate Rogers, football, Madison Central High School
Felix Russ, powerlifting and track, Noxubee County High School
Ashli Sutton, basketball, Callaway High School (Jackson)
Frank Sutton Jr., football and basketball, Kirksey Middle School (Jackson)
Taylor H. Taylor, softball, Cleveland Central High School
Ricardo Tigler, football, Leland High School
Veronica Walker, basketball, Leland High School
Dates/Location
The fellowship will be administered once a month over the course of 10 months (August-May), and all sessions count towards CEU credits (up to four). Half of the sessions will take place the third Wednesday of the month at the MAC's headquarters in Clinton (September, November, January, March, and May), and the other half will take place in the evening on the third Wednesday of the month online (August, October, December, February, and April).
Facilitator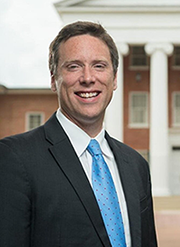 Dr. Hunter Taylor is the founding director of the Mississippi Excellence in Coaching Fellowship and also a Clinical Assistant Professor in the School of Education at the University of Mississippi. Before making the leap into academia, Taylor spent 10 years as a men's basketball coach on the college, high school, middle school, and international levels. He began his coaching career in Jackson Public Schools. Taylor holds degrees from the University of Texas, the University of Mississippi, and Baylor University. He released two leadership books in 2022. The first, How to Build a Thick Institution, is a reflection on him and Chris Cutcliffe's work of redesigning Oxford High School's football program, and the second, Draw the Line, is a non-fiction story about the impact a high school football staff made over the course of 30 years in three rural East Texas communities. Named a Presidential Leadership Scholar by the Bush Institute and Clinton Foundation in 2018, Taylor is also co-host of The Coach & Doc Podcast, which aims to share best coaching and leadership practices with its listeners.
Media
If you're a member of the media and would like more information, we have the following resources available: press release, UM news story, video. For additional information please review our Contact information.
---
Our organization believes in the transformational power of the coach, and we could not be more excited about how this fellowship will benefit our coaches, and ultimately our student-athletes, for years to come.
We're always going to be in the business of doing what is best for student-athletes and coaches, and we believe this fellowship is going to be a game-changer for our state.
---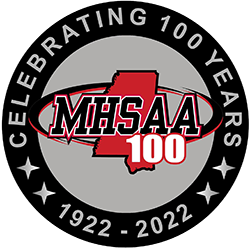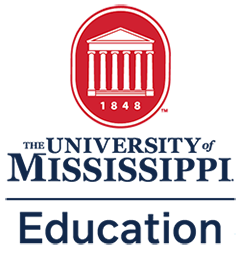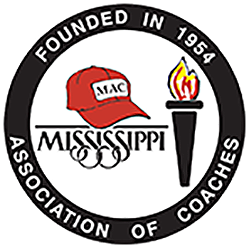 Partner Organizations
The University of Mississippi School of Education is the educational partner for the Excellence in Coaching program. Additional partners include the Mississippi Association of Coaches and the Mississippi High School Athletics Association.

Contact Information
Should you have questions or concerns about the registration process, please contact Mary W. Leach, Director of the Office of Professional Development, Division of Outreach and Continuing Education, Post Office Box 1848, University, MS 38677-1848, 662-915-7847 or at mleach@olemiss.edu.
Should you have questions or concerns about fellowship requirements or schedule, please contact Dr. Hunter Taylor, Clinical Assistant Professor, 662-915-2163 or at hataylo4@go.olemiss.edu.