Students Share Experiences from New York and D.C. Summer Internships
UM program helps students make transition from college to career
OXFORD, Miss. – Preparing for the transition from college to career can be intimidating. The University of Mississippi Internship Experience Program, in its 10th year, helps make that move successful for students through career preparation and internship opportunities in New York and Washington, D.C.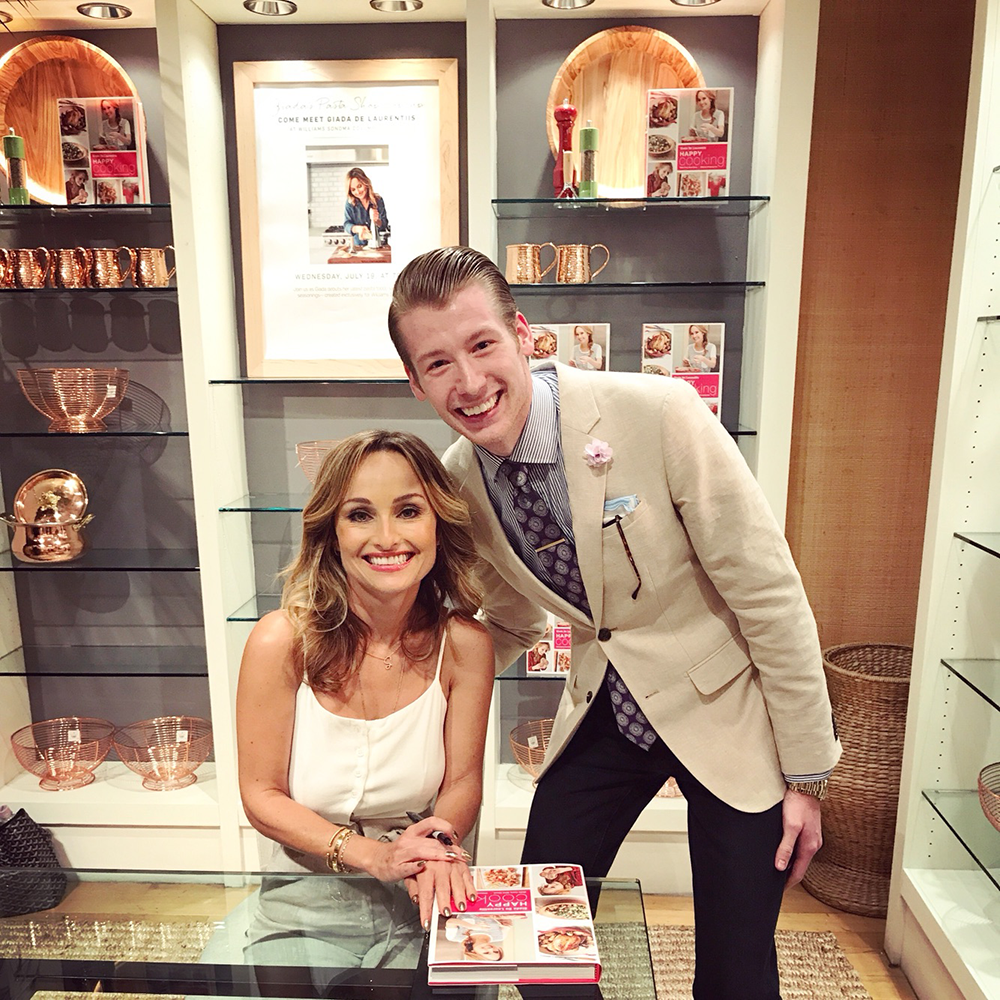 Participants in the summer 2017 cohort recently presented an overview of their internship experiences during a presentation for Ole Miss students, faculty and staff. "Fostering these experiences is one of the ways that the university is showing a commitment to our students," said Noel Wilkin, the university's provost, who encouraged students to keep stepping out of comfort zones to make positive changes in their lives.
"I know there were steps that I took that changed the course of my life for the good. I hope these internship experiences will do the same for you. The real value is what you learned and how it changed your perspective on your career field and the world."
Since its inception in 2008, the program has sent more than 100 students to Washington and New York. In summer 2018, students also can be part of a new cohort living and working in Atlanta.
The program is a two-way pipeline between these cities and the university, said Laura Antonow, director of college programs for the UM Division of Outreach and Continuing Education.
"UM students have the opportunity to work with successful UM alumni in their field of interest," Antonow explained. "In return, these alumni have the opportunity to stay connected to the students and happenings on our campus."
Networking and gaining professional experience is the key role of the program, which also helps students earn academic credit while interning in a metropolitan location. The 2017 participants spent the spring semester enrolled in a career-preparation course on campus that provided insight into what employers are looking for and how to make the most of an internship experience.
"This program really opened my eyes to another world," said Arielle "Sunny" Fowler, an Ole Miss junior from Clinton.
Fowler, a psychology major who is minoring in biology and chemistry, plans to attend medical school upon graduation. Her internship at the National Rural Health Administration helped her to dive into many of our country's most pressing medical issues, she said.
"I was working on analysis of the American Health Care Act and how it would affect patients in rural areas of the country," Fowler said. "I was present at congressional briefings, where I took notes and then published the key points online.
"I was able to learn so much in my workplace, but also I felt inspired by the other young adults working in the city."
Will Hughes, a senior from Savannah, Georgia, also spent the summer on Capitol Hill while serving as a congressional intern for U.S. Sen. Johnny Isakson and Rep. Tom Graves, both of Georgia.
"Growing up, I had visited D.C. a few times, and it was very awe-inspiring to me," Hughes said. "I was grateful for the opportunity to work there this summer and for the opportunity to help people in my home state."
Hughes said he worked on research briefings for the senator concerning important issues such as veterans' affairs, immigration, gun rights and health care. He also fielded phone calls, emails and letters from constituents and presented their concerns to the senator's staff.
"The senator's office would get thousands of phone calls a day," Hughes said. "It's busy, but exhilarating."
Hughes plans to attend graduate school, but said he hopes to return to D.C. to work on a political campaign.
Fellow D.C. interns included Kenric Wright, a senior management information systems major from Greenwood, and junior public policy leadership major David "Walker" Oglesby of Charlotte, North Carolina.
Wright's summer internship with First Global helped him to learn more about the behind-the-scenes work of an international organization, he said.
"There is a lot of preparation and handling of logistics with international partners," Wright said. "It was exciting and the environment really encouraged and celebrated diversity."
Nine UM students interned in New York City this summer: Caroline Block of Athens, Georgia; Sam Dargene of Dallas; Grant Gaar of Walnut; Anna Clara Lee of Atlanta; Jack Lynch of Atlantic City, New Jersey; Rachel Mudd of Perryville, Missouri; Anna Bess Pavlakovich of Denver; Malki Pridgeon of Horn Lake; and Brittany Pringle of Jackson.
Gaar, a senior integrated marketing communications major, hosts a regular cooking show on UM's NewsWatch 12 television station. This summer, he used his love of food and media to land an internship in New York with Scripps Networks Interactive, owner of several cable channels including Food Network and HGTV.
"It really was a dream come true," Gaar said. "I got to meet several of the cooking celebrities, and I also was able to network with people in the industry who really inspired me."
Gaar served as a digital video producer who created content for the network's social media channels. His favorite part of the internship was a passion project that his supervisor asked interns to present to a team of producers, he said.
Hence, "The Fried Chicken Chronicles" was born. The episodes that feature Gaar sharing different ideas for cooking fried chicken will be shown on the Food Network's website later this fall, he said.
Before leaving New York, Gaar applied for full-time employment with the media group following graduation in the spring.
"It's amazing how one conversation with someone in your field can change your outlook for the future," he said. "I think this summer was really an investment in myself that I'll reap the benefits of for years to come."
UM's Internship Experience Program is taking applications for Atlanta, New York and Washington, D.C., interns for summer 2018. Students interested in the program should visit this webpage. The application deadline is Nov. 10.