Welcome to UM-DeSoto!
The staff at the UM-DeSoto is dedicated to helping you navigate the enrollment process. This website will provide everything you need to know about UM-DeSoto, including information on admissions requirements, how to apply, financial aid, important dates, and orientation.
Undergraduate Admissions Checklist
Complete an application for admission well in advance of the period in which enrollment is sought. Applicants must apply for admission online. There is a $40 application fee that can be paid by credit or debit card online or check or money order by mail.
Request each college you have previously attended to send a sealed official transcript of your academic record directly to:
The University of Mississippi, Office of Admissions
P. O. Box 1848
University, MS 38677
All applicants born after January 1, 1957, must submit proof of two immunizations for measles and one for rubella prior to registration. The medical history and certificate of compliance forms are available at the UM-DeSoto office or you may print this at www.olemiss.edu/depts/stu_health/. Submit these documents to the Oxford campus address indicated on the form. Please contact student health services at 662-915-7274 if you have any questions regarding the immunization requirements.
The University of Mississippi offers a wide array of financial aid opportunities to transfer students, including scholarships, grants, loans and work-study. For more information on these and other awards, visit this page or contact the UM-DeSoto Financial Aid Advisor.
Upon admission to the University, you should set up an appointment time with your academic advisor. Generally, all academic credits from an accredited college are transferable. However, all of your previously earned credits may not satisfy specific requirements for a particular major. Your academic advisor can answer all questions related to transferability. Click this link to schedule online.
Check the current students menu at the top of this page for course schedules, registration dates, textbook information, and other important information.
Transfer Students
The decision to transfer to the University of Mississippi from a community college is an important one, and we want to help you along each step of the way. At UM-DeSoto we provide you with the resources to succeed as a transfer student.
In the gray sidebar to the right and the tabs above, you will find relevant information on a number of topics to help make your transition to Ole Miss a seamless one. However, if you still have questions or concerns, we hope you won't hesitate to contact one of our transfer admissions staff below.
The University of Mississippi is the state's largest university, and as a transfer student here you will soon understand the value of an Ole Miss degree. Our graduates are industry leaders both statewide and nationwide, and hold top positions at Fortune 500 companies, in the healthcare industry, the legal profession, and many other fields.
Stay connected with UM-DeSoto through Facebook, Twitter, Instagram, and email to ensure that you have all the information you need for an easy transition.
Transfer Admissions Staff
Our Admissions staff is here to answer any questions you may have about the University of Mississippi.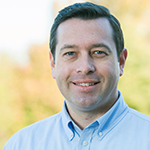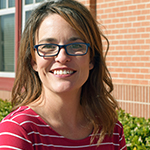 UM Admissions References