Course Transferability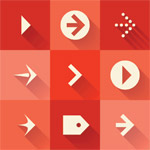 The University of Mississippi has a student-friendly course transfer policy.
If you recently earned your associate's degree from a community college, you'll be glad to know that UM-DeSoto partners with community colleges to ensure that your academic coursework plugs right into a UM bachelor's degree program. You're ready to take the next step!
If you have accumulated academic credit and would like to check out the transferability of a course online, visit our UM Transfer Course Equivalencies webpage. You can search by institution for a particular course to learn if it will transfer and how it is referenced at Ole Miss.
However, the best way to see where you stand is to visit us in the DeSoto Center in Southaven for a one-on-one consultation with one of our counselors. We'll answer your questions about course transferability, financial aid, admissions, and program requirements at UM-DeSoto. We'll review your transcript, help clarify what credits may transfer, and guide you through the transfer process.
Call (662) 342-4765 or email us. We're here to help you.
---
Transfer Students
The decision to transfer to the University of Mississippi from a community college is an important one, and we want to help you along each step of the way. At UM-DeSoto we provide you with the resources to succeed as a transfer student.
In the menu on this page, you will find relevant information on a number of topics to help make your transition to Ole Miss a seamless one. However, if you still have questions or concerns, we hope you won't hesitate to contact one of our transfer admissions staff below.
The University of Mississippi is the state's largest university, and as a transfer student here you will soon understand the value of an Ole Miss degree. Our graduates are industry leaders both statewide and nationwide, and hold top positions at Fortune 500 companies, in the healthcare industry, the legal profession, and many other fields.
Stay connected with UM-DeSoto through Facebook, Twitter, and instagram to ensure that you have all the information you need for an easy transition.
Get the Regional Campus Transfer Guide
---
Transfer Admissions Staff
Our Admissions staff is here to answer any questions you may have about the University of Mississippi.