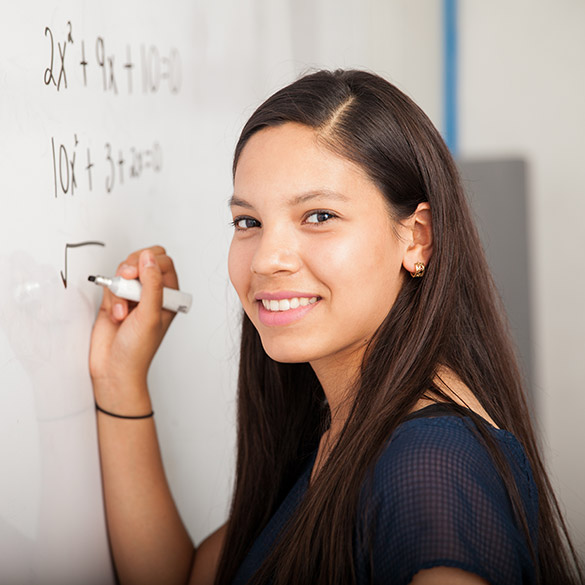 University of Mississippi Math Tournament
Date: March 25, 2023
Registrations Due: March 17, 2023
Location: TBA
Time: TBA
Cost: $25 per team
Team Max: 24 teams
The University of Mississippi Math Tournament, sponsored by the Math Department, Division of Outreach and Office of Pre-College Programs, is an annual math tournament for the state of Mississippi and neighboring schools in the Alabama, Arkansas, and Tennessee areas. This tournament welcomes all teams from these areas to compete in a fun and scholarly atmosphere.
The UM Math Tournament consists of two (2) tests – the individual and team tests.
Tournament Type: Individual Test, Team Test
Sponsor: UM Department of Mathematics
Tournament Docs: Rules
Registration — 9:00 to 9:45 a.m. (in the third-floor lobby of Lamar Hall)
Individual Test — 10:00 to 11:30 a.m.
Lunch Break — 11:30 to 1:00 p.m.
Team Test — 1:00 to 3:00 p.m.
Awards Ceremony — Immediately following grading (approximately 3:30pm)
Tournament check in will begin at 9:00 a.m. and will end at 9:45 a.m. in the third-floor lobby of Lamar Hall. All teams must check in before competing. The individual test will begin promptly at 10:00 a.m. If an individual arrives after the test has been administered, the individual may begin the test but will not receive additional time to finish.
Lunch will not be provided.
At 1:00 p.m., the team test will be administered. In cases of a tie between teams, a tiebreaker round will be held at 3:00 p.m. The awards ceremony will be held shortly after the tiebreaker round at 3:30 p.m.
For additional information, please contact:
Address: Outreach and Continuing Education, Office of Pre-College Programs, The University of Mississippi, P.O. Box 1848, University, MS 38677-1848
Phone: (662) 915-7621
Fax: (662) 915-1535
Email: precollege@olemiss.edu