JumpStart
for incoming freshmen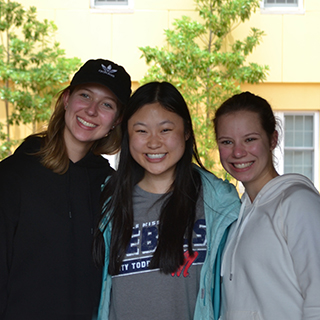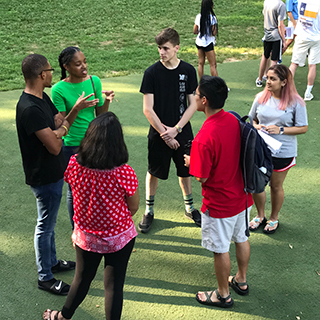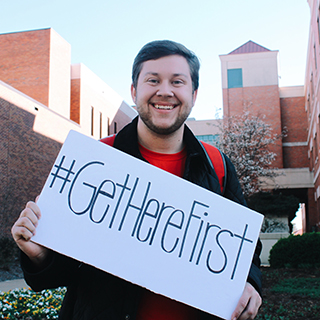 Are you ready…for Freshman year at Ole Miss?
JumpStart is a program for incoming freshmen that allows them to begin their first year of college during the Summer after they graduate from high school. The purpose of the program is to help students with their transition from high school to college life by immersing them in course rigor similar to what they will experience in their first Fall semester, supplemented with in-program activities that build academic skills and connect students to other programs and resources on the Ole Miss campus.
JumpStart is a great option for students that want to get ahead or take care of pre-requisites or developmental studies (DS) courses before the Fall.
Students are enrolled as full-time summer students and start learning about life at Ole Miss before the rest of the freshman class. The program offers workshops, guest speakers and guided social activities. Program activities are designed to enhance the college experience and give students the tools they need to make their next four years a success.
Summer 2021 Sessions*
First Summer Session: June 1 – June 29, 2021, move-in May 31
Second Summer Session: July 1 – July 30, 2021, move-in June 30
August Intersession: August 2 – 14, 2021, move-in August 1
2021 Deadlines
June Session: Registration closed
July Session: May 15th
August Session: June 15th
*May and Full Summer sessions are not options for JumpStart students.
Benefits
JumpStart is a great way for students to get ahead and/or ease into the transition from high school to college life. There are many benefits and advantages for incoming freshmen attending JumpStart:
Enroll as a full-time student in summer (6 credits in June or July, 3 credits in August).
Receive a partial tuition scholarship. See costs page for full details.
Gain the skills and tools needed for student success.
Experience college life with a small cohort before the Fall rush.
Get the inside scoop on anything and everything Ole Miss!
Eligibility
Students must meet the following criteria in order to be eligible for the JumpStart Program:
Be admitted to the University of Mississippi
Be an incoming freshman for the Fall
Register for full-time enrollment in your chosen summer session(s)
Requirements
To participate, students must meet the following requirements before the start date of a JumpStart session:
Attend Ole Miss Freshman Orientation
Meet with an academic advisor
Register for summer courses (at least 6 credit hours in First or Second Summer; 3 credit hours in August Intersession)
Live in on-campus summer student housing