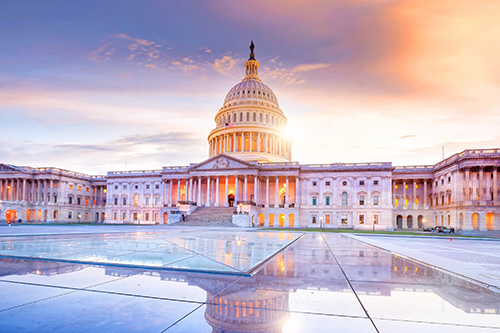 Science and Public Policy
(Online)
Dates: June 15-26, 2020

Credit Hours: 3
Instructor: Dr. Randy Wadkins, Professor
Cost: Tuition
Application Deadline: May 31, 2020
Take part in a virtual experiential class to learn how society and science are intertwined.
Explore select topics involving current topics and national headlines related to science and medicine including:

COVID-19 Response
The Anti-vaccination movement
Drug Pricing
Climate change
Genetically Modified Organisms (GMOs)
Cancer Research
CRISPR/Cas9

Meet virtually with members of political leaders to discuss current hot topics in how science impacts our world.
Teleconference with students and scientists at selected public and private labs in the Chesapeake region, a hotbed for research in science and medicine in particular.
Dates and Location:
Online course and meetings June 15-26, 2020.
This course is open to all majors. Chemistry, Biochemistry, and Public Policy Leadership majors may be particularly interested. Prerequisites: CHEM 222 or Instructor Approval.
Tuition. Due to the unique nature of this course, there will be no cost to students other than UM tuition.
Students will need to have access to the Internet, and a laptop or tablet with access to zoom to fully participate.