Study USA Faculty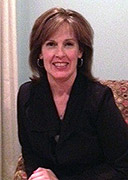 Janie W. Cole, MS, RD, LD
Director, Coordinated Program in Dietetics
Senior Registered Dietitian/Instructor
University of Mississippi Nutrition Clinic
Janie Cole is a registered dietitian nutritionist and serves as the director of the Coordinated Program in Dietetics.  After completing a Dietetic Internship at Mississippi State University, Mrs. Cole completed the Master of Science at The University of Mississippi.  Her work experiences include Chief Clinical Registered Dietitian (Baptist Hospital-North Mississippi), Certified Lactation Specialist, Food Safety Consultant as well as long term care consulting. Utilizing a clinical and community nutrition background, she manages The University of Mississippi Nutrition Clinic and provides nutritional services throughout the campus and local communities. Mrs. Cole teaches NHM 483 Applied Experiences in Dietetics and in the past has taught NHM 111 ServSafe Food Safety and NHM 410 Medical Nutrition Therapy I.
Cole's Study USA course provides students with the ability to have hands-on interactions, see things in real life, network with registered dietitians, and expand the knowledge of the dietetics profession. She also hopes that students will see first-hand the endless job possibilities in the field of dietetics.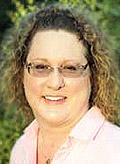 Dr. Renee Cunningham
Assistant Professor of Math Education, School of Education
EdD, Curriculum and Instruction, University of North Carolina – Chapel Hill
MED, Curriculum and Instruction, University of North Carolina – Chapel Hill
BA, Psychology, University of North Carolina – Chapel Hill
Dr. Renee Cunningham received her EdD from the University of North Carolina – Chapel Hill in 2012, following a career in the public school system of North Carolina. She worked for 15 years as a classroom teacher, remediation specialist, mentor teacher, and STEM coordinator. She became National Board certified in 1996, with a renewal in 2006.
Cunningham believes that her job as a teacher is to create experiences for students to engage with ideas and concepts in novel and challenging ways, to deepen student understanding. She has been an advocate of taking students to new places to learn about the world since becoming a teacher almost thirty years ago. Due to this advocacy, she sees Study USA as an opportunity for her to help UM students to extend their understanding of the world.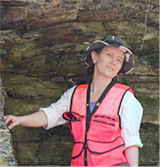 Dr. Jennifer Gifford
Assistant Professor of Geology and Geological Engineering
Geology and Geological Engineering
PhD, Geology, University of Florida
MS, Geological Sciences, University of Florida
BS, Geology, Syracuse University
Dr. Jennifer Gifford began working as a Visiting Assistant Professor of Geology at St. Lawrence University after earning her PhD from Florida. She transitioned to an Assistant Professor appointment here at the University of Mississippi in the summer of 2015. Classes that Gifford teaches include Mineralogy and Elementary Petrology, Structural Geology, Global Tectonics, Advanced Igneous and Metamorphic Petrology, and Optical Mineralogy.
Gifford looks forward to teaching Study USA courses because she loves the opportunity to teach at off-campus locations and to be able to provide hands-on learning experiences. She thinks one of the more important things students can take away from the course is the opportunity to view rocks and outcrops in person rather than only in photographs – gaining the ability to visualize geology in three dimensions. She feels that being able to get students up close and personal with active geologic areas provides a far better learning experience than pure lectures. Gifford is originally from Marlborough, CT and enjoys creating stained glass in her spare time.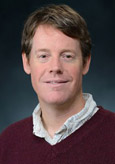 Dr. Jason Hoeksema
Hoeksema@olemiss.edu
Jason D. Hoeksema is an Assistant Professor of Biology, and joined the UM faculty in August of 2006. Dr. Hoeksema received his Ph.D. in Ecology from The University of California, Davis in 2002. He held positions as a post-doctoral researcher at The University of California-Santa Cruz from 2002-2006, and as a postdoctoral fellow at the National Evolutionary Synthesis Center from 2006-2007, before joining the Department of Biology at The University of Mississippi in 2007. Dr. Hoeksema's research focuses on the ecological and evolutionary consequences of interactions among species, especially mutualism, competition, and parasitism among plants and mycorrhizal fungi. His published papers have appeared in such journals as Bioscience, Ecology, Ecology Letters, American Naturalist, Proceedings of the Royal Society of London, and Journal of Evolutionary Biology. He's received funding from the National Science Foundation and the US Department of Agriculture. Dr. Hoeksema currently teaches courses in Mycology, Microbiology, and Statistics.
Dr. Hoeksema is looking forward to teaching Study USA because "southeast Arizona is one of the most beautiful and biotically diverse places in North America, and I am so excited to introduce students to it!" Dr. Hoeksema feels this Study USA course is an opportunity for students to "really gain hands-on experience with the biology diversity and learning about organisms in their native habitats. Southeast Arizona is like a natural outdoor laboratory for learning about biodiversity. Seeing dozens of unique bird species while hiking through beautiful mountain canyons in Arizona is an unforgettable experience."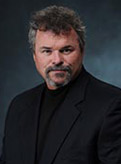 Dr. Robert M. Holt
Rmholt@olemiss.edu
Dr. Robert M. Holt joined The University of Mississippi faculty of Geology and Geological Engineering in August of 2000. He earned his BS in Geological Engineering from South Dakota School of Mines and Technology in 1983. He went on to earn his MS in Geology from The University of Texas El Paso in 1988 and his PhD in Earth and Environmental Science from New Mexico Institute of Mining and Technology in 2004. That same year Dr. Holt received the School of Engineering Junior Faculty Research Award. His areas of expertise are contaminant transport, engineering geology, environmental engineering, environmental geology, geological engineering, geostatistics, groundwater, groundwater hydrology, hydrology, nuclear waste disposal, stochastic hydrology, subsurface geological characterization, and vadose zone hydrology.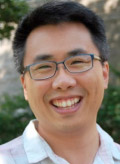 Dr. Erik Hom
Assistant Professor of Biology
Biology
PhD, Biophysics, University of California – San Francisco
BA, Natural Sciences, Swarthmore College
Dr. Erik Hom came to Ole Miss from a postdoctoral fellow and research associate at Harvard where he started his work on microbes and symbiosis. Prior to his time at Harvard, Hom earned his doctorate at the University of California – San Francisco, doing work in biophysics involving lasers and microscopes. He has taught Genetics and Bioinformatics since coming to UM in 2014. Originally from Jamaica, Queens, in New York City, Hom now calls Oxford home.
Hom believes that teaching a Study USA course is a great opportunity to introduce students to powerful experiential learning strategies. As expressed by Hom, "Study USA gives me a chance to teach collaboratively and creatively on non-traditional topics, in a non-traditional setting." He hopes for students to have an epiphany about how amazing the world of life is, and he hopes for students to be excited about biology and research.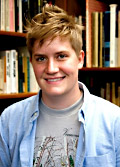 Dr. Rachel Johnson
Instructor and Regional Campus Writing Center Director
Writing & Rhetoric
MA, English, George Mason University
BA, History, Centenary College
Ed.D., The University of Mississippi
Rachel E. Johnson is a faculty member with the Department of Writing and Rhetoric and the director of the UM-Tupelo Writing Center. She earned her M.A. in English (Cultural Studies) in 2013 at George Mason University and her Ed.D. in 2019 from University of Mississippi. Her principal area of pedagogical interest and expertise is the integration of digital media and technology in composition and instruction. She teaches advanced composition and research courses as well as gender studies at the Tupelo campus of UM. Johnson's research draws on writing center pedagogy and practice as well as issues of social justice, equity, and access in higher education. More specifically, she is interested in institutional and cultural norms surrounding writing and their effect on student perceptions of identity and ability. She studies the undergraduate experiences of transfer and other non-traditional students with particular attention to the role of writing centers (and other academic services) in helping to facilitate the success of populations who have historically been excluded from or marginalized in higher education.
Johnson is excited to teach this interdisciplinary Study USA course with Dr. Cantrell. As the writing half of this pedagogical partnership, it is Johnson's role to suggest and encourage innovative rhetorically-based approaches to composing that students can use as they employ digital media in support of their own educational, personal, and professional goals. Writing, in our highly mediated, highly visual culture, is no longer just about using media like pens/pencils and computers to place words on paper (or screen). Writing now includes all forms of text creation across a spectrum of media, modes, and genres. We will explore how to effectively communicate in a digital age by incorporating multiple modes of communication strategies and by applying a particular focus to the concept of audience inclusion; specifically looking at the inclusion of diverse audiences and marginalized communities.
A native of Shreveport, Louisiana, Rachel grew up taking weekend trips with her family to New Orleans to go to the Audubon Zoo, sneaking down during Mardi Gras break in college, and returning every chance she got to fall in love with the city all over again. In her free time, she enjoys nerding out watching Star Trek: Next Gen reruns, playing frisbee with her pups, Ludo and Gizmo, and snuggling with her adorable cat, Littlefoot.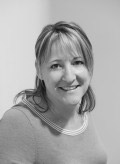 Cynthia Joyce
Cynthia Joyce received her B.A. from Duke University in 1991, and her Masters of Science in Journalism from Northwestern University in 1993. She joined The University of Mississippi faculty in 2011 as an Assistant Professor of Journalism. Ms. Joyce  has been a writer, editor, and web producer for more than 15 years and has contributed to several regional and national publications, including The Washington Post, Newsday, NPR.org, Entertainment Weekly, and MSNBC.com  where she was a senior producer from 2007-2011. She also worked briefly as a producer at Nola.com post-Katrina, and at Salon, where she was the arts and entertainment editor from 1995-2000.
When asked why teaching Study USA is important to her, Professor Joyce explained, "I really think that giving students the opportunity to have a true 'study abroad' experience – without the passport, shots, and expense – is one of the best things I do as a teacher. I hope that bringing them to a place that they may or may not already be familiar with, and helping them understand what makes the city and its citizens tick, helps them appreciate the meaning of place in their own lives." Professor Joyce was also prompt to give students a reason to take Study USA as opposed to a traditional course: "The opportunity for students to learn by doing, to be in the field reporting and navigating a new environment – not just as a tourist, but as a real student of the place – and learning where it fits into the rest of the country's economy and culture is so different from visiting someplace just for the pleasures it offers. That said, I think the Study USA experience in New Orleans offers the opportunity for new adventures, even for those of us who have spent time in the city before."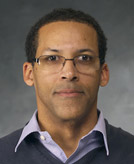 Dr. Marvin King
Marvin@olemiss.edu
Dr. Marvin P. King, Jr., is an Assistant Professor of Political Science and also holds a joint appointment with African American Studies. Dr. King received his PhD in Political Science from The University of North Texas in 2006 after receiving a B.A. in Government from The University of Texas at Austin in 1995. He began his teaching career at The University of North Texas in 2001 and moved on to teach at Texas Christian University in 2005. He then became an assistant professor at The University of Mississippi in 2005. Dr. King has co-authored and authored publications on racial polarization in the electorate, representation of the black electorate, and the effect of race in the aftermath of Hurricane Katrina. Dr. King teaches undergraduate courses in Introduction to American Politics and African American Politics, and an undergraduate and graduate course in Politics of the American South. He also serves as an advisor to the Honors College and is Senior Fellow of the South Residential College at The University of Mississippi.
"I have long found that experiential education stays with students long after the actual class. So, the chance to take students to the nation's capitol, especially when they have never been there before, is a really meaningful experience." As a first time Study USA professor, Dr. King's says he is "really looking forward to visiting some different places. I definitely recommend that students take a Study USA class. The opportunity to see and meet people who do the things we study about: set policy, write laws, and lobby for change. There's no better way to understand that world than to go to that world and meet and network with them. Even better, I've seen it lead to internship and job connections for students. There's a lot of opportunity when you travel."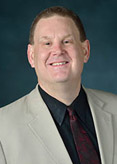 Dr. Neil Manson
Dr. Neil Manson earned his B.A.in Philosophy from The University of Maryland-College Park in May 1989 and his Ph.D. in Philosophy from Syracuse University in December 1998. His professional experience includes Gifford Research Fellow in Natural Theology at The University of Aberdeen, Scotland; Postdoctoral Research Associate at the Center for Philosophy of Religion at The University of Notre Dame; Assistant Professor of Philosophy at Virginia Commonwealth University; and Professor at The University of Mississippi where he was promoted to Professor in 2017. His central areas of research concern metaphysics, philosophy of science, and philosophy of religion. He wrote "The Design Argument" specifically for undergraduates, and it was published in Delight in Thinking: An Introductory Reader. He has also published several papers relevant to The Design Argument, in addition to giving many public lectures. Dr. Manson says when he isn't engaging in the standard philosophical past times of gossiping, griping, and talking politics, he enjoys the great outdoors with activities such as golfing, hiking, and fly-fishing.
When asked about his experience with Study USA and the benefits the program brings to students, Dr. Manson replied, "Study USA courses provide a unique opportunity for professors to bring students to where the action is. Instead of listening to the same old professor cover material from the same old book, I can bring students to a hub of policy and politics like Washington, D.C. We get to meet face-to-face with people working every day on the topics students would otherwise only read about in a textbook. What consistently amazes students about the experience is how eager these experts are to talk with a group of undergraduates. Without exception, the students who have taken my prior Study USA trips to Washington, D.C. have reported the trip to be one of the most intellectually stimulating classes they have ever taken."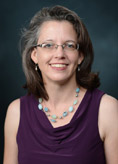 Dr. Maureen Meyers
Memeyer1@olemiss.edu
Dr. Maureen Meyers received her PhD in Anthropology from The University of Kentucky in 2011, and conducted her dissertation fieldwork at the fourteenth-century Carter Robinson mound site, which was supported by a National Geographic Exploration Fund grant. She earned her M.A. degree in Anthropology from The University of Georgia and a B.S. in Anthropology from Radford University. As an archaeologist, she has worked extensively in the southeastern United State in both academic and cultural resource management settings. Upon earning her master's degree, Dr. Meyers taught for one year at Appalachian State University in Boone, North Carolina, and also assisted with The University of Georgia excavations of the Mississippian Period Lamar Mounds in central Georgia. She has worked at the Florida Museum of Natural History in Gainesville and also held a career in cultural resource management, working as a Principal Investigator for The Louis Berger Group and later Gray & Pape, Inc., in Richmond, Virginia. Her primary area of research is Mississippian chiefdoms, particularly those located on the periphery of the Mississippian world. She specifically examines the role of exchange at these sites and the emergence of complexity within chiefdoms. In addition to her Mississippian Period research, Dr. Meyers is also actively engaged in research about the Westos, a mid-seventeenth century northeastern Native American group who initiated Indian slaving in the southeast, examining native and colonial interactions in seventeenth-century Virginia to understand how frontier groups used trade to amass power within colonial Virginia and South Carolina.
Dr. Meyers wanted to teach Study USA "to share the experience of archaeology with interested undergraduate students. Archaeology is intellectually stimulating but is also a great physical experience outdoors, and is a lot of fun. Reconstructing past cultures from the material remains left behind is a science, and learning the methods of this science is rewarding on a lot of levels. I also like teaching students the skills and methods of archaeology, and watching them learn and get excited about what they find, and how they put together the information to reconstruct the past culture in their minds. I recommend this course because the only way to learn archaeology is to do archaeology. In a classroom setting you can learn about archaeological methods, but actually doing archaeology, scraping back layers of dirt to reveal material traces of past cultures, like houses, cooking areas, bead production areas, and recording that information for analysis, is the only way to learn how to do archaeology. For those students who wish to pursue archaeology as a career, an archaeological field school is a must for getting a post-graduate job in archaeology." Dr. Meyers is eager to return to her site to find answers about the culture that previously lived there: who lived there and how did they interact with other groups around them? What role did trade play in these interactions and in the life of the people? What was the daily life of the people like who lived there during the 14th century? She enjoys taking breaks on top of the mound and looking out over the excavations and envisioning what the town looked like 700 years ago.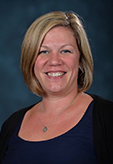 Dr. Claire Mischker
Dr. Claire Mischker is the director of The Graduate Writing Center as well as an instructor of Composition. She earned her Bachelor's and Master's degrees in English Literature from Winthrop University in South Carolina and completed her Ph.D. in English at the University of Mississippi with a concentration in Modern American Literature. Her literary research focuses on gender theory in the novels of William Faulkner, and her recent research and professional development has been focused on writing center theory, composition pedagogy, and rhetoric approaches. Furthermore, she has worked in Writing Centers at both Winthrop and UM, including extensive work with graduate students, many of whom were English Language Learners
As an educator, it's important to Dr. Mischker to expand her teaching skills through innovative experiences, such as the immersive and intensive travel writing provided through the StudyUSA experience. She hopes this class provides the kind of visceral, hands-on experience that allows students to develop unique rhetorical approaches in specific locations and situations outside the classroom. Dr. Mischker also believes that this subject is important for effective communication, processing the world around us, interpreting different cultural experiences and reflecting on them to expand understanding of various perspectives and culturally rhetorical situations.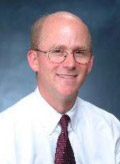 Dr. Christopher Mullen
Associate Professor of Civil Engineering
Civil Engineering
PhD, Civil Engineering, Princeton
MS, Civil Engineering, Rice University
BS, Civil Engineering, Rice University
Dr. Christopher Mullen earned his PhD from Princeton in 1996, and joined the faculty at UM upon graduation. Since joining UM Mullen has taught classes such as Finite Element Analysis, Steel Design, and Bridge Engineering. He has over 20 years of experience preforming research sponsored by both federal and state agencies on vulnerability and resilience assessment of critical infrastructure. Mullen served in the Emergency Operations Center during Hurricane Katrina and preformed damage surveys on the Mississippi Gulf Coast.
Mullen feels that Study USA provides an "organized and effective way for diverse students in the UM student body to learn about complex issues in a non-traditional, multidisciplinary manner off-campus." He hopes to give each student the opportunity to explore their interest in, and appreciation of, the role that bridges play in how modern society functions, saying, "Engineering students will immediately recognize the balance of forces and the nature of these forces in a way that the conventional classroom cannot provide. Others will recognize visual, historical, cultural, and functional aspects that integrate different lessons learned in their area of interest."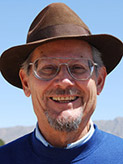 Dr. Dennis Powers
Dwpowers@olemiss.edu   
Dr. Dennis Powers has been an Adjunct Professor of Geology and Geological Engineering at The University of Mississippi since February 2005. He attended Iowa State University as an undergrad where he earned his BS in Geology in 1967. Dr. Powers earned his Ph.D. in Geology from Princeton University in 1975.
Dr. Powers feels "Study USA offers the opportunity to take geology and geological engineering students into the field where they will be able to observe first-hand geological features they have likely mainly seen in textbooks. They will also apply techniques they have been taught, mainly in the classroom, to describe, map, and interpret these features. I recommend such field studies because, for most students, they provide important 'hooks' on which they will hang future experiences in the classroom, laboratory, or field."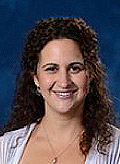 Jeanine Rauch
Lecturer and Regional Campus Writing Center Director
Writing and Rhetoric
MAE, Secondary Education, Delta State University
Jeanine Rauch began teaching at Alcon State University, and serving as Assistant Writing Center Director, after earning her master's degree from Delta State University. She came to the University of Mississippi to teach in the Department of Writing and Rhetoric and to direct the Writing Center on the UM Desoto campus.
The Study USA program appeals to Rauch because it affords students opportunities to explore the importance of traveling to a new city while experiencing diverse cultures and urban lifestyles. As a Texas native, and having lived in the Austin and San Antonio area for six years, she was able to embrace the rich cultures that these cities offer. "Study USA will allow me to share this experience with students while merging the joys of travel with writing," Rauch says. Her goal is to instill confidence within each student when traveling to a new city or environment, whether by themselves or with a small group.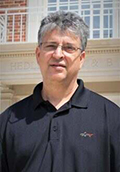 Dr. James Joseph Taylor
Dr. James (Jim) Taylor joined the Ole Miss faculty in 2006 as an Assistant Professor and Program Director, and in 2012 was promoted to Associate Professor of Hospitality Management. His previous teaching experience includes Assistant Professor of Hospitality and Tourism Management at Western Carolina University, Hospitality Management Instructor at The University of Southern Mississippi, and a Business Graduate Teaching Assistant at The University of South Florida. His educational background is well-versed, with Dr. Taylor earning his Associate of Arts in Fine Art and Art Education from Miami Dade Community College in 1987; his Bachelor of Science in Business Administration with an emphasis in Finance from The University of Southern Mississippi in 1991; his Masters of Business Administration with an emphasis in Information Systems Decision Sciences from The University of South Florida in 1994; and his PH.D. in Nutrition and Food Systems Management with a minor in Research Methods from The University of Southern Mississippi in 2005. Dr. Taylor also has a wealth of professional-based experience as well, serving as an Executive Chef at Purple Parrot Company in Hattiesburg, MS; Manager at Romano's Macaroni Grill in Tampa, Florida; Director of Food and Beverage Operations at Lighthouse Point Casino in Greenville, MS; Kitchen Manager at Copeland's of New Orleans; and an independent consultant in Hattiesburg and Oxford, MS. He is a part of several professional organizations, including Southern Foodways Alliance, National Restaurant Association, and Mississippi Hospitality and Restaurant Association where he serves on the Board of Directors.
Dr. Taylor feels Study USA is important to students because "it gives students a location-based learning experience where they're actually in the environment as opposed to me just talking about it in class. They get to live the experience rather than just read or learn about it in a lecture."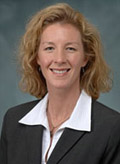 Dr. Melinda Valliant
Valliant@olemiss.edu
Dr. Melina Valliant bleeds red and blue. After earning her undergraduate degree in Family Sciences from The University of Mississippi in 1988, she went on to earn both her MS and PhD in Exercise Science from The University of Mississippi, finishing her PhD in 2005 while beginning her career in teaching in 2004 as an adjunct professor. Dr. Valliant became an Assistant Professor at The University of Mississippi in 2007 and still currently holds this title. Her previous work experience includes Chief Clinical Registered Dietitian and Outpatient Registered Dietitian at Baptist Memorial Hospital in North Mississippi. Dr. Valliant is certified as a specialist in Sports Dietetics and has served as a consultant to The University of Mississippi's athletic department since May of 2004. During her tenure, she has also published numerous well-renowned abstracts and printed publications, as well as received highly regarded awards such as the Thomas A Crowe Outstanding Faculty Award (2008), the Mississippi Dietetic Educator of the Year (2008), Community Service Award from the Oxford-Lafayette Chamber of Commerce (2007), and "Top 40 under 40" Mississippi Business Journal (2005).
Dr. Valliant is thrilled to expand students' horizons beyond classroom learning and says she "always enjoys seeing these students excited about encounters with professionals and about the information they learn."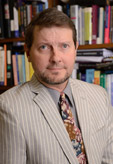 Dr. Randy Wadkins
Rwadkins@olemiss.edu
Dr. Randy Wadkins received his PhD in Chemistry from The University of Mississippi in 1990, followed by one year of post-doc work at the Max Plank Institute for Biophysical Chemistry from 1990-1991 and three years of post-doc work at the St. Jude Children's Research Hospital from 1991 to 1994. He previously earned his BS in Chemistry from The University of Mississippi in 1986 and returned to teach at his beloved university in July of 2003. Dr. Wadkins' research interests include biophysical chemistry, molecular dynamics, fluorescence microscopy and imaging, DNA structure and structural transitions, and biosensors. His current lab work and research areas include developing improved antitumor drugs of the camptothecin family, the interface of experimental and computational chemistry, DNA secondary structures as likely targets for drug development, and the use of biosensing surfaces for the detection of cancer.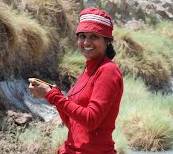 Dr. Inoka Widanagamage
Instructor in Geology and Geological Engineering
Geology and Geological Engineering
PhD, Applied Geology, Kent State University
MSc, Geochemistry, Kent State University
BSc, Geology, University of Peradeniaya
Dr. Inoka Widanagamage has a history of working with students outside the classroom. She has led both graduate and undergraduate students on field projects, primarily doing mapping and mineral identification, while working toward her degrees at Kent State University and during her postdoctoral work at Rutgers University. Currently Widanagamage is teaching fundamental Geology courses here at UM including Physical Geology, Historical Geology, Mineralogy, and Petrology. She has published articles in both Chemical Geology and Geochimica et Cosmochimica Acta recently covering the topics of low temperature geochemistry, non-traditional stable isotope geochemistry, and trace metal geochemistry.
Widanagamage feels Study USA is an excellent opportunity for students who enjoy the real world. Students can learn the fundamentals in geology including geological structures, strategies in mapping, identification of rocks and minerals in the field. She says observing, touching and smelling the Geology in the field is the best way to understand the fundamental concepts that are learned in the standard classroom. Widanagamage is originally from Sri Lanka, and enjoys taking students on field trips and collecting samples.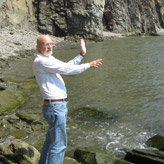 Dr. Louis Zachos
Lgzachos@olemiss.edu
Dr. Louis G. Zachos joined the Department of Geology and Geological Engineering at Ole Miss in August 2010 as a Visiting Professor and in August 2011 as Assistant Professor. He received his PhD in Geology in December of 2008 from The University of Texas at Austin, followed by a year post-doc at the National Museum of Natural History (Smithsonian Institution) in Washington, D.C. He holds a BS degree in Geology from The University of Florida and a MSE in Mechanical Engineering from The University of Texas at Austin. Between periods of academia, Dr. Zachos worked for federal and state agencies, a major oil and gas exploration and production company, and geotechnical and environmental consulting firms. He has more than 25 years of practical and applied experience with Geographic Information Systems (GIS), and also has an extensive research background in paleontology and museum collections management, including a publication record of more than 40 years. Dr. Zachos has published numerous papers on the paleobiology of sea urchins and related organisms, and, recently has been applying computer models to simulate growth and development in modern and extinct families of these animals. He teaches undergraduate and graduate courses in GIS, Remote Sensing, Quantitative Methods, and Invertebrate Paleontology at The University of Mississippi. When he's not teaching, Dr. Zachos can always find the time for more field work, particularly if it involves collecting fossils.
Dr. Zachos feels Study USA "has been an irreplaceable help with [the GE department's] logistics. The classroom is the great outdoors. Instead of listening to lectures about rocks, you get to climb on rocks and hear what THEY have to say." Dr. Zachos is looking forward to the trip and is excited to get back outside in the beautiful Arbuckle Mountains of Oklahoma with the students.