Study USA Faculty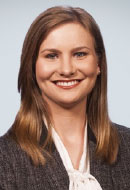 Dr. Amanda Bradshaw
asbrads1@olemiss.edu
Assistant Professor of Integrated Marketing Communications
School of Journalism and New Media
PhD in Mass Communication, University of Florida
MS in Integrated Marketing Communications, West Virginia University
BA in Journalism, University of Alabama
Dr. Amanda Bradshaw is originally from Meridianville, AL (just outside of Huntsville) but has traveled and lived in different places before settling down in Oxford. She wants to teach a StudyUSA course because she participated in an experiential learning course based in another city during her undergraduate studies, and it was one of the highlights of Dr. Bradshaw's entire collegiate career! She likes the Study USA model since the trip is shorter and perhaps a bit less intimidating than studying abroad but still enriching and beneficial to gaining practical experience in the field. She wants students to experience being part of the editorial staff of a digital magazine while learning more about the fields of health communication and public relations.
Dr. Bradshaw thinks her class is important because medical and scientific publishing is one of the fastest growing media sectors. Job prospects for technical writers, including medical writers, are expected to remain good in the coming years. And, according to Axios in Summer 2022, employment in media and communications is projected to grow faster than the average for all other occupations — an estimated 14% — over the next 10 years, according to the U.S. Bureau of Labor Statistics. Therefore, gaining experience in this sector could lead to the exploration of a new career pathway and provide the students with vital experience for a resume.
Prior to becoming a professor, Dr. Bradshaw managed strategic communications for a multidisciplinary, multi-location medical group. She has taught a variety of IMC courses at the University of Mississippi, and her research focuses on the nexus of maternal health decision making and social network interactions.
A fun fact about Dr. Bradshaw is that she enjoys playing with her three-year-old child and their labradoodle named Bear!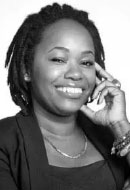 Ms. Vanessa Charlot
Assistant Professor of Creative Multimedia at the School of Journalism and New Media
School of Journalism and New Media
MEd, Concordia University
BA English, Florida Atlantic University
Professor Vanessa Charlot is originally from Miami, Florida. She wants to teach a Study USA course because the program creates opportunities for students to learn through specialized immersive classes and travel, making the courses' content real and applicable. As a professor and photojournalist whose work often requires her to go to different places and capture stories to share with larger audiences, she personally understands that exploring places that parallel your own reality - and environments that don't - are essential in shaping forward thinking global citizens.
Professor Charlot believes her course is important because students will understand how Blues music both reflected and influenced social movements that centered justice and equality through the use of visual documentation and media creation.  With a contemporary backdrop and unmistakable traces of history in the landscape, students will closely examine how media has had a longstanding and profound impact on bridging political divides and strengthening communities. Media and the practice of social documentary photography provides a visual context to understand socio-economic conditions and how those issues fuel social movements and facilitate important dialogue around social justice.
Professor Charlot's photographs have been commissioned by the New York Times, Gucci, Vogue, Rolling Stone, The New Yorker, Oprah Magazine, The Atlantic, The Guardian, Apple, New York Magazine, Buzzfeed, Artnet News, The Washington Post and other national and international publications. Her work was recently featured as the cover of The Photo Issue of Washington Post in November 2022.
A fun fact about her is that she speaks multiple languages, including Haitian Creole, French, and Spanish!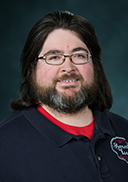 Mr. Kevin Cozart
kcozart@olemiss.edu
Instructor of Gender Studies
Sarah Isom Center for Women and Gender Studies
MA in Higher Education and Student Personnel — Graduate Certificate in Gender Studies, University of Mississippi
MA in Journalism (Emphasis: Integrated Marketing Communications), University of Mississippi
BA in Liberal Studies, University of Mississippi
Mr. Kevin Cozart is originally from Calhoun County, MS. He received his Master of Arts in Journalism in 2013 and his Master of Arts in Higher Education and Student Personnel in 2016 from the University of Mississippi, before transitioning to an Instructor of General Studies in the Sarah Isom Center for Women and Gender Studies. Cozart has also taught Introduction to Gender Studies; Gender and Culture; and Gender, Sexuality, and Visual Media.
Cozart looks forward to teaching Study USA courses because he wants to teach outside of a normal classroom set-up. Cozart feels his course "From Homemakers to Bomb Makers" is important because "for too long, women's contributions to World War II have either been overlooked or undervalued. The course is set up to explore those contributions and to see how the war years would change women's lives for the next half-century and more." A fun fact about Cozart is that he has met a member of the royal family!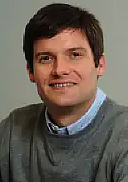 Mr. Brad Crowe
bcrowe@olemiss.edu
Co-Director, University of Mississippi Speech and Hearing Center/Instructor/Clinical Speech Language Pathologist
Department of Communication Sciences and Disorders, School of Applied Sciences
MS in Speech Pathology, University of Mississippi
BS in Communicative Disorders, University of Mississippi
Mr. Brad Crowe is a clinical speech language pathologist, clinical instructor, and professor of undergraduate courses for the department of Communication Sciences and Disorders. Crowe earned his master's degree in Speech Language Pathology at the University of Mississippi in 1998. He then worked in different clinical settings in Mississippi and Georgia before returning to his hometown of Oxford and joining the university in 2006. Since that time, Crowe has taught undergraduate courses such as Introduction to Clinical Science and Language Disorders. He has also served as a clinical educator for the graduate program in Speech Language Pathology.
Crowe believes that Study USA courses provide students with not only a great opportunity to increase their knowledge and skills in their field of study, but also provide an excellent opportunity to increase their diversity awareness and begin national involvement through volunteering and networking with their future profession.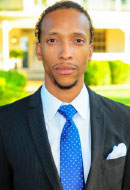 Dr. EJ Edney
ej8@olemiss.edu
Assistant Vice Chancellor for Diversity and Inclusion
Division for Diversity and Community Engagement
EdD in Education, University of Mississippi
MA in Education, University of Mississippi
BA in Biology, University of Mississippi
Dr. EJ Edney is originally from Clinton, MS and has been a part of the Ole Miss family since 2011. He participated in a Study USA course during his time as an undergrad, and says that it is a great experience. Having the chance to create that experience for students now is amazing to Dr. Edney. He is hopeful to create a class that is really reflective of students' needs, and hopes students leave with deep connections to each other and the university.
Dr. Edney finds his course valuable because health professions fields literally extend our lives. He thinks it's important to create enriching experiences for students who are considering these fields.
Dr. Edney has been at the University of Mississippi for 15 years in a series of progressively responsible roles focused on creating access and equity for students, faculty, and staff. He has co-published a book titled Students at the Table: A Framework for Institutional Change (2022) as well as Improving Departmental Equity Using The Impact Framework (2021).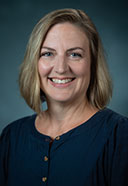 Kariann Fuqua
kfuqua@olemiss.edu
Instructional Assistant Professor of Art & Director of Museum Studies
Department of Art and Art History
MFA in Painting, University of Illinois at Urbana-Champaign
BFA in Painting, Kansas State University
Mrs. Kariann Fuqua is an artist and educator living in Oxford, MS. She is an instructional assistant professor of art and Director of Museum Studies at the University of Mississippi. Fuqua received a BFA in painting from Kansas State University and an MFA in painting from the University of Illinois, Urbana-Champaign. Her professional career has traversed between academia and the museum world, including positions as a curator, gallery director, and professor. Her artwork has been exhibited at numerous venues across the US — including Chicago, New York, and San Francisco — and is in many public and private collections.
At UM, Fuqua has taught museum studies courses including MUSE 201 Introduction to Museum Practice, ART 414 Exhibition Design, and topics courses on fakes and forgeries in the art market, while also teaching studio art courses in drawing and painting.
Fuqua's Study USA course "Museums on Location" in New York offers students first-hand experience seeing some of the world's best museums to expand understanding of how cultural institutions shape, contribute to, and ignite curiosity in our shared human experience. By looking at and learning about objects and exhibitions of all kinds, students will be exposed to art, science, and history in a new light that can only happen through travel and seeing them in person.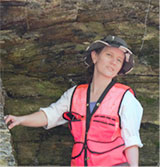 Dr. Jennifer Gifford
jngiffor@olemiss.edu
Associate Professor
Department of Geology and Geological Engineering
PhD in Geology, University of Florida
MS in Geological Sciences, University of Florida
BS in Geology, Syracuse University
Dr. Jennifer Gifford began working as a Visiting Assistant Professor of Geology at St. Lawrence University after earning her PhD from Florida. She transitioned to an assistant professor appointment at the University of Mississippi in the summer of 2015. Classes that Dr. Gifford teaches include Mineralogy and Elementary Petrology, Structural Geology, Global Tectonics, Advanced Igneous and Metamorphic Petrology, and Optical Mineralogy.
Dr. Gifford looks forward to teaching Study USA courses because she loves the opportunity to teach at off-campus locations and to be able to provide hands-on learning experiences. She thinks one of the more important things students can take away from the course is the opportunity to view rocks and outcrops in person rather than only in photographs — gaining the ability to visualize geology in three dimensions. She feels that being able to get students up close and personal with active geologic areas provides a far better learning experience than pure lectures. Dr. Gifford is originally from Marlborough, CT and enjoys creating stained glass in her spare time.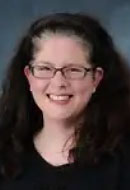 Ms. Wendy Goldberg
Core Lecturer of Writing
Department of Writing and Rhetoric
MA in English at the University of Connecticut
BA in English with a minor in Writing at Oglethorpe University
Wendy Goldberg is a core instructor in the Department of Rhetoric at the University of Mississippi.  The six years prior to joining UM, she taught composition and speech at The United States Coast Guard Academy (New London, CT). She has also taught composition and literature courses at the University of Connecticut (Storrs, CT) and Three Rivers Community College (Norwich, CT) as well as summer courses at the Johns Hopkins' Center for Talented Youth.  She has presented and published papers on comics and anime and is currently the submissions editor for Mechademia, an annual forum for critical work on Japanese manga, anime, and related arts.
She has published "Blade of the Immortal" (2012), a critical graphic novel study, as well as articles "The Manga Phenomenon in America" (2010) and "Transcending the Victim's History: Takahata Isao's Grave of the Fireflies" (2009).
A fun fact about Professor Goldberg is that she specializes in medieval literature!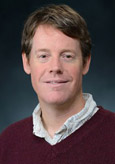 Dr. Jason Hoeksema
Hoeksema@olemiss.edu
Professor
Department of Biology
PhD in Biology, University of California-Davis
BS in Biology, University of Michigan
Jason D. Hoeksema is a Professor of Biology who joined the UM faculty in August of 2006. Dr. Hoeksema received his PhD in Ecology from University of California-Davis in 2002. He held positions as a post-doctoral researcher at University of California-Santa Cruz from 2002-2006, and as a postdoctoral fellow at the National Evolutionary Synthesis Center from 2006-2007, before joining the Department of Biology at University of Mississippi in 2007. Dr. Hoeksema's research focuses on the ecological and evolutionary consequences of interactions among species, especially mutualism, competition, and parasitism among plants and mycorrhizal fungi. His published papers have appeared in such journals as Bioscience, Ecology, Ecology Letters, American Naturalist, Proceedings of the Royal Society of London, and Journal of Evolutionary Biology. He's received funding from the National Science Foundation and the US Department of Agriculture. Dr. Hoeksema currently teaches courses in Mycology, Microbiology, and Statistics.
Dr. Hoeksema looks forward to teaching with Study USA because "southeast Arizona is one of the most beautiful and biotically diverse places in North America, and I am so excited to introduce students to it!" Dr. Hoeksema feels his Study USA courses are an opportunity for students to "really gain hands-on experience with the biology diversity and learning about organisms in their native habitats. Southeast Arizona is like a natural outdoor laboratory for learning about biodiversity. Seeing dozens of unique bird species while hiking through beautiful mountain canyons in Arizona is an unforgettable experience."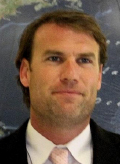 Joseph "Jody" Holland, Ph.D.
jholland@olemiss.edu
Associate Professor
Department of Public Policy Leadership 
PhD in Public Policy and Administration, Mississippi State University
MS in Management, Belhaven University
BA in Business Administration, Delta State University
Dr. Joseph Holland has published a multitude of interesting topics during his time as a professor, such as an article on "Social Entrepreneurship in Trujillo, Peru: The Case of Nisolo" (2018). His research examined Nisolo, a social entrepreneurship enterprise based in Trujillo, Peru. Nisolo's production facility hires local workers and builds the surrounding community. The company produces high-end shoes and tries to distribute its profits to the community of Trujillo. Using a case-study approach, his research intent was to develop a better understanding of this social entrepreneurship enterprise regarding social impact. The research used a variety of data collection tools, including participatory observation, interviews, and a systematic review of sources consisting of private emails, photographs, videos, and newspaper articles. The findings indicated that Nisolo's social impact mission positively impacts nearly 400 individuals in the local community. By providing consistent employment, fair wages, health care, livelihood training, and a savings and salary advance program, Nisolo is not only focusing on driving social change, but on creating a sustainable model that highlights potential fashion industry changes.
Dr. Holland is interested in teaching a Study USA course because it provides the unique opportunity for students to study various areas of the country so they acquire a better understanding of cultural and regional differences across our nations. Dr. Holland wants to share these experiences with students and expose the students to greater aspects of the USA. For his course, Dr. Holland wants his students to examine how social problems in the complex world are being solved by the market model, and have the opportunity to learn and meet top executives who are engaged in these frontline solutions.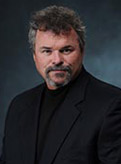 Dr. Robert M. Holt
Rmholt@olemiss.edu
PhD in Earth and Environmental Science, New Mexico Institute of Mining and Technology
MS in Geological and Earth Sciences/Geosciences, University of Texas at El Paso
BS in Geological Engineering, South Dakota School of Mines and Technology
Dr. Robert M. Holt joined the University of Mississippi faculty of Geology and Geological Engineering in August of 2000. He earned his BS in Geological Engineering from South Dakota School of Mines and Technology in 1983. He went on to earn his MS in Geology from University of Texas at El Paso in 1988 and his PhD in Earth and Environmental Science from New Mexico Institute of Mining and Technology in 2004. That same year, Dr. Holt received the School of Engineering Junior Faculty Research Award.
His areas of expertise include contaminant transport, engineering geology, environmental engineering, environmental geology, geological engineering, geostatistics, groundwater, groundwater hydrology, hydrology, nuclear waste disposal, stochastic hydrology, subsurface geological characterization, and vadose zone hydrology.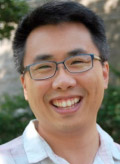 Dr. Erik Hom
erik@olemiss.edu
Associate Professor
Department of Biology
Postdoctoral Fellow (Department of Molecular & Cellular Biology and Center for Systems Biology), Harvard University
PhD in Biophysics, University of California-San Francisco
BA in Natural Sciences, Swarthmore College
Dr. Erik Hom came to Ole Miss from a postdoctoral fellow and research association at Harvard where he started his work on microbes and symbiosis. Prior to his time at Harvard, Hom earned his doctorate at the University of California-San Francisco, doing work in biophysics involving lasers and microscopes. He has taught Genetics and Bioinformatics since coming to UM in 2014. Originally from Jamaica, Queens, in New York City, Hom now calls Oxford home.
Hom believes that teaching a Study USA course is a great opportunity to introduce students to powerful experiential learning strategies. As expressed by Hom, "Study USA gives me a chance to teach collaboratively and creatively on non-traditional topics, in a non-traditional setting." He hopes for students to have an epiphany about how amazing the world of life is, and he hopes for students to be excited about biology and research.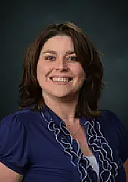 Dr. Kelley James Jenkins
kdjames@olemiss.edu
Assistant to the Dean
School of Applied Science
PhD in Higher Education, University of Mississippi
MS in Higher Education, University of Mississippi
BBA in Marketing, University of Mississippi
Dr. Kelly Jenkins is a local of Oxford, MS. She has been the Assistant to the Dean at the School of Applied Sciences since 2013. Prior to her position with the School of Applied Sciences, she served in several roles in the UM Office of the Registrar. Dr. Jenkins completed her BBA in Marketing in 2006 at the University of Mississippi. She then stayed to complete her masters in Higher Education, then received her PhD in Higher Education at the University of Mississippi as well. While at Ole Miss, Dr. Jenkins has taught courses like EDHE 101 and EDHE 105.
Dr. Jenkins was a student in one Study USA course and valued the experience as one of the most engaging courses she has ever taken. The relationship she built with the leading faculty members is something that she will always cherish. She is excited to lead a group of students in the same type of experience. Dr. Jenkins is an Authorized Disney Vacation Planner, and she is trained and certified in all Disney destinations. She is also trained in booking Universal Studios Orlando vacation packages. Dr. Jenkins says, "To be able to learn business and hospitality insights from such a leader will be a wonderful experience for my students". She hopes students gain an understanding of how complex Disney World Resort is and wants students to have fun at the happiest place on earth.
Cynthia Joyce
cjoyce@olemiss.edu
Associate Professor
School of Journalism and New Media
MS in Journalism, Northwestern University
BA in Journalism, Duke University
Ms. Cynthia Joyce received her Bachelor of Arts from Duke University in 1991, and her Master of Science in Journalism from Northwestern University in 1993. She joined the University of Mississippi faculty in 2011 as an Assistant Professor of Journalism. Joyce has been a writer, editor, and web producer for more than 15 years. She has contributed to several regional and national publications, including The Washington Post, Newsday, NPR, Entertainment Weekly, and MSNBC, where she was a senior producer from 2007-2011. She also worked briefly as a producer at Nola.com post-Katrina, and at Salon, where she was the arts and entertainment editor from 1995-2000.
When asked why teaching Study USA is important to her, Joyce explained, "I really think that giving students the opportunity to have a true 'study abroad' experience – without the passport, shots, and expense – is one of the best things I do as a teacher. I hope that bringing them to a place that they may or may not already be familiar with, and helping them understand what makes the city and its citizens tick, helps them appreciate the meaning of place in their own lives." Joyce was also prompt to give students a reason to take Study USA as opposed to a traditional course: "The opportunity for students to learn by doing, to be in the field reporting and navigating a new environment — not just as a tourist, but as a real student of the place — and learning where it fits into the rest of the country's economy and culture is so different from visiting someplace just for the pleasures it offers. That said, I think the Study USA experience in New Orleans offers the opportunity for new adventures, even for those of us who have spent time in the city before."
Dr. Jonathan Klingler
jklingle@olemiss.edu
Assistant Professor
Department of Political Science
PhD in Political Science, University of Rochester
MA in Political Science, University of Rochester
BBA in Political Science, University of Notre Dame
Dr. Jonathan Klingler is from Belleville, IL, and currently serves as an Associate Professor of Political Science. He has been a UM faculty member since 2018. Dr. Klingler's academic research focuses on Congress and the Executive Branch, and he has published a book on the Big Five personality traits of Congress members and their influence on behavior. Dr. Klingler also teaches POL 101: Introduction to American Politics, POL 251: Political Science Methods, POL 303: The American Presidency, POL 304: American Legislative Process, POL 550: Research in Politics, and POL 704: Seminar in Executive Politics.
When asked why applied politics is important, Dr. Klingler replied, "the practice of politics is very important because it operates at the place where high-minded political ideas are translated into actual government. It can be easy to be dissatisfied, distrustful, and angry about processes in government especially when you can't see them operate firsthand. However, once those things become familiar and known, you can actually take steps to make things better that have a chance of succeeding." First-hand experience through courses like Study USA are important to Dr. Klinger because his career path to political science was influenced by having an undergraduate internship on Capitol Hill. Spending time in Washington with Study USA can have a similar impact on UM students by gaining a sense of DC professional life and identifying accessible career pathways in Capitol Hill.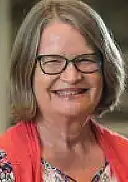 Dr. Alice Johnston Myatt
ajmyatt1@olemiss.edu
Associate Professor
Department of Writing and Rhetoric
PhD in English, Georgia State University
BA in English, University of Mississippi
Alice Myatt is an Assistant Professor of Writing and Rhetoric in the Department of Writing and Rhetoric, which administers first-year and advanced composition courses at the University of Mississippi. She recently completed a chapter in The Construction of Female Reputation on Dr. Rosalind Franklin's rhetorical loss of and reclamation of professional identity (Franklin is now widely acknowledged as having been an integral part of the team that worked on the identification of the DNA structure). Other works include a chapter with DWR colleague Guy Krueger on the use of the Digital Archive of Literacy Narratives (DALN) as mentor texts in writing classrooms and a chapter in Multimodal Consulting: A Guide for Tutors, edited by Brian Fallon and Lindsey Sabatino.
She earned her bachelor's degree in English from the University of Mississippi and earned her PhD in English with a concentration in Composition and Rhetoric from Georgia State University in Atlanta.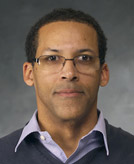 Dr. Marvin King
Marvin@olemiss.edu
Associate Professor
Department of Political Science & Department of African American Studies
PhD in Political Science, University of North Texas
BA in Government, University of Texas at Austin
Dr. Marvin P. King, Jr., is an Assistant Professor of Political Science and also holds a joint appointment with the Department of African American Studies. Dr. King received his PhD in Political Science from the University of North Texas in 2006 after receiving a BA in Government from the University of Texas at Austin in 1995. He began his teaching career at the University of North Texas in 2001 and moved on to teach at Texas Christian University in 2005. He then became an assistant professor at the University of Mississippi in 2005. Dr. King has co-authored and authored publications on racial polarization in the electorate, representation of the black electorate, and the effect of race in the aftermath of Hurricane Katrina. Dr. King teaches undergraduate courses in Introduction to American Politics and African American Politics, and an undergraduate and graduate course in Politics of the American South. He also serves as an advisor to the Honors College and is Senior Fellow of the South Residential College at the University of Mississippi.
"I have long found that experiential education stays with students long after the actual class," King said. "So, the chance to take students to the nation's capital, especially when they have never been there before, is a really meaningful experience. I definitely recommend that students take a Study USA class. The opportunity to see and meet people who do the things we study about: set policy, write laws, and lobby for change. There's no better way to understand that world than to go to that world and meet and network with them. Even better, I've seen it lead to internship and job connections for students. There's a lot of opportunity when you travel."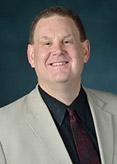 Dr. Neil Manson
namanson@olemiss.edu
Professor
Department of Philosophy
Gifford Research Fellow in Natural Theology at the University of Aberdeen, Scotland
PhD in Philosophy, Syracuse University
BA in English and Philosophy, University of Maryland-College Park
Dr. Neil Manson earned his BA in Philosophy from the University of Maryland-College Park in May 1989 and his PhD in Philosophy from Syracuse University in December 1998. His professional experience includes serving as a Gifford Research Fellow in Natural Theology at The University of Aberdeen, Scotland; Postdoctoral Research Associate at the Center for Philosophy of Religion at the University of Notre Dame; Assistant Professor of Philosophy at Virginia Commonwealth University; and Professor at the University of Mississippi, where he was promoted to professor in 2017. His central areas of research concern metaphysics, philosophy of science, and philosophy of religion. He wrote "The Design Argument" specifically for undergraduates, and it was published in Delight in Thinking: An Introductory Reader. He has also published several papers relevant to The Design Argument, in addition to giving many public lectures. Dr. Manson says when he isn't engaging in the standard philosophical past times of gossiping, griping, and talking politics, he enjoys the great outdoors with activities such as golfing, hiking, and fly-fishing.
When asked about his experience with Study USA and the benefits the program brings to students, Dr. Manson replied, "Study USA courses provide a unique opportunity for professors to bring students to where the action is. Instead of listening to the same old professor cover material from the same old book, I can bring students to a hub of policy and politics like Washington, DC. We get to meet face-to-face with people working every day on the topics students would otherwise only read about in a textbook. What consistently amazes students about the experience is how eager these experts are to talk with a group of undergraduates. Without exception, the students who have taken my prior Study USA trips to Washington, DC, have reported the trip to be one of the most intellectually stimulating classes they have ever taken."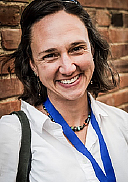 Dr. Catarina Passidomo
passidomo@olemiss.edu
Southern Foodways Alliance Associate Professor of Southern Studies and Anthropology
Sociology and Anthropology; Center for the Study of Southern Culture
PhD in Geography, University of Georgia
MA in Environmental Anthropology, University of Georgia
BA in Sociology, Washington and Lee University
Dr. Catarina Passidomo is originally from Naples, FL, and before attending graduate school was an instructor for Outward Bound, a non-profit that focuses on outdoor education, for Costa Rica and American Southwest classes. She earned her PhD in Geography in 2013 and studies food culture in America. One of the topics she previously studied was "food justice" activism in post-Hurricane Katrina New Orleans and she is currently working on a project that compares the strategies and rhetoric of regional food movements in Peru and the American South. All of her work situates food studies at the intersection of geo-humanities research, southern studies, and interdisciplinary analyses of race, class, and gender. She currently teaches classes such as SST 555: Southern Food Studies, ANTH 338: Food, Place, and Power, and SST 105: The South and Food. Some of Dr. Passidomo's most recent publications include "New Orleans' 'Restaurant Renaissance,' Chef Humanitarians, and the New Southern Food Movement" and "'Our' Culinary Heritage: Obscuring Inequality by Celebrating Diversity in Peru and the U.S. South".
Dr. Passidomo wants to teach Study USA because she "is a big believer in experiential education.  There are some things that we can best learn by actually being in a place — this is particularly true in a course structured around a local food culture!" She hopes that students come away from the course with an understanding of food's rootedness in place, and its connection to the good, the bad, and the ugly of regional history and culture. The subject is important outside of the classroom because food culture "allows us to examine past processes, current systems and structures, and challenges and hopes for the future. Food connects people to the biophysical landscape, to political and economic structures, and is a reflection of social and cultural ideologies. This makes it an endlessly fascinating avenue for research".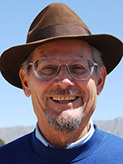 Dr. Dennis Powers
dwpowers@olemiss.edu
Adjunct Professor
Department of Geology and Geological Engineering
PhD in Geology, Princeton University
BS in Geology, Iowa State University
Dr. Dennis Powers has been an Adjunct Professor of Geology and Geological Engineering at the University of Mississippi since February 2005. He attended Iowa State University as an undergraduate, where he earned his BS in Geology in 1967. Dr. Powers earned his PhD in Geology from Princeton University in 1975.
Dr. Powers feels that "Study USA offers the opportunity to take geology and geological engineering students into the field where they will be able to observe first-hand geological features they have likely mainly seen in textbooks. They will also apply techniques they have been taught, mainly in the classroom, to describe, map, and interpret these features. I recommend such field studies because, for most students, they provide important 'hooks' on which they will hang future experiences in the classroom, laboratory, or field."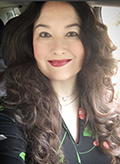 LaReeca Rucker
ldrucker@olemiss.edu
Instructional Assistant Professor
School of Journalism and New Media
MA in Journalism, University of Mississippi
BA in Print, Journalism, Broadcast Journalism and English Literature, University of Mississippi
Ms. LaReeca Rucker has been a journalist for more than 20 years, a decade of which was spent as a reporter for Gannett News at The Clarion-Ledger (where she was also a USA TODAY contributor, and her work was distributed throughout the country). She has taught journalism classes since 2014 at the University of Mississippi. She created the Oxford Stories live reporting classes and the website OxfordStories.net that publishes student work. Rucker was named one of 10 National Challenge Fund for Innovation in Journalism Education Winners in 2017 by the Online News Association. She has participated in audio training at Columbia University in New York City and video training with Maine Media Workshops in Rockport, Maine. Rucker's work teaching a "Black Mirror"-themed class has been mentioned in Harvard Political Review. Her "great ideas in teaching" proposal was recently selected as one of the top submissions to be presented at the Association for Education in Journalism and Mass Communication Southeast Colloquium in Memphis.
Rucker wants to teach a Study USA course because she likes adventures, and believes few things are more fun and educational than traveling and exploring. Rucker believes it is beneficial for students to step outside of familiar territory and navigate the world whenever possible. Her Study USA course gives students the opportunity to become reporters in a new city. Rucker also wants her students to grow from the experience and know that if they can report in a major metropolitan city, they can report anywhere.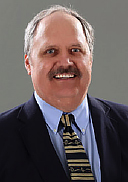 Dr. Ronald Rychlak
rrychlak@olemiss.edu
Distinguished Professor
School of Law
JD, Vanderbilt University
BA in Pre-law, Wabash College
Ronald J. Rychlak is Distinguished Professor and Jamie L. Whitten Chair in Law and Government in the School of Law at the University of Mississippi. He has been on the law school faculty since 1987, serving for 13 years as Associate Dean for Academic Affairs and currently serving as Faculty Athletics Representative, chair of the Intercollegiate Athletics Committee, and secretary of the Southeastern Conference Executive Committee. He is also a legal advisor at the United Nations, chair of the Mississippi Advisory Committee to the US Civil Rights Commission, and past-president of the Southeastern Association of Law Schools. In 2019, he received the university's highest research and publication recognition, the "Distinguished Research and Creative Achievement Award," based on scholarly activity and leadership in professional societies. In 2020, he was named the law school's first ever Distinguished Professor. He has authored 11 books, including Gaming Law and Gambling Law: Cases, Materials, and Problems (with Jarvis and Cochran), 2d ed. 2021, Carolina Academic Press.
Mr. Rychlak wants to teach a Study USA course because he has taught this course to law students for several years, but the programming is relevant to undergraduates who have an interest in the field. It is a fun course for everybody, as he enjoys getting to know the students, and the Athletic Administration here on campus also enjoys it as well. When asked what he wants students to get from his course, Mr. Rychlak said, "I want to give them a glimpse of what goes into running a successful College Athletics program, from selling tickets to security at the games, and everything in between, including NCAA and SEC regulations. A lot of people are going into this field, others don't know how to get there. This class should help."
Mr. Rychlak was born in Ohio, grew up in Indiana, and has lived in Oxford since 1987. He has several academic interests outside of law including World War II and Holocaust history, sports betting, and Cold War history. A fun fact about Mr. Rychlak is that he is also a magician!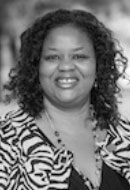 Dr. Marquita Smith
smithms@olemiss.edu
Assistant Dean and Associate Professor of Journalism
School of Journalism and New Media
EdD University of Arkansas
MA in Journalism, University of Maryland
BS in Communication, University of Tennessee
Dr. Marquita Smith is originally from Jackson, TN and believes that Mississippi has profound lessons to teach the world. Study USA creates opportunities for her to guide students on explorations that inform and challenge perceptions of the Deep South, the complicated soil that personally shapes her. Dr. Smith believes that a better understanding of one's communities promotes enlightened citizens.
Using the Mississippi Blues Trail, students will have the opportunity to examine the soundtrack of social movements pervasive in our state. Although blues songs commonly expressed problems and personal challenges, they often expressed despair and social injustice. In a time of great political polarization students will create and examine varied ways of expression and dialogue focused on race, policing, power and abuse along the trail.  Historically, classrooms have provided a platform for social change, providing a stage to promote and accelerate new ideas. In addition to academic instruction, one of Dr. Smith's roles is to help students learn to engage in difficult dialogues, develop their critical thinking, collaboration, and self-reflection skills necessary to foster and improve society.
Dr. Smith has advised student media and taught more than 1,000 students with classes ranging from reporting to qualitative research. She is a strong advocate for traditionally underrepresented groups and has worked with students on long-term multi-semester experiences. For example, she traveled with students to visit the National Memorial for Peace and Justice, the National Civil Rights Museum, and to Elaine, Arkansas. In her project, A Silenced History Reborn from the Ashes, she documented the history of the Tulsa Massacre of 1921 and the Elaine Massacre of 1919 through photographs, primarily influenced by fine art. Teaching social justice through experiential opportunities changed students' perspectives and hearts.
These accomplishments come after a successful career as a reporter and editor working with a variety of media companies, including Knight Ridder, Gannett, and Landmark Communications.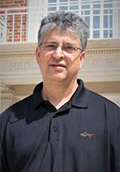 Dr. James Joseph Taylor
jtaylor@olemiss.edu
Associate Professor and Director of Outreach Initiatives
Department of Nutrition and Hospitality Management
PhD in Nutrition, University of Southern Mississippi
MBA in Business Administration, University of South Florida
BS in Business Administration, University of Southern Mississippi
Dr. James (Jim) Taylor joined the Ole Miss faculty in 2006 as an Assistant Professor and Program Director, and in 2012 was promoted to Associate Professor of Hospitality Management. His previous teaching experience includes Assistant Professor of Hospitality and Tourism Management at Western Carolina University, Hospitality Management Instructor at University of Southern Mississippi, and a Business Graduate Teaching Assistant at University of South Florida. His educational background is well-versed, with Dr. Taylor earning his Associate of Arts in Fine Art and Art Education from Miami Dade Community College in 1987; his Bachelor of Science in Business Administration with an emphasis in Finance from University of Southern Mississippi in 1991; his Masters of Business Administration with an emphasis in Information Systems Decision Sciences from University of South Florida in 1994; and his PhD in Nutrition and Food Systems Management with a minor in Research Methods from University of Southern Mississippi in 2005. Dr. Taylor also has a wealth of professional-based experience, serving as an Executive Chef at Purple Parrot Company in Hattiesburg, MS; Manager at Romano's Macaroni Grill in Tampa, Florida; Director of Food and Beverage Operations at Lighthouse Point Casino in Greenville, MS; Kitchen Manager at Copeland's of New Orleans; and an independent consultant in Hattiesburg and Oxford, MS. He is a part of several professional organizations, including Southern Foodways Alliance, National Restaurant Association, and Mississippi Hospitality and Restaurant Association, where he serves on the Board of Directors.
Dr. Taylor feels Study USA is important to students because "it gives students a location-based learning experience where they're actually in the environment as opposed to me just talking about it in class. They get to live the experience rather than just read or learn about it in a lecture."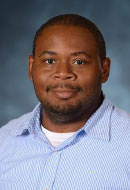 Dr. Sovent Z. Taylor
Director of Health Professions Advising and Adjunct Instructor
Department of Health Professions Advising Office and the College of Liberal Arts
EdD in Higher Education at the University of Mississippi
MA in Higher Education and Student Personnel at the University of Mississippi
BBA in Marketing at the University of Mississippi
BA in Psychology at the University of Mississippi
Dr. Sovent Taylor is originally from Clarksdale, MS. He is excited to teach a Study USA course because he believes in exposing students to new areas and new ideas. Study USA allows students and faculty to explore our country and uncover the unique stories it possesses. He says there is so much to learn from exploration. Dr. Taylor wants students to learn about the contributions of all Americans in health care with his Study USA course, because he thinks a lot of our history is lost because it is selectively taught. This class will help students learn little known history about American healthcare and hopefully inspire them to make a difference.
Dr. Taylor has an extensive work history and has taught Business Communications, Introduction to Public Health, EDHE 105: Freshman Year Experience, and Special Topics freshman writing courses at Ole Miss. An interesting fact about Dr. Taylor is that he has been the Ole Miss Baseball DJ for 20 Years. He has also lived abroad in Germany!
Dr. Melinda Valliant
Valliant@olemiss.edu
Professor and Associate Dean of the School of Applied Sciences
Department of Nutrition and Hospitality Management
PhD in Exercise Science, University of Mississippi
MS in Exercise Science, University of Mississippi
BS in Family Sciences, University of Mississippi
Dr. Melinda Valliant bleeds red and blue. After earning her undergraduate degree in Family Sciences from the University of Mississippi in 1988, she went on to earn both her MS and PhD in Exercise Science from UM, finishing her PhD in 2005 shortly after beginning her career in teaching in 2004 as an adjunct professor. Dr. Valliant became an Assistant Professor at University of Mississippi in 2007. Her previous work experience includes Chief Clinical Registered Dietitian and Outpatient Registered Dietitian at Baptist Memorial Hospital in North Mississippi. Dr. Valliant is certified as a specialist in Sports Dietetics and has served as a consultant to University of Mississippi's athletic department since May 2004. During her tenure, she has also published numerous well-renowned abstracts and printed publications, as well as received highly regarded awards such as the Thomas A Crowe Outstanding Faculty Award (2008); the Mississippi Dietetic Educator of the Year (2008); Community Service Award from the Oxford-Lafayette Chamber of Commerce (2007); and "Top 40 under 40" from the Mississippi Business Journal (2005).
Dr. Valliant is thrilled to expand students' horizons beyond classroom learning and says she "always enjoys seeing these students excited about encounters with professionals and about the information they learn."
Dr. Elizabeth Venell
eavenell@olemiss.edu
Instructional Assistant Professor
The Sarah Isom Center for Women and Gender Studies
PhD in Women's, Gender, and Sexuality Studies, Emory University
BA in Gender Studies and Psychology, Northwestern University
Dr. Elizabeth Venell is originally from Maine and lived in Atlanta, GA, for fourteen years. She now resides in Tulsa, OK, where she is part of the Tulsa Remote program, which is a relocation program for people whose jobs are fully online to get involved with all the positive initiatives in the Tulsa area. Before teaching at the University of Mississippi, Dr. Venell was an instructor in the Interdisciplinary Studies Program at Kennesaw State University, and the Film Studies Department at Oxford College of Emory University. She currently teaches GST 201: Introduction to Gender Studies and multiple iterations of GST 301: Topics in Gender and Culture, including "Women, Bodies, and Horror" and "Queer Cinema."
When asked why she wanted to teach a Study USA course, Dr. Venell said "First, I love intensive educational experiences outside the typical semester schedule. They can be the most rigorous and memorable parts of college! As a student, I participated in Alternative Student Break, which shares many aspects with Study USA. Second, I want to share the unique initiatives that the city and communities of Tulsa are leading to come to terms with their particular slice of American history. I am especially interested in the ways that the city is trying to observe the centennial of the Tulsa Race Massacre, the worst race "riot" in the US (The internet videos are true, the city is currently investigating old eyewitness reports of mass grave sites). Third, I am a fully online faculty member, so Study USA is a meaningful way to connect with students face-to-face".
In Dr. Venell's Study USA course, guided by the tenets of intersectional analysis, students will learn about Tulsa's intertwining histories of gender, race and ethnicity, and class, and contribute to contemporary reconciliation projects. Ultimately, she wants the students' experience in Tulsa to change the way they think about race, gender, and class in America. Also, students will gain invaluable experience working with oral histories and other archival materials, such as personal papers, old newspaper articles, and photographs documenting historic Greenwood.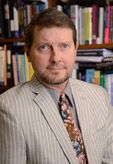 Dr. Randy Wadkins
Rwadkins@olemiss.edu
Professor
Department of Chemistry & Biochemistry
AAAS S&T Congressional Fellow
Postdoctoral Fellowship, St. Jude Children's Research Hospital
Max Plank Gesellschaft Postdoctoral Fellow, Max Planck Institute for Biophysical Chemistry, Goettingen, Germany
PhD in Chemistry, University of Mississippi
BS in Chemistry, University of Mississippi
Dr. Wadkins has been in cancer research for 30 years, and has held positions at the Max Planck Institute for Biophysical Research in Germany, St. Jude Children's Research Hospital in Memphis, the Naval Research Laboratory in Washington, DC, the San Antonio Cancer Institute in Texas, The Johns Hopkins School of Medicine in Baltimore, and the University of Hawai'i. He was an AAAS Science & Technology Policy Congressional Fellow in 2015-16. He is also an Assistant Member of the University of Mississippi Cancer Institute in Jackson, MS. In addition to his ongoing research, Dr. Wadkins has taught General Chemistry, Organic Chemistry, Physical Chemistry, Biochemistry, the Biochemistry Laboratory, and graduate courses in biophysics.
Dr. Wadkins teaches CHEM 393: Advanced Special Topics in Chemistry, which is an elective course offered by the department of Chemistry & Biochemistry. Dr. Wadkins' course is for students who are interested in science policy and how it impacts science funding and public health, but students are not required to have an understanding of exactly what these topics entail. Dr. Wadkins explains this course could easily be entitled "The Civics of Science".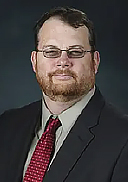 Dr. Lance Yarbrough
ldyarbro@olemiss.edu
Associate Professor
Department of Geology and Geological Engineering
PhD in Engineering Science, University of Mississippi
MS in Engineering Science, University of Mississippi
BS in Geological Engineering, University of Missouri-Rolla
Dr. Lance Yarbrough is an associate professor in the Department of Geology & Geological Engineering in the School of Engineering at the University of Mississippi. He is originally from Tucson, Arizona. Dr. Yarbrough attended the University of Missouri-Rolla where he earned his BS in Geological Engineering. He then came to the University of Mississippi where he earned his MS in Geological Engineering and his PhD in Engineering Science. Dr. Yarbrough currently teaches Engineering Geology, Remote Sensing, and Mining Engineering.
Dr. Yarbrough wanted to teach a Study USA class to have extended time with students in the field. He enjoys being away from campus to explore new geologically interesting locations. Dr. Yarbrough wants his students to acquire the ability and satisfaction of mapping large tracts of land while developing solutions for realistic exercises in his Study USA course.