Past Study USA Faculty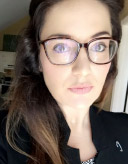 Dr. Jaime Cantrell
Visiting Assistant Professor of English
Faculty affiliate at The Sarah Isom Center for Women's and Gender Studies
PhD, English Literature, Louisiana State University
MA, Women's Studies, University of Alabama
Dr. Jaime Cantrell is a Visiting Assistant Professor of English and faculty affiliate at The Sarah Isom Center for Women's and Gender Studies at The University of Mississippi, where she teaches courses in Women's and Gender Studies, Southern Studies, and 20th century American literature. She received her M.A. in Women's Studies from The University of Alabama (2009) and her Ph.D. in English Literature with a graduate concentration in Women's and Gender Studies from Louisiana State University (2014). She's been awarded library and research grants from Cornell University, Duke University and the National Endowment for the Humanities. Prof. Cantrell is the author of essays and reviews appearing in Feminist Formations, The Journal of Lesbian Studies, Study the South, Notches, This Book is An Action: Feminist Print Culture and Activist Aesthetics (UIP Press, 2015), The Bohemian South: Creating Countercultures, from Poe to Punk (UNC Press, 2017), and The Journal Homosexuality. She co-edited Out of the Closet, Into the Archive: Researching Sexual Histories (SUNY Press, Queer Politics and Cultures series, 2015). Out of the Closet, Into the Archives is a 2016 Lambda Literary Award finalist for Best LGBT Anthology. She is presently at work on a book project titled Southern Sapphisms: Sexuality and Sociality in Literary Productions, 1969-1997.
Innovative pedagogy and robust service are crucial to Dr. Cantrell's intellectual life as a scholar, and her research and pedagogy challenge institutional biases in the region. In short, she's familiar with teaching against the grain. Dr. Cantrell's StudyUSA course seeks to prepare students to understand that their educational experiences parallel multicultural communities outside their learning walls, where people work together in meaningful, creative, and unexpected ways to transform lives through activism and critical consciousness. She hopes this, in turn, instills her students with the power of individual autonomy and the importance of creating revolution, resistance and change—however small it may seem. Iced coffee-sipper, scone-baker, cat-lover, front porch-sweeper, crawfish-peeler, festival-goer, book-reader, and garden-grower, Dr. Cantrell knows what it means to miss New Orleans.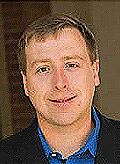 Dr. Clay Dibrell
William Gresham, Jr., Entrepreneurial Lecturer and Professor of Management
Management
PhD, Business Administration, University of Memphis
MBA, Management, University of Memphis
BS, Business, Lambuth University
Dr. Clay Dibrell is a Professor of Management, holder of the William Gresham, Jr., Entrepreneurial Professorship, a US Fulbright Scholar, and the Executive Director of the UM Center for Innovation and Entrepreneurship. His academic experience includes time with the US Peace Corps, time spent as a visiting professor in Australia, and as Fulbright Scholar in Poland. He began teaching at Oregon State University in 2000, before coming to UM in 2009.
Presently, he works with multiple startups at different stage of development and believes that his Study USA course is a great opportunity to use entrepreneurship to solve community, economic, and social problems. He hopes the course allows students to learn more about entrepreneurship, and to apply these ideas through an interesting and interactive approach in the Mississippi Delta.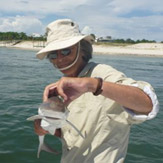 Cathy Grace
Cag@olemiss.edu
A native of Meridian, Professor Cathy Grace received her Bachelor's and Master's degrees in Geology from The University of Mississippi in 1994 and 1996, respectively. Before becoming an instructor in 2008, she was employed as a coordinator of academic and administrative affairs, a project coordinator within the geology department, and a marine projects coordinator at MMRI and the Center for Marine Resources and Technology. Since 2004, Grace has delivered multiple presentations regarding geology and geological engineering in Mississippi's public schools. She has also conducted annual Naturalist in Training seminars and served as a judge for the Lott Leadership Institute's intra-collegiate debate competition. Professor Grace is a registered professional geoscientist with the Texas Board of Professional Geoscientists. Her principal publications include the Geological Society of America and the American Association of University Women. Previously, Grace received the 2005 Outstanding Staff Award in the UM School of Engineering and was named Best University Professor by votes to Best of Oxford in 2013.
Professor Grace recommends students take a Study USA course because "[it's] is an educational opportunity that challenges the student to think in ways other than 'Is this going to be on the test?' I don't give an exam in this class as I conduct it as more of a job-like project. The real test is given everyday in how they conduct themselves as professionals doing their job, since that is what I believe should be a focus of college – to prepare students to survive and flourish in their work environment after.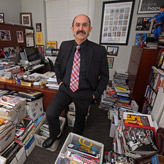 Dr. Samir Husni
Hsamir@olemiss.edu
One of the world's leading magazine experts, Dr. Samir Husni is recognized as "the country's leading magazine expert" by Forbes ASAP magazine; "the nation's leading authority on new magazines" by min:media industry newsletter; and "a world-renowned expert on print journalism" by CBS News Sunday Morning. The Chicago Tribune also dubbed him as "the planet's leading expert on new magazines." Dr. Husni holds a Doctorate in Journalism from The University of Missouri-Columbia and a Master's degree in Journalism from The University of North Texas. He joined the UM faculty in 1984 and has since founded and directed the Magazine Innovation Center at The University of Mississippi's Meek School of Journalism and New Media, and has also created of the annual ACT 5 Experience that takes place at The University of Mississippi. Dr. Husni is the President and CEO of Magazine Consulting & Research, a firm specializing in new magazine media launches, repositioning of established magazines and magazine media, and packaging content for better sales and presentations. He is fittingly trademarked as Mr. Magazine™ and runs his own blog under this self-proclaimed sobriquet. When he is not in his office reading magazines, Dr. Husni is at newsstands buying magazines. He is the proud owner of more than 30,000 first editions and also more than 1,800 neckties.
When asked why he wanted to teach Study USA, Dr. Husni responded, "The world is more connected than ever, however, most of that connectivity is virtual. Teaching Study USA takes that virtual connectivity and brings it to the physical reality. When you visit and see a place in person, it is completely different than seeing the same on the screen. When you are teaching Magazine Making, a traditional setting will not do. Visiting and meeting magazine makers in the world's magazine capital, New York, is a MUST." Dr. Husni is most excited to put students in touch with the country's top magazine editors and publishers. "There is no more satisfaction for a teacher than seeing the glow in the eyes of his students when they meet some of their heroes in the magazine world."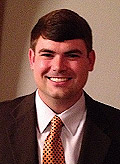 Dr. J.R. Love
Project Manager
McLean Institute
PhD, Counseling, Kansas State University
MBA, Business Administration, Delta State University
BA, Political Science, Mississippi State University
Dr. J.R. Love is a native Mississippian, born in Greenville but growing up in Glen Allan. He has held faculty and administrative positions at universities and community colleges, including Mississippi State University, Delta State University, Kansas State University, and Barton Community College. Most recently before coming to UM, he served as instructor of leadership and management for Barton Community College at Fort Riley, KS. Love earned his PhD from Kansas State University.
Love believes his BUS 400 course will help advance the mission of providing transformative experiences for UM students by providing an opportunity to learn from local community members in the Mississippi Delta. His class blends the traditional academics with hands on learning.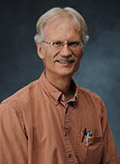 Dr. Terry Panhorst
Panhorst@olemiss.edu
Dr. Terry Panhorst has been an Assistant Professor of Geology and Geological Engineering at The University of Mississippi since August of 1996. He earned both his BS and MS in Geology from The University of Missouri Rolla, and went on to earn his Ph.D. in Geology from The University of Nevada in 1996. His areas of expertise include geological engineering, volcanoes, volcanic rock, and minerals. Dr. Panhorst received the Tomas F. Frist Student Service Award in 2002, and has been involved with teaching Field Camp for the Department of Geology & Geological Engineering since 1999.
Dr. Panhorst feels Study USA is preferable to a traditional course setting because, "while geologic fundamentals can be introduced in the standard class lecture setting, such fundamentals can only be appreciated by observation in the field. Personally, I enjoy taking students into the field to watch how these geologic fundamentals become apparent to them; they never look at the world the same way after that point."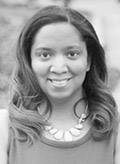 Jennifer Sadler
Multimedia Instructor in Integrated Marketing Communication
Integrated Marketing Communication
MA, Journalism, University of Memphis
BA, Communications, University of Memphis
Jennifer Sadler is an innovator, instructor, and entrepreneur. After earning her master's in journalism from the University of Memphis, she begun a career in sales and marketing, before transitioning to entrepreneurship. She developed Connect Memphis to help bridge the gap between young professionals and opportunities for engagement and development. In 2014, she began teaching entrepreneurship and management at the Fogelman College of Business and Economics, at the University of Memphis. Her classes introduced students to esteemed local entrepreneurs and allowed them to create businesses that gave back to the city.
Sadler's goal is to disrupt collegiate education by introducing students to new ideas, methods, and projects that will better prepare them for opportunities available after college.  She wants to teach Study USA to give students the type of experience that many may not have prior to getting a diploma. According to Sadler, "if [students] are able to learn digital innovation then seasoned companies will find them to be a bigger asset with the knowledge they'll possess. Companies are now looking for employees to be 'Intra=preneurs,' using technology and innovation to adapt and change their organizations.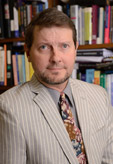 Dr. Randy Wadkins
Rwadkins@olemiss.edu
Dr. Randy Wadkins received his PhD in Chemistry from The University of Mississippi in 1990, followed by one year of post-doc work at the Max Plank Institute for Biophysical Chemistry from 1990-1991 and three years of post-doc work at the St. Jude Children's Research Hospital from 1991 to 1994. He previously earned his BS in Chemistry from The University of Mississippi in 1986 and returned to teach at his beloved university in July of 2003. Dr. Wadkins' research interests include biophysical chemistry, molecular dynamics, fluorescence microscopy and imaging, DNA structure and structural transitions, and biosensors. His current lab work and research areas include developing improved antitumor drugs of the camptothecin family, the interface of experimental and computational chemistry, DNA secondary structures as likely targets for drug development, and the use of biosensing surfaces for the detection of cancer.