Hawaiian STEAM: Microbes, Symbiosis, and Culture - BISC 380 / EDUC 555 / ENVS 399
Program Details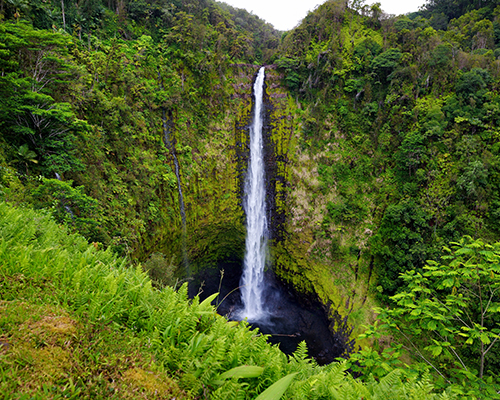 Honolulu, Hilo, and Kona, Hawaii
Hawaiian STEAM: Microbes, Symbiosis, and Culture
BISC 380 / EDUC 555 / ENVS 399
Dates: On Campus, December 9-10, 2019; Jan 2-14, 2020 in, Honolulu, Hilo, and Kona, HI
Credit Hours: 3
Instructors:
Dr. Erik Hom, Assistant Professor of Biology
Dr. Renee Cunningham, Assistant Professor of Education
Cost: $2695 plus tuition
Application Deadline: September 20, 2019
Gain a deeper understanding of microbes, and of scientific research, to scientific advancement.
Enjoy the beautiful Kualoa Ranch, participate in field sampling hikes, learn to culture microbes, visit the Kewalo Marine Lab, and snorkel in Hanauma Bay Nature Preserve
Meet with the US Geological Survey at Hawaii Volcano Observatory, tour lava flows, and conduct sampling for microbes in this exotic environment.
Learn about microbial symbiosis from scientists, and about the entwinement of nature, culture, and education from native Hawaiian educators
On the Big Island, students will get the opportunity to visit a working tea plantation and explore the drastically different landscapes of the island.
Students will be in shared accommodations on Hawaii.
Itinerary subject to change. Students should wait to make travel arrangements after confirming dates and times with instructor.
Dates:
Students will meet on the Oxford campus prior to departure in December. The instructors will determine time and location. The program dates are Jan 2-14, 2020.
Location:
Honolulu, Hilo, and Kona, Hawaii
Students will participate in two days of classwork in Oxford, in December prior to departure. Students will depart on January 2nd and return on January 14th, spending 6 nights in Honolulu, HI, on the island of Oahu, and 6 nights on the Big Island of Hawaii.
This course may interest Education, Environmental Science, Biology, Pharmacy, Chemistry, Biochemistry, Geoscience, Ocean Sciences, and Engineering students. Students must have completed BISC 160, 161, 162, 163 for BISC credit, or have instructor approval. No prerequisites for ENVS 399 or EDUC 555.
Course fee is $2695. Included in the fee are airfare, housing, group ground transportation, some group meals, and field site admission fees. Excluded from the cost are the Study USA application fee, tuition, most meals, and personal spending money.
Flight and ground transportation costs are included in the Study USA course fee. Students are responsible for ground transportation costs during personal time; i.e. taxi, bus, or Uber.