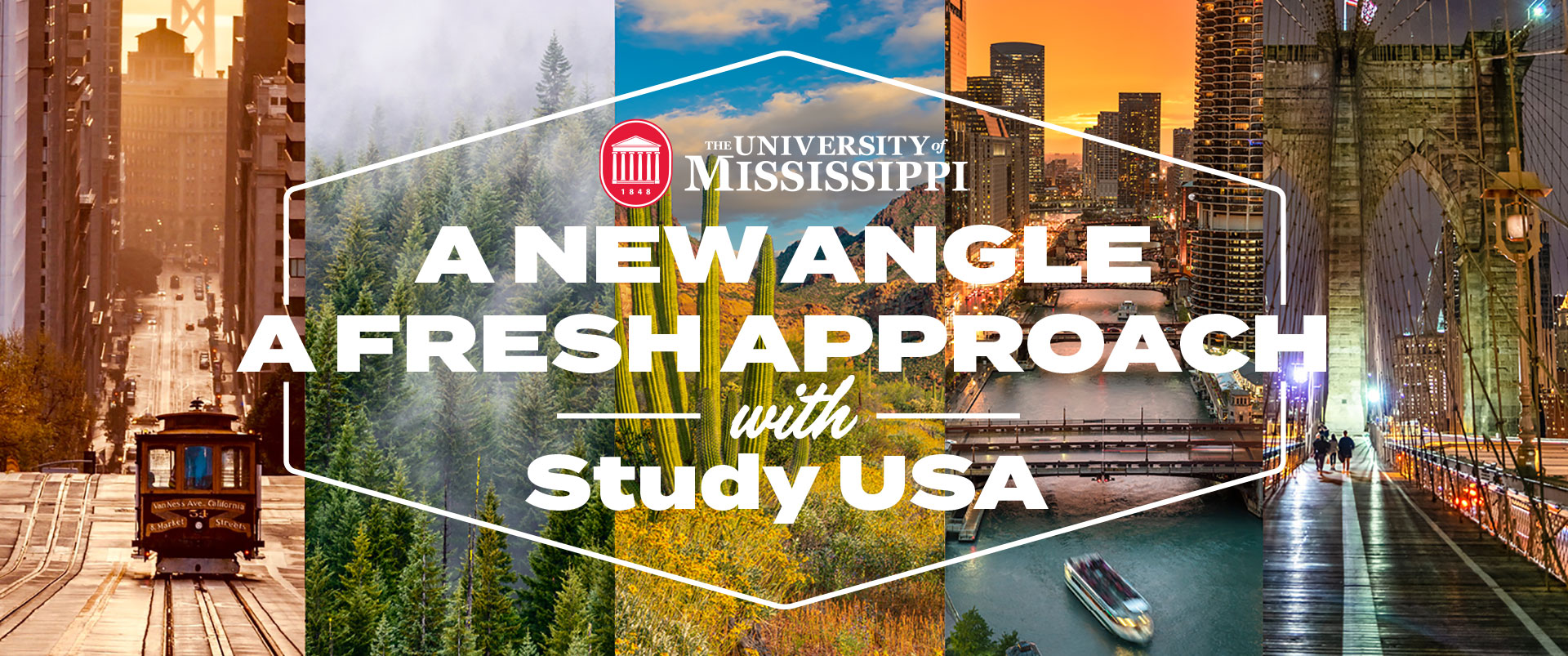 What is Study USA?
Study USA programs are short-term courses that combine domestic travel with the leadership of an inspirational University of Mississippi faculty member. Most programs last 2 weeks and offer 3 hours of credit. Courses predominantly run during Summer and Winter sessions but some also run as hybrid courses during the semester.
What makes Study USA programs unique is the ability to teach your course anywhere in the United States that elevates student learning. This could mean field work in the Arizona desert or meeting with technology companies in Silicon Valley. Whatever your area of interest, we can help you plan a program that will excite and inspire your students while providing you the opportunity to build your network and expand your research.
What assistance is provided?
The Study USA office is here to assist you in planning, marketing, and running a successful and insightful program. We'll help you craft a program that unites the academics and environment you select into a powerful experience for your students.
Once your department approves your proposal, we'll market your program on campus and online. We're also here to help with planning, including booking hotels, transportation, meals, and events/activities that round out your course.
When you're ready to leave we'll be on standby to help with any travel or programming hiccups and we'll also make sure student registration and financial aid is finalized. And our support doesn't stop when you get back. We'll also help with travel reimbursements, student evaluations, and grade submission.
How do I plan a program?
Program planning starts with your academic interests. If there is a topic in your field that you would like to explore, our office can help you mold a program around it. Professors often have a location, conference, or partner in mind when they initiate a proposal, but that's not required. We can also help you brainstorm what might fit best for your academic field and students in your major.
This is a collaborative process so we encourage also speaking directly with students to gauge their interest and talking with your chair and/or dean to evaluate their support. The Study USA office will work with you to finalize campus requirements and plan all travel and bookings, allowing you to focus on the academic aspect of the experience.