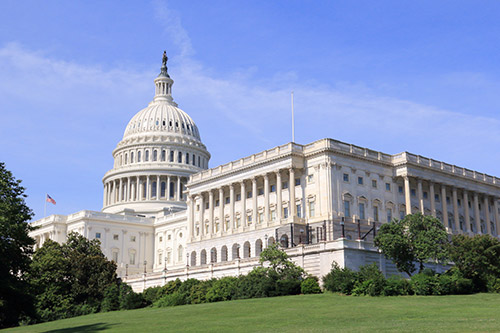 Washington, D.C.
Applied Politics
Dates: January 2-3 TBD in Oxford, MS; January 5-11 in Washington, DC

Credit Hours: 3
Instructor: Dr. Marvin King, Associate Professor of Political Science
Cost: $950 plus tuition
Application Deadline: November 8, 2019
Spend 5 days in the nation's capital learning about applied politics as it relates to political campaigns and elections
Visit partisan campaign offices, and meet with Democratic and Republican consultants and party operatives
Meet with interest groups, lobbying, and other public relations firms
Meet with elected officials
Itinerary subject to change. Please verify specific dates with instructor and confirm that the course has adequate enrollment to make before making travel arrangements.
Supported by the Haley Barbour Center for American Politics
Dates:
Students will meet in Oxford January 2nd and 3rd, 2020 and will then travel to Washington, DC on January 5th. Students will be in Washington, DC from January 7th through the 11th for class, and will return on January 11th. Instructor may have additional class meeting days in Oxford after returning from Washington, DC.
Location:
Students majoring in Political Science, PPL, Sociology, and Psychology may find this course of interest.
Course fee is $950. Included in the fee are housing, group ground transportation, and some group meals. Excluded from the cost are the Study USA application fee, tuition, travel expenses to/from Washington, and personal spending money.
Students are responsible for making their own travel arrangements to and from Washington, DC. Ground transportation in DC will be provided.