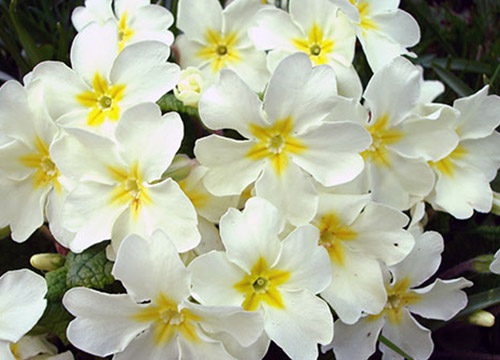 Oxford & Grand Bay, MS
Illustration and Plant Diversity
Dates: June 3-14, 2019
Credit Hours: 3 or 4
Instructor: Dr. Marjorie Holland, Professor of Biology and Janice Murray, Associate Dean of the College of Liberal Arts and Professor of Art
Cost: $450 plus tuition
Application Deadline: April 11, 2019
Spend two weeks learning about a wide variety of plant species.
Benefit from complimentary course work which will allow students in either ART or BISC to learn more from these courses being offered together.
Specifically, BISC students will learn to become more sophisticated observers and ART students will learn about important structural and physical traits of plants that can better inform their illustrations.
Will benefit from being located on a college campus that has won numerous awards for its ornamental plants, and at field stations that support upland and wetland species.
Will travel to the Gulf Coast and Moss Point, MS to spend three days at the Grand Bay National Estuarine Research Reserve, staying in visiting researcher housing while on site, and observing the unique habitat provided by the site.
Itinerary subject to change. Please verify specific dates with instructor and confirm that the course has adequate enrollment to make before making travel arrangements.
ART 363 will be of interest to Art majors and minors, Art History students, Integrated Marketing and Graphic Design students, FASTrack students and Grove Scholars.
Prerequisites for ART 363 are ART 262 or Instructor Permission.
ART 211 (or other Drawing 2 equivalent) is recommended.
BISC 342 will be of interest to Biology, Biochemistry, Pre-Pharmacy, and Biomedical Engineering Students.
Prerequisites for BISC 342 are BISC 160 and BISC 162.
The course fee is $450 plus tuition. Included in the course fee are accommodations while at the Grand Bay National Estuarine Research Reserve, select group meals, and site admission fees. Excluded from the course fee are the Study USA application fee, tuition, most meals, and personal spending money.
Group travel to and from Grand Bay National Estuarine Research Reserve will be provided. Daily travel in Oxford, MS, to and from the UM Field Station, will be on your own.
Visiting students wishing to stay in on campus housing during May Intersession will need to apply for summer housing through Student Housing. Information on May housing can be found here, https://studenthousing.olemiss.edu/summer-housing/. The cost of this housing would not be included in your Study USA course fee, but is very affordable at only $515 for a double occupancy room or $685 for a private room.
The Housing application cannot be completed until you have been admitted as a Visiting Student. Please contact the Study USA office, studyusa@olemiss.edu or 662-915-2748, if you have any questions about this process.
*Visiting Students interested in this class should contact the Study USA office as soon as possible to learn more about applying to be a visiting student at the University of Mississippi.