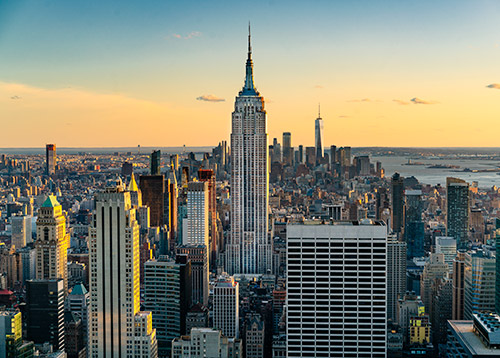 New York
New York Study Tour
Dates: On Campus: TBD; in New York: November 7-12, 2019
Credit Hours: 3
Instructor: Dr. Tanya Ruetzler, Associate Professor of Nutrition and Hospitality Management
Cost: $1,295
Application Deadline: August 30, 2019
Attend the 2019 HX Conference in New York City and discover the benefits of industry associations
Meet with hospitality industry leaders and network with hospitality students from all over the country
Experience the cuisine at two of New York's staple restaurants
Discuss groundbreaking trends in the industry with current industry professionals
Itinerary subject to change. Group travel is included in the course fee.
Dates:
Meeting dates and times are TBD in Oxford. Students will travel to New York between November 7-12. The instructor determines time and location for the Oxford meeting.
Location:
Students will participate in a pre-departure orientation on the Oxford campus. During the travel portion of the course, students will visit New York City.
This class is for Nutrition and Hospitality Management juniors and seniors. The course may also be of interest to Business, Marketing, or IMC majors. Any interested student may apply and be accepted with instructor approval.
Course fee is $1,295. Included in the course fee are airfare, group ground transportation to and from LaGuardia airport, housing, conference registration, and select group meals. Excluded from the cost are the Study USA application fee and personal spending money.
Airfare and group ground transportation is included in the Study USA fee.