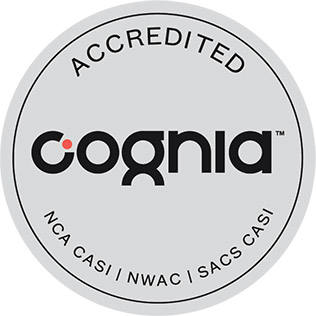 SACS CASI Accreditation
Southern Association of Colleges and Schools Council on Accreditation and School Improvement
Founded in 1895, SACS CASI provides nationally-recognized accreditation to over 13,000 schools and school systems throughout the United States and overseas. SACS CASI is an accreditation division of Cognia. Cognia is also the parent organization of the North Central Association Commission on Accreditation and School Improvement (NCA CASI) and the National Study of School Evaluation (NSSE). To earn accreditation, schools must meet SACS CASI's high standards, be evaluated by a team of professionals from outside the school, and implement a continuous process of school improvement.
To learn more about SACS CASI, visit their Web site at www.sacscasi.org.
---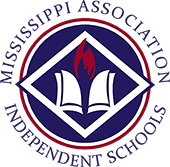 MAIS
The "independent schools" of the MAIS are open to the public and are supported voluntarily by families who use their services and by people who value their mission, their product, and their place in the community. Independent schools operate independently of taxpayer funding and exercise the freedom to pursue missions that they believe best serve their unique constituencies and support their values.
Since 1968, the MAIS has certified the educational integrity of its member schools, which have taken great pride in providing exceptional educational opportunities for children in Mississippi, Arkansas, and Louisiana. The MAIS network of 120 schools currently boasts an enrollment of over 40,000 students, and these schools academic achievements of students in member schools are at an all-time high with no sign of slowing down. MAIS schools placed 96% of their graduates in four year and community colleges, with an average ACT score several points higher than the national average of college-bound students.

---
NCAA Course Approval
UMHS core course curriculum has been approved by the NCAA. Elective courses are not approved by NCAA as they are not part of their college entrance requirements.