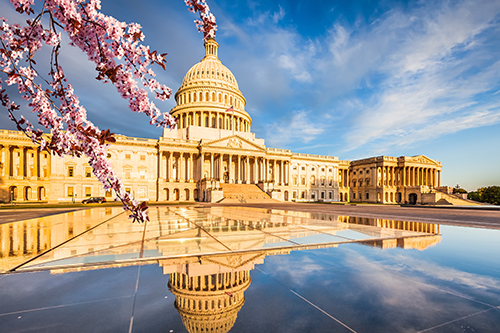 Washington, D.C.
Campaigns & Elections
Credit hours: 3
Instructor: Dr. Marvin King, Associate Professor of Political Science
Dates: On campus: May 14-18; On location: May 20-25, 2018 in Washington, D.C.
Cost: $875 plus tuition
Application Deadline: April 5, 2018
To Register
Click here to download registration forms.
Itinerary subject to change. Students should wait to make travel arrangements after confirming dates and times with instructor.
Students will:
Review steps required to conduct a modern campaign: fundraising, communications, press, policy, and partisan pressures.
Understand the evolution of modern political campaigns.
Visit partisan campaign offices.
Understand how Democratic and Republican consultants and party operatives see the campaign landscape in contrast to their rivals.
Design a campaign plan for a generic political candidate.
Location:
Students will spend 6 days in Washington, D.C.  Shared accommodations will be provided near Capitol Hill.  Students can explore the city during "free time" and visit notable Washington, DC sites like the National Mall and Memorial Parks and Smithsonian Museums.
Who should go?
This program is for political science students. PPL, IMC, Journalism, and English students might also be interested.
Dates:
Students will meet on the Oxford campus May 14-18 then spend May 20-25 in Washington, D.C. 
Travel:
Students will make their own travel arrangements to and from Washington, D.C. Shared accommodations will be provided at the Pod DC.
Costs:
Course fee is $875. Included in the course fee are housing and select group meals. Excluded from the cost are the Study USA application fee, tuition, airfare, and personal spending money.