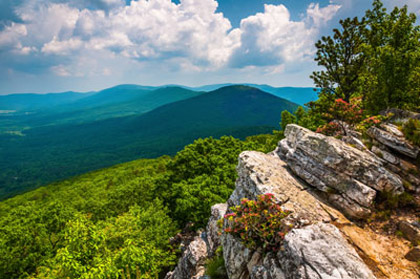 Lee County, Virginia
Archaeology Field School
Credit Hours: 3
Instructor: Maureen Meyers, Assistant Professor of Anthropology
Dates: May 27 – June 24, 2015
Cost: $585 plus tuition
Application deadline: April 6
Itinerary subject to change. Please verify specific dates with instructor and confirm that the course has adequate enrollment to make before making travel arrangements.

To Register
Click here to download registration forms.
Students will:
Study the fundamentals of archaeology field methodology, including research design, excavating methods, mapping, and basic artifact analysis
Excavate 14th Century native earthwork
Gain experience in preparation to become archaeological field technicians
Learn to work in a group setting outdoors
Location:
Students will first arrive on campus on May 27 and spend one day on the Oxford campus. Students should arrive in Lee County, Virginia on May 28 and return home on June 24. Students will stay on site at Karlan Mansion, a property of Cumberland National Park in Ewing, Virginia.
Who should go?
There are no pre-requisites for this course, however, students must be willing and able to work outside for long periods of time as well as work in group settings. Interested majors may include but are not limited to: Anthropology, History, Geology, and Southern Studies
Dates:
The program dates are May 27 – June 24, 2015.
Travel:
Students should plan to be on the Oxford campus by May 27 and should make their own travel arrangements to Lee County.  If travel by air, students should arrive to either Knoxville, Tennessee or Lexington, Kentucky, and arrange to rent a car to get to the site. 
Costs:
Program cost is $585 plus tuition. Included in the cost are housing, group ground transportation, and meals Mondays through Thursdays. Excluded from the cost are the Study USA application fee, tuition, travel expenses to/from Virginia, and personal spending money.