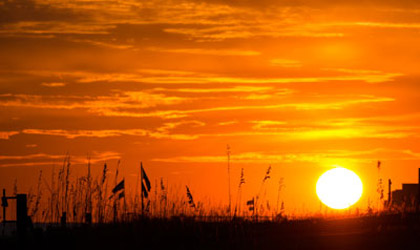 Point Clear, Alabama
College and Professional Sports Dietitian Association (CPSDA) Annual Meeting
Credit Hours: 3
Instructor: Melinda Valliant Ph.D, R.D., L.D., Associate Professor
Dates: May 15, 2015 (on campus) May 19-22, 2015 (on location)
Cost: $695 plus tuition
Application deadline: April 6
Itinerary subject to change. Please verify specific dates with instructor and confirm that the course has adequate enrollment to make before making travel arrangements.

To Register
Click here to download registration forms.
Students will:
Attend the College and Professional Sports Dietitian Association conference and discover the latest trends in sports nutrition
Engage and network with the country's top sports dietetics
Enjoy lively and informative culinary demonstrations
Learn to incorporate research principles of the dietetics profession into evidence-based practice
Location:
Students will first arrive on the Oxford campus on May 15th. They will depart for Point Clear, Alabama, on May 19th and will spend three nights in the conference hotel, staying there until May 22nd. Hotel accommodations will be provided the Grand Hotel Marriot Resort, Golf Club and Spa.
Who should go?
Students must be enrolled in the Nutrition and Food Services Graduate Program or have instructor approval.
Dates:
The program dates are May 15-22, 2015. Students will also meet prior to the trip, at a time and place to be determined by the instructor.
Travel:
Students should plan to be on campus by May 15th and will have the option to make their own travel arrangements to the conference, or ride in a University vehicle with the instructor.
Costs:
Program cost is $695 plus tuition. Included in the cost are housing and conference registration fees. Excluded from the cost are the Study USA application fee, tuition, airfare, meals, and personal spending money.