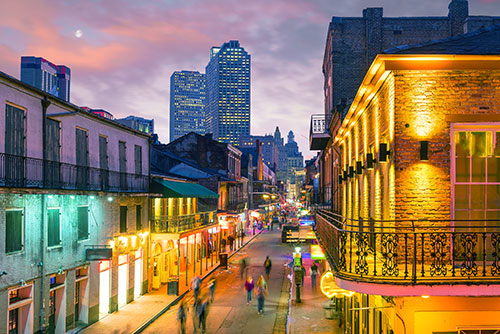 New Orleans, LA
Southern Literature and the Oral Tradition
Credit hours: 3
Instructors: Dr. Jaime Cantrell, Faculty Affiliate, Center for the Study of Southern Culture

Dates: June 10-15, 2018
Cost: $750 plus tuition
Application Deadline: May 4, 2018
To Register
Click here to download registration forms.
Itinerary subject to change. Please verify specific dates with instructor and confirm that the course has adequate enrollment to make before making travel arrangements.
Students will:
Location:
Who should go?
This interdisciplinary course may interest students in the Humanities and Social Sciences (particularly programs/departments including History, Sociology, Gender Studies, English, African American Studies, Journalism, Writing, and Education) as well as students enrolled in General Studies. Students in the following organizations may also be interested in this course: UM Pride Network, UM NAACP, RASA, Students Against Social Injustice, FEMISS, students affiliated with the Center for Inclusion & Cross Cultural Engagement and the McLean Institute.
Dates:
Virtual/remote class meetings on Google Hangouts, held June 8 and June 18. Hotel check in will be on June 10 after 3:00pm, class will start in the morning of June 11. Students will be free to check out of the hotel before noon on June 15.
Travel:
Students are responsible for making their own travel arrangements to and from New Orleans, LA. Ground Transportation and shared accommodations in New Orleans will be provided.
Costs:
Course fee is $750. Included in the fee are housing, group ground transportation, select group meals, and group tours.  Excluded from the cost are the Study USA application fee, tuition, travel expenses to/from New Orleans, most meals, and personal spending money.