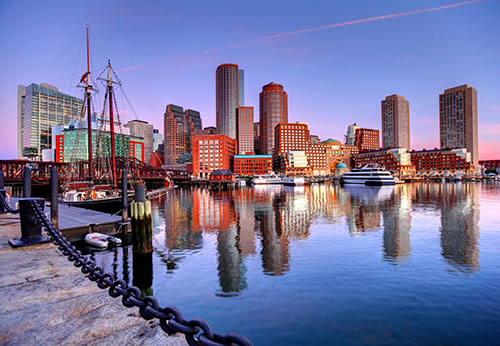 Boston, MA
ASHA Convention Course
Dates: On Campus: TBD; in Boston, MA: November 14-29, 2023
Credit Hours: 3
Instructors: Mr. Bradley Crowe, Co-Director Speech and Hearing Clinic and Clinical Instructor
Course Fee: $2150 plus tuition
Application Deadline: September 8, 2023
Attend the 2023 ASHA Convention in Boston, MA and enjoy the educational sessions, including some geared specifically for students.
Visit the Exhibit Hall to meet with exhibitors offering services and products that may help you in your future career.
Participate in social events geared toward students that will allow you to network and make connections with graduate programs and CSD professionals.
Gain knowledge and skills for entry into a post graduate program in speech pathology or audiology, or to supplement professional skills.
Gain cultural experiences at the convention and throughout Boston.
* Itinerary subject to change.
Student will meet September 9 and October 21 in Oxford. The instructor will determine the time and location for the Oxford meetings.
Students will travel to Boston, MA on November 5 and will return as a group on November 10.
Students Junior standing or above wanting to attend the American Speech-Language-Hearing Association annual convention. CSD, Education, and Psychology majors may be particularly interested.
Students will participate in a pre-departure orientation on the Oxford campus. During the travel portion of the course, students will attend the convention in Boston, MA.
Students' flights will be booked as a group to and from Boston, MA. Students will need to make their own way to and from Memphis International Airport at the start and end of the course. Shuttle in Boston will be provided between the hotel and the convention.
Study USA program fee is $2250. Included in the program fee are flight, housing, convention registration at the national NSSLHA membership rate*, and one group meal. Excluded from the cost are most meals and personal spending money.
*If students are not national NSSLHA members, an additional $265 will be charged to pay the non-member rate.
*Join NSSLHA? Click Here! to find out more about the benefits of joining NSSLHA.