Oxford and Lafayette Students Bring Home Top Prizes in Regional Science Fair
UM Hosts MSEF Region VII Lower Fair for area first-sixth graders to display research and projects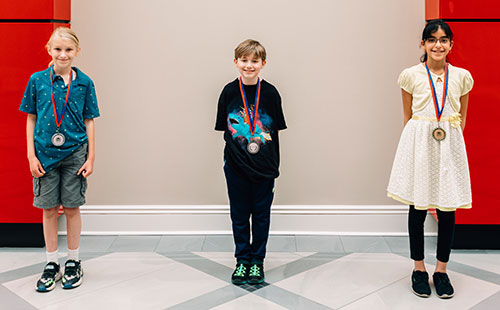 OXFORD, Miss. –In April, local students from Oxford and Lafayette elementary and middle schools competed among fellow budding scientists hailing from 13 North Mississippi counties during the Region VII Mississippi Science and Engineering Fair (MSEF) hosted by the University of Mississippi's Office of Pre-College Programs.
Students submitted videos of themselves with their projects and explained each part of their scientific process as part of this year's judging. Awards were announced on April 21 via a special video posted online and sent out to all participating schools.
Judges for the lower fair consisted of faculty members and research scientists at the University of Mississippi.
Read the rest of the story on the Ole Miss News page.