UM-Grenada Student Profile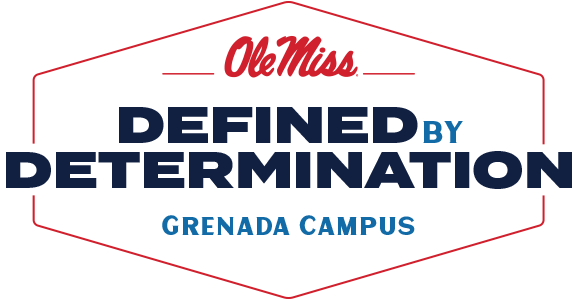 Latosha Whaley
---
Ole Miss-Grenada student works to better her future.
Whaley pursues degree while balancing work and family
GRENADA, Miss.— Latosha Whaley of Grenada believes in hard work. After graduating from Grenada High School in 2001 she began taking courses at Holmes Community College to pursue her career goals, worked up to two jobs at the same time, and did it all while caring for her family.
She worked at the ADP Factory and Advanced Auto Parts in Grenada. Years later she returned to Holmes to train as a phlebotomist. She has been raising her 19-year-old and 7-year-old twins throughout this time.
Whaley is currently completing her junior year at the University of Mississippi-Grenada campus where she is combining her interests to complete a Multi-Disciplinary Studies degree with minors in business, education, and psychology.
"I believe completing my bachelor's degree will open more career opportunities for better paying jobs and stability," Whaley said.
"I'm excited to accomplish something I've always wanted to do— complete my college degree."
As an employee at the University of Mississippi-Medical Center in Grenada, Whaley has been able to take advantage of the UM employee tuition discount for courses she enrolled in at the Ole Miss-Grenada campus.
"The employee tuition benefit made it affordable for me to attend UM-Grenada," Whaley said. "And being right next door to UMMC and just a few minutes from home has given me the flexibility I needed to maintain that delicate balance between school, work, and family."
"I have always enjoyed helping others and teaching them new skills," Whaley said. "My next step after completing my bachelor's degree is to obtain my master's degree in education and become a teacher or possibly an administrator.
Think Ole Miss-Grenada might be right for you? Speak to an advisor or apply today.