Employment and Volunteer Opportunities
with the Office of Pre-College Programs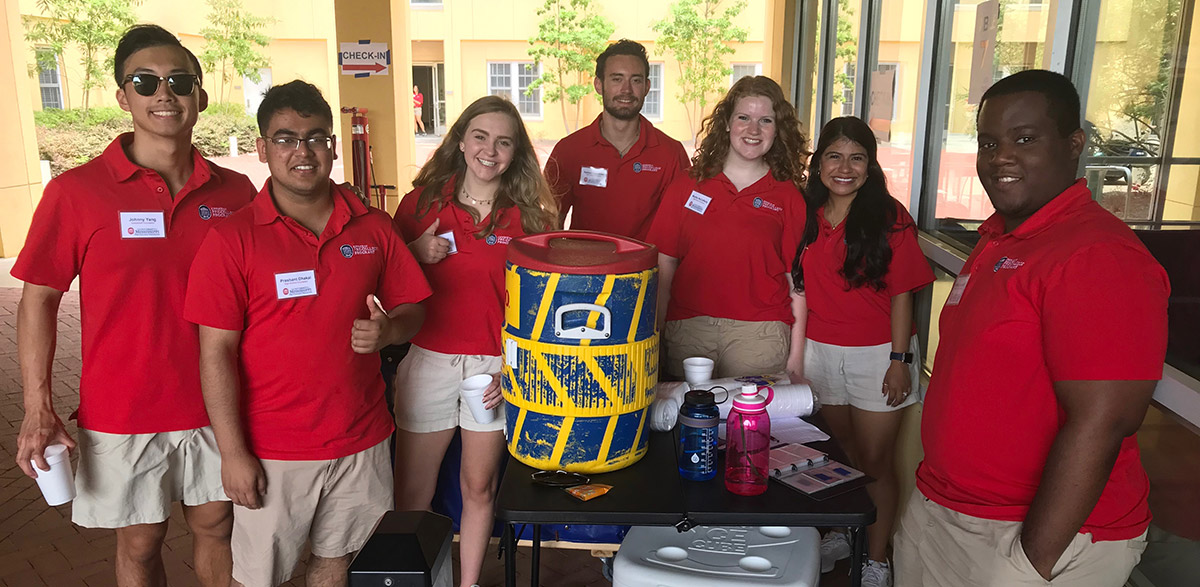 For Students
The Office of Pre-College Programs offers programs, events, and competitions that have been designed to challenge talented K-12 students to experience academic rigor and success at levels above what is expected of their age group.
Undergraduate and graduate students serve a critical role in carrying out our mission. Students hired to work for the Office of Pre-College Programs are part of an elite group of highly motivated individuals, determined to be great ambassadors for the University of Mississippi, who act as role models committed to ensuring the safety and well-being of young people visiting our campus. Pre-College student employees leave a positive impact on every student that participates in our programs.
Every position in our office provides training and skill development that will apply across a number of professions, setting our students up for success in future career endeavors.
Benefits to Joining the Pre-College Team
Develop leadership skills and take advantage of opportunities to utilize them in a fast-paced environment.
Develop effective communication skills, gain experience working as part of a team, and learn time management.
Impact young people's lives and futures
Examples of Work Performed
Interact, supervise, mentor, and guide young students
Provide logistical support for programs
Basic Eligibility
We are looking for students who:
Are full-time status at the University of Mississippi
Have a minimum 3.0 GPA
Have a proven record of good stewardship, self-initiative, dependability, and positive attitude demonstrated in their resume, application, and references

Have a respect for peers, teachers/faculty, and employers demonstrated by references