UM-Tupelo Student Profile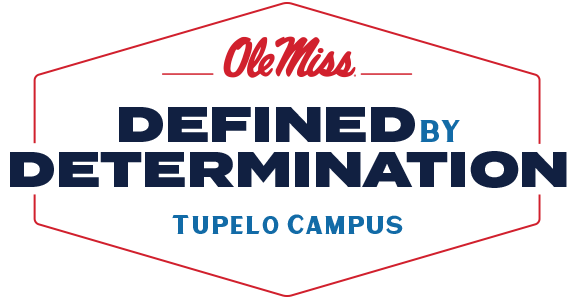 Tamekia White
---
UM-Tupelo Graduate Encourages Milam Students to Make Their Dreams Reality
Local school counselor inspires others to set goals and believe in themselves
PHOTO: Milam Elementary school counselor Tamekia White worked full-time, attended graduate school classes, and raised three daughters all while pursuing of one of her own career goals, becoming a principal.
Tupelo, Miss.— Tamekia White of Tupelo works hard to practice what she preaches in her life whether that is with her own three daughters, who are 11, 12, and 13, or with the sixth-grade students she guides as school counselor at Milam Elementary.
After graduating from the University of Mississippi in 1999 with a bachelor's degree in psychology and sociology, White began her journey into school counseling. 
"I enjoy helping people help themselves," White said. "I like helping people see the value in themselves, guiding them into their own strengths, and building on those strengths.
"At the same time, as a counselor we are also helping them understand their challenges and knowing when to ask for help."
White completed her master's degree in school counseling in 2003, but kept pushing herself to become the best leader she could for her students and school. She completed an educational specialist degree in counselor education and later earned her educational specialist degree in educational leadership from Ole Miss-Tupelo in 2018.
"I told my girls, 'mommy has a goal to become a principal and I need to go back to school to take courses in order to meet my goal'," White said.
"Whenever times got hard or I felt like I could not write another paper, I would think about what it meant to show my girls how to meet your goals, not give up, and go after what you want.
"I wanted them to see the process of setting a goal and getting through the steps to complete it." 
White is using her educational experiences to encourage her daughters in their own ability to follow their dreams and work hard to make them happen.
"There was a time when one of my daughters wanted to quit a sport team because she felt she wasn't getting the playing time she wanted, and I reminded her that I didn't quit on my goal even when I was tired or discouraged and neither should she."
White says that attending the Tupelo campus was one of the factors that helped her meet her goal of earning her graduate degree while still being able to care for her family.
"I was working full-time and raising a family so If I would have had to drive to Oxford or missed out on the support of the faculty and fellow students in my program, I might not have met my goal," White recalls.
"When I found out I could go to the Tupelo campus, I knew I didn't have to wait anymore. I could be a momma, I could be a career woman, and still continue my education."
Those local educational opportunities are something White says she also enjoys sharing with students at Milam School as the 11- and 12-year-olds are introduced throughout the year to college and career opportunities available to help them after they graduate.
"It's important to me to show our kids that there are so many opportunities for them to reach their academic and career goals, just like I did."
For more information on programs available for graduate educators offered on the University of Mississippi-Tupelo campus, and the half-tuition scholarship available to local teachers, visit the UM-Tupelo website.