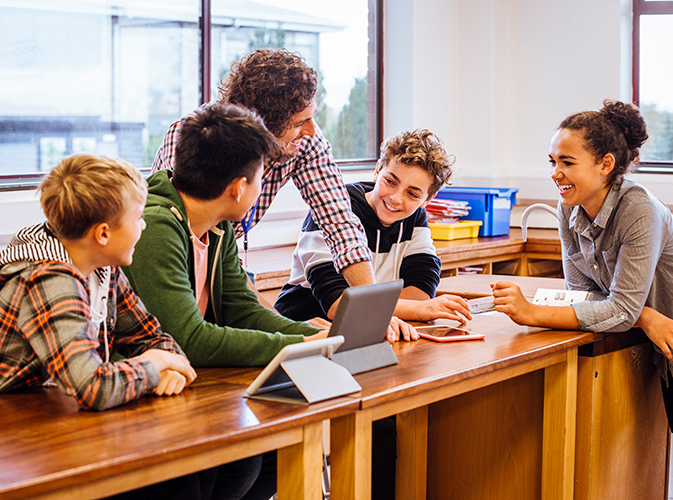 Project SCORE
Dates: June 6-10, 2022
Sponsoring Department(s): University of Mississippi School of Pharmacy and the National Institutes of Health
Registration Note: A code will be provided to students when they are invited to participate in the program. At that point, students can click the Registration button below and use their code to enter the registration platform.
Project SCORE (Student-Centered Outcomes Research Experience), an afterschool STEM program for high school students, offers a summer program for students who participated in Project SCORE during the previous school year. Participants in the summer program learn about careers and research in the health sciences through an on-campus program hosted by faculty and graduate students. Students explore research labs, interact with faculty and researchers, tour campus and learn how to apply to college. The week culminates with the students presenting their own research projects. 
Day of the Week
Morning Activities
8:00am – 12:00pm
Afternoon Activities
1:00pm – 4:30pm
Sunday
Move-In, Orientation
Monday
Tuesday
Wednesday
Thursday
Friday
Move-Out
Residential students will live in a residence hall on campus, supervised by live-in counselors. All counselors are undergraduate students trained in the supervision of minors and background-checked. Evening recreational activities may include use of the campus recreational center, board games, and trips to locations on campus or in town.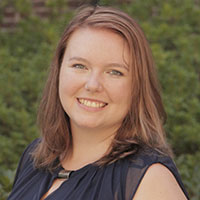 Dakota Robertson is a two-time alumna of the University of Mississippi, with a bachelor's degree in social work and a master's degree in higher education and student personnel. Dakota currently serves as the Assistant Director of Admissions and Records at Northwest Mississippi Community College. As a first generation student, Dakota has a passion for helping students explore their many career and college options and choose their next steps after high school.
Registration for a camp or program is a two-part process – the online registration form and additional documentation. Both parts must be submitted to our office before a student is confirmed for enrollment in the program.
Register Online
Step 1: Use the link above to go to the online registration portal.
Step 2: Select the appropriate options and click "Add Event to Cart."
Step 3: Review your Cart Information and click "Checkout."

Enter your email address and click "Continue Unregistered."
Select the appropriate payment method and follow the prompts to complete the payment transaction. If you have a discount/scholarship code, you can enter it on the right side of the page and click "Apply."

Step 4: Enter the Student's Information, Parent/Guardian, Emergency Contact, and additional information. Click "Submit." You will receive an emailed receipt and confirmation of registration. Please retain a copy of this receipt for your reference and tax purposes.
Submit Medical Form
The Office of Pre-College Programs requires all participating students to have medical paperwork and emergency contact information on file if a student is registered for an in-person program. This information is used in the event an accident or emergency occurs involving a student participant.
Step 1: Complete our Medical Form.
Step 2: The following documentation must also be sent to the Office of Pre-College Programs: Outreach and Continuing Education, Office of Pre-College Programs, The University of Mississippi, P.O. Box 1848, University, MS 38677-1848.

Copy of Insurance Card (front and back sides) or Waiver of Insurance Form (included in Medical Form)
Copy of a Parent/Guardian's Driver's License (front and back sides)
For security of the student and parent's information, our office does not recommend emailing or faxing medical documents.
Submit COVID Compliance Form
In accordance with University of Mississippi guidelines and policy regarding COVID-19 health and safety for on-campus summer programs, all residential, commuter, or day camp students are required to have a custodial parent/legal guardian review and complete the online COVID-19 Compliance, Liability Waiver, and Assumption of the Risk Addendum Form with the appropriate student and parent information.
Submit Agreement
The Office of Pre-College Programs has set guidelines and rules in place for the safety of the students participating in our camps and programs. Please review and complete the online Agreement Form with the appropriate student and parent information.
Cancellations and Refunds
Registrations may be cancelled up to two weeks prior to the selected session to receive an 80% refund. Refunds are not available if cancellation occurs less than two weeks prior to the selected session. Full refunds will be issued if the camp is cancelled due to low enrollment.
For additional information, please contact:
Address: Outreach and Continuing Education, Office of Pre-College Programs, The University of Mississippi, P.O. Box 1848, University, MS 38677-1848
Phone: (662) 915-7621
Fax: (662) 915-1535
Email: precollege@olemiss.edu