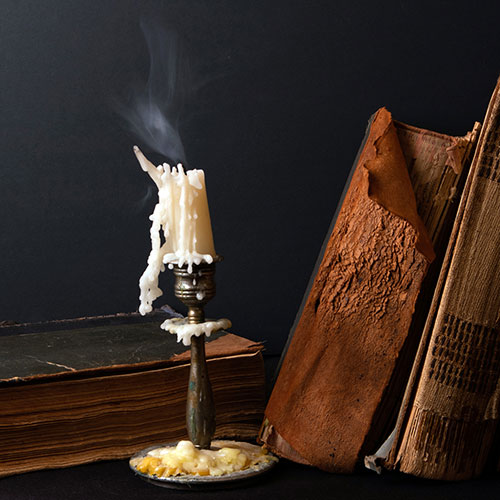 Here There Be Monsters: Gothic Literature
Dates: TBA
Grades: Rising 9th – 12th graders
Cost: $150
Format: Virtual
Registrations Due: TBA
Explore Gothic literature and the monsters who populate it from its beginnings in 18th century literature to now. See how "things that go bump in the night" have changed with time and with the different variations of the genre, including Southern Gothic literature. We'll look at the themes of terror vs. horror, the supernatural, and the struggle between good and evil. Take a journey through the dark but beautiful corners of literature to find out what thrills and drives us.
Brandi Pillow is an English teacher with experience at the middle school, high school, and community college levels. Her areas of focus include community building in the classroom as well as creative writing and American literature. She holds an MFA in Creative Writing from the Mississippi University for Women and is currently working on a short story collection.
Registration for a camp or program is a two-part process – the online registration form and additional documentation. Both parts must be submitted to our office before a student is confirmed for enrollment in the program.
Register Online
Step 1: Go to the online registration portal.
Step 2: Select the appropriate options and click "Add Event to Cart."
Step 3:
Review your Cart Information and click "Checkout."
Enter your email address and click "Continue Unregistered."
Select the appropriate payment method and follow the prompts to complete the payment transaction. If you have a discount/scholarship code, you can enter it on the right side of the page and click "Apply."
Step 4: Enter the Student's Information, Parent/Guardian, Emergency Contact, and additional information. Click "Submit." You will receive an emailed receipt and confirmation of registration. Please retain a copy of this receipt for your reference and tax purposes.
Submit Waiver
We value the safety and well-being of all our participating students in online environments. Please review and complete the online Waiver Form with the appropriate student and parent information to indicate consent to participation that includes the use of online applications and web resources.
Submit Agreement
The Office of Pre-College Programs has set guidelines and rules in place for the safety of the students participating in our camps and programs. Please review and complete the online Agreement Form with the appropriate student and parent information.
For additional information, please contact:
Address: Outreach and Continuing Education, Office of Pre-College Programs, The University of Mississippi, P.O. Box 1848, University, MS 38677-1848
Phone: (662) 915-7621
Fax: (662) 915-1535
Email: precollege@olemiss.edu