The Ole Miss MBA — Alumni Board
Flexible | Comprehensive | Challenging
Alumni Board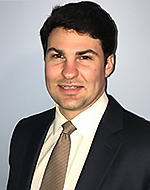 Steven Barr
Financial Advisor
UBS Financial Services
Atlanta, GA
steven.barr@ubs.com
What is the best career advice you have ever received? "It works if you do."
Steven joined UBS Financial Services in 2018. His main focus is educating clients through holistic financial planning. Steven specializes in delivering tailored financial planning solutions to clients in order to help them achieve their short term and long-term financial goals.
Steven holds the Series 7, Series 66, Life, Health, and Long-Term Care Insurance licenses. He has successfully completed his Certified Financial Planner (CFP®) examination, and has earned the Accredited Wealth Management Advisor (AWMA®) designation as well.
Steven is a graduate of the University of Mississippi where he earned his BBA in Management and his MBA with an emphasis in Finance. He is a golf enthusiast and expresses his love for the outdoors and education by sitting on the committee of several mission driven organizations.
---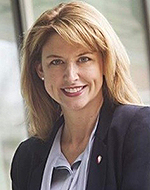 Allyson Best
Director
Office of Technology Commercialization
University of Mississippi, Oxford, MS
amilhous@olemiss.edu
First "childhood" job and lesson/s learned: "I worked for a florist and nursery where I learned valuable customer service skills and supply chain management considerations. Plus, I can still make a mean boutonnière."
Allyson Best currently serves as the Director for the Division of Technology Management in the Office of Research and Sponsored Programs at The University of Mississippi. She has been employed at Ole Miss for over 20 years and her work includes market analysis, intellectual property protection and business development for technologies out the university. She earned her B.S. in Marketing from Clemson University and her M.B.A. in Pharmaceutical Marketing and Management from The University of Mississippi.
Allyson and her husband, Brad Best (UM JD), live in Oxford with their two daughters, Aubrey & Lauren.
---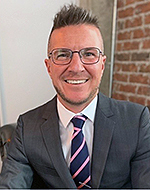 Brandon Blewett – Immediate Past President
Director
Riveron
Dallas, TX
brandon.blewett@riveron.com
Favorite vacation spot: "Beaver Creek, Colorado. I learned to ski at age 3 and Beaver Creek is my home mountain. I not only love the rush of skiing itself but also love being in the mountains in the midst of their grandeur. Seeing peaks and ranges makes you realize how small you are in comparison, and that often helps put the size of our problems and challenges into perspective."
Brandon, a Texas native, received undergraduate degrees in marketing and English from Southern Methodist University in Dallas. He holds a Juris Doctorate from the University of South Carolina and completed his MBA at the University of Mississippi in 2010. He worked as a legal analyst for Baker Botts LLP in Houston; practiced mergers & acquisitions tax and strategy consulting at KPMG LLP in Atlanta, worked in mergers & acquisitions delivering deal value at PwC, and served as Director of Corporate Development, Strategy, and Mergers & Acquisitions at Select Interior Concepts.
Brandon is now a Director for Riveron where he leads funds and portfolio companies through all stages of transaction lifecycles. He is an active mentor for students in the Ole Miss MBA program; remains active in both SMU and Ole Miss Atlanta Leadership Councils and serves on various committees and volunteer boards at Peachtree Road United Methodist Church. He maintains membership with the 43 Society at the George W. Bush Presidential Foundation and the Future Business Leaders of America.
Brandon received the 2019 MBA Outstanding Young Alumnus award.
---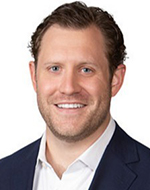 George Bordelon
Director
Riveron
Dallas, TX
George.bordelon@riveron.com
Favorite Vacation Spot: "Hard to pick just one. Most recent vacations included Hawaii for a Honeymoon and Paris for a Babymoon."
As a Director in Riveron's Transactions Services practice, George leads buy-side and sell-side financial due diligence projects. George's ten years of client service include experience in accounting and financial leadership roles across public accounting and financial and operations due diligence. Prior to Riveron, George worked in transaction services in audit at PricewaterhouseCoopers.
In addition to working in transaction services, George also serves on the Dallas County Board for Big Brothers Big Sisters Lone Star, where he assists in fundraising, recruiting, and awareness efforts.
George is a native of Hattiesburg, MS. He has a Master of Accountancy from the University of Mississippi and earned dual Bachelor of Business degrees in Managerial Finance and Economics from the University of Mississippi. He has his CPA and is licensed in Texas.
George and his wife, McKenzie, are expecting their first child, Margot, in May of 2023.
---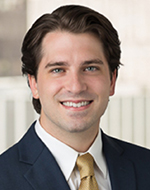 Cameron Coleman
Vice President - Commercial Real Estate
Sound Point Capital Management
New York, NY
cameroncoleman115@gmail.com
Best Career Advice: "Always be open to a career opportunity, even if it means stepping outside of your comfort zone."
Cameron Coleman joined Sound Point Capital Management in 2021 and is currently an Associate on the Commercial Real Estate investment team. Prior to joining Sound Point, Cameron was a Commercial Real Estate Portfolio Manager at BBVA USA. Prior to that, Cameron spent 5 years at Trustmark National Bank in their Commercial Real Estate division.
Cameron is a native of Clinton, MS. He earned a B.S. in Finance from Mississippi College and an M.B.A. from the University of Mississippi. Cameron has been a proud member of the Ole Miss MBA Board since 2021.
Cameron and his wife, Kristina, currently reside in New York City, NY.
---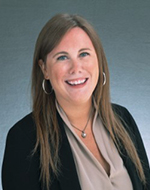 Morgan Cox
Insurance Project Manager
FBB Insurance
Jackson, Mississippi
mcox@fbbins.com
Best career advice: "Never be afraid of trying something new, even if it's outside of your comfort zone. You never know where it could lead."
Morgan Cox graduated from Ole Miss in 2013 with a Bachelors in Business Administration and a Masters of Business Administration in 2014. Upon graduation she moved to Nashville, TN where she was an Account Manager working with Security Holdings LLC, and Wilson Bank and Trust. In 2015, Morgan accepted a position with FBB Insurance as an Insurance Development Associate located in Jackson, MS.
Morgan has held various positions within her 7 years at FBB Insurance including Agency Automation and Workflow Administrator, Insurance Technology Strategy Coordinator and currently serves as Insurance Project Manager, focusing on utilization of technology as well as overseeing the Agency's Intern and Development Training Program.
Morgan is Co-Chair of the Professional Development Committee and has been an active volunteer over the last 8 years dedicating time to give back to the Ole Miss MBA program that left such an impact on her. She resides in Ridgeland, MS with her German Shorthaired Pointer, Moose.
---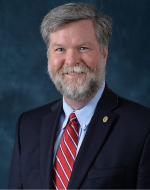 Dean Ken Cyree
Dean, School of Business Administration
University of Mississippi
Oxford, MS
kcyree@bus.olemiss.edu
Favorite Motivational Quote: "…Play it as it lies", Bobby Jones
Dr. Ken Cyree is Dean, the Frank R. Day/Mississippi Bankers Association chair of banking, and professor of finance at the University of Mississippi School of Business Administration. Dean Cyree received his doctorate and MBA from the University of Tennessee. He is the director of the Mississippi School of Banking and a faculty member at the graduate school of banking at LSU. He is also a board member of the Mississippi Young Bankers Association.
Cyree worked in industry as a credit manager in the textile industry for many years before entering academia. His interests are in banking, financial markets, interest rates and regulation.
In 2007, Dean Cyree was awarded the Outstanding Teacher of the Year and in 2014, he was named the Outstanding Senior Researcher for the University of Mississippi School of Business Administration.
As Dean, Cyree has focused the strategic direction of the school on high-quality scholarship, demonstrated by publishing in highly-ranked journals, as well as high-quality, relevant and rigorous teaching.
---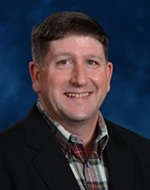 Dr. Walter Davis
Professor of Management, Faculty Director of MBA Programs
University of Mississippi
Oxford, MS
wdavis@bus.olemiss.edu
Favorite Vacation Spot: New Mexico / Colorado
Walter D. Davis is Professor of Management, Faculty Director of MBA Programs, and Wm. W. Gresham Entrepreneurial Professor at The University of Mississippi. He earned his Ph.D. in Management from The Georgia Institute of Technology. He teaches MBA and Professional MBA courses in organizational behavior, doctoral courses in human resource management, and undergraduate courses in entrepreneurial leadership, strategic management, and advanced human resource management.
Dr. Davis conducts research focusing on entrepreneurial learning, innovative employee work behavior, goal orientation, and corporate social responsibility. His research has been funded by the U.S. Army Research Institute and the Office of Naval Research and has been published in leading academic journals.
Dr. Davis received the School of Business Outstanding Publication of the Year award in 2020 and the Outstanding Campus MBA Professor award in 2021.
---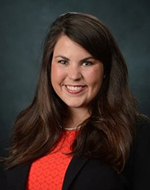 Jessica Dyer
Sr. Liaison, Direct Marketing
ALSAC
St. Jude Children's Research
Memphis, TN
Jessica.Dyer@alsac.stjude.org
---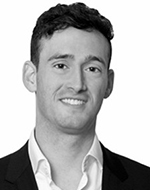 Matthew Eichenblatt
Vice President Investment Banking
D.A. Davidson Companies
Los Angeles, CA
Favorite Book: "Can't Hurt Me" by David Goggins
Matthew Eichenblatt is a Vice President in the Technology Investment Banking Practice at D.A. Davidson covering TMT and Financial Sponsors clients across a wide range of sub-industry verticals. Matthew has experience across a variety of products, including sell-side and buy-side M&A, IPOs, JVs, and private debt placements totaling deal values over $30B+.
A JD/MBA, Matthew graduated from the University of Mississippi in 2015 and holds a BA from the University of Alabama. He has been a member of the MBA Alumni Board since 2018 and enjoys working with faculty and staff to continue to grow the platform for current and future students.
---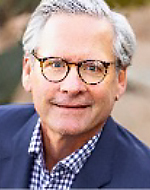 Hundley Elliott
Partner
Wilson Perumal & Company
Dallas, TX
helliotte@wilsonperumal.com
What is the best career advice you have ever received? "Don't settle in…challenge yourself with demanding and stimulating career choices to find fulfillment."
Hundley is a Partner with Wilson Perumal & Company, a leading strategy consulting firm. His focus is helping clients align their growth and operating strategies in an ever more complex business environment. He has significant experience helping corporations, private equity firms, and federal government agencies.
Hundley is co-author of Building High Performance Government: A Leader's Guide to Creating Speed, Agility, and Efficiency (McGraw-Hill). His teams have regularly been recognized for helping clients achieve outstanding performance, including having received the Us Navy's Stanley Arthur Logistics Award for successfully developing and implementing a product ramp-up strategy to rapidly field 12,000 MRAP vehicles.
In addition to his work for WP&C, Hundley serves on the Advisory Board for the Ole Miss MBA program. Prior to joining WP&C, Hundley served as interim CEO of a private equity-owned footwear brand, was a Senior Partner in Accenture's Strategy Practice, and a Partner with George Group Consulting.
Hundley worked with the firm's founders at George Group Consulting and later joined the WP&C team in 2019. He has an MBA from Indiana University's Kelley School of Business and a BS Marketing from Ole Miss. Hundley resides in Atlanta.
---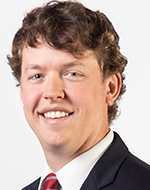 Ryan Geary
Associate Vice President - Investments
Meadowbrook Wealth Advisors of Raymond James
Jackson, Mississippi
ryan.geary@raymondjames.com
What is your favorite self-help/inspirational book or author? "Kevin Elko- I listen to his Monday morning cup of inspiration every week."
Ryan graduated from Ole Miss in 2011 with a Bachelors in Accounting. Rather than going into the accounting world, Ryan worked on the basketball staff at Louisiana Tech for two seasons. After leaving his coaching role, Ryan began work in commercial real estate in Birmingham, Alabama.
While working full time, Ryan enrolled in the online MBA program. Upon completing his MBA in 2017, Ryan and his family moved to Jackson, and he began work with Meadowbrook Wealth Advisors. Ryan has been a member of the MBA board since 2020 and has served on the Professional Development Days committee.
Ryan is married to Ole Miss alumna, Morgan Geary. They have two children, Ellie and Campbell.
---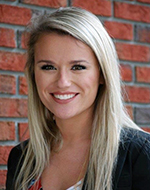 Hannah Herring
Financial Advisor
FedEx Express
Memphis, TN
hannah.herring@fedex.com
Who is your favorite Author? John Grisham
Hannah Herring graduated from Ole Miss in 2018 with a Masters of Business Administration after earning a Bachelors in Business Administration in Finance and in Marketing from Valdosta State University in 2016. Following graduation, Hannah launched her career with FedEx Express as a Financial Analyst in Memphis.
Hannah has supported a variety of functions in Financial Planning and Analysis in her five years at FedEx, earning several promotions during that time. Hannah now serves as a Financial Advisor with a dedicated focus on healthcare logistics. She works closely with Sales, Marketing, and Operations teams with a shared goal of increasing market share in transportation and value-added services of Global Clinical Trials, Pharmaceuticals, and Medical Devices.
Hannah comes from a large family based in South Georgia. She enjoys time spent with her Golden Retriever, Duke, and exercising her "green thumb", tending to her 75+ house plants.
---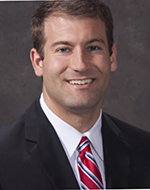 Patrick Kieffer
Programs Office Chief
US Army Engineer Research and Development Center
Clinton, MS
patrick.m.kieffer@usace.army.mil
Patrick joined the US Army Engineer Research and Development Center (ERDC) in 2009 as a Research Mechanical Engineer in the Survivability Engineering Branch of the Geotechnical and Structure Laboratory. In 2017 he joined the Military Engineering Office of Technical Directors as an Associate Technical Director. In July of 2018 he was selected as the Chief of the ERDC Programs Office. Prior to joining ERDC, he began working for FMC Technologies as a Design Engineer in Tupelo, Mississippi in 2008.
Mr. Kieffer has conducted research for multiple projects supporting the warfighter through researching and understanding weapons effects and developing and improving survivability solutions. Specifically, this work has involved developing solutions to mitigate terminal effects of mortars, Improvised Explosives Devices, small arms, and large blast and penetrating weapons. Mr. Kieffer graduated summa cum laude with a bachelor's degree in mechanical engineering from the University of Mississippi in 2007 while also fulfilling all of the requirements to become a graduate of the Sally M. Barksdale Honors College. He also received a master's degree in business administration from the University of Mississippi in 2008.
He is a member of the professional societies the American Society of Mechanical Engineers and the Society of American Military Engineers. He serves on the Advisory Board of the University of Mississippi MBA Program and previously served as the Professional Development Committee Chair and the President. He is a certified Project Management Professional, has published numerous technical reports and is a registered Engineer Intern in the state of Mississippi.
---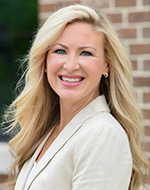 Julianna Kirkland
Manager, Talent Acquisition
MorganFranklin Consulting
Collierville, TN
julianna.kirkland@morganfranklinconsulting.com
What is the best career advice you have ever received? "Stay coachable and electable. Don't be afraid to venture outside of your comfort zone!"
Julianna is a double graduate of the University of Mississippi, holding both Bachelor's (2007) and Master's (2009) degrees in Accountancy. Originally from Houston, TX, Julianna moved to the Memphis area in 2016 and took a position in Finance & Accounting recruiting with Vaco. After 5 years in Recruiting and Operational Leadership, Julianna moved to Vaco's subsidiary, MorganFranklin Consulting, to serve on the Talent Acquisition team.
At MorganFranklin, she partners with leaders and hiring teams across the business to understand their hiring needs and help them to source, screen and secure the talent their teams need to be successful. Julianna draws on her more than 13 years of experience in corporate accounting, FP&A, and staffing to provide exceptional service to both hiring managers and candidates.
Outside of her career, Julianna spends her time being wife to Russ (also an alum) and mom to Katherine and Anna Frances (future alums). She is also an avid runner with two half marathons under her belt and has volunteered with Junior Auxiliary and TN Promise.
---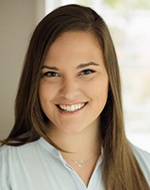 Elizabeth Kyle
Associate Director
The Goodway Group
Bentonville, AR
What is your favorite self-help/inspirational book or author? Malcolm Gladwell
Elizabeth Kyle is an Associate Director of Client Experience at The Goodway Group. Elizabeth has over 10 years of sales, marketing and account management experience. She began her career with Walmart Corporate Marketing working on media strategy, store grand opening execution, media effectiveness analysis, and paid search.
Elizabeth joined Goodway from The Clorox Company where she held roles supporting the Walmart Team in sales, eCommerce strategy, shopper marketing, and category management. She earned her B.S. in Finance from the University of Arkansas and her M.B.A. from The University of Mississippi.
Elizabeth enjoys volunteering in her community and participating in outdoor recreational activities in Bentonville, AR.
---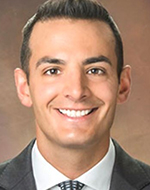 Joey Mack, President Elect
Service Line Director
UCSF Benioff Children's Hospital
San Francisco, CA
 josephmichaelmack@gmail.com
Joey Mack graduated from Rutgers University with a bachelor's degree in Political Science and a master's degree in Public Policy and Administration. He also attended Temple University, obtaining an MBA and Master of Science in Entrepreneurship and Innovation Management. 
Joey began his career in government, serving as a Legislative Aide and then as Director in a New Jersey State Assembly's Office, later transitioning to working for the United States Department of Labor - Employee Benefits Security Administration. Joey ultimately landed in healthcare, mainly in strategy and operations for healthcare systems such as Children's Hospital of Philadelphia, NYU Langone Health, and Penn Medicine.  He is currently the Service Line Director for the Children's Cancer, Blood Disorders, and Cellular Therapies Service Line at UCSF Benioff Children's Hospitals.
Joey has been on the MBA Board for ten years.
---

Tammie McCullough
Director, Human Resources
Trustmark National Bank
Jackson, MS
Tammie_McCullough@trustmark.com
---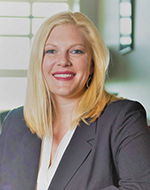 Ashley McGee
MBA Director of Administration
University of Mississippi
Oxford, MS
Email: amcgee@bus.olemiss.edu
First "childhood" job and lesson/s learned: "One of my first jobs was very entertaining as I was a seating usher for Riverkings hockey games where I learned that green bow ties are not flattering on me, and people will knock you over for a free t shirt."
Ashley McGee is the Director of MBA Administration and has nearly seventeen years of experience in higher education. She is a proud product of the University as she received her Bachelors of Business Administration in Marketing Communications from the University of Mississippi in 2004 and a Master's in Higher Education in 2010.
She has served on numerous search and scholarship committees and enjoys engaging with campus and community partners. She is the founder of Women in Leadership Graduate Student Organization. She has been a nominee for the Student Frist Award and a nominee for the Daniel W. Jones Team Award. Her areas of interest include service learning, career preparation, and student retention. Ashley also is an adjunct instructor for Business Communications to undergraduate students.
Ashley and her husband, JP, have a young daughter, Isabella, and two dogs — a poodle and a bulldog who believes he is a Rebel.
---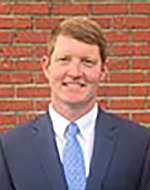 Mac Monteith
Principal
Monteith Construction, LLC. 
Oxford, MS
Principal of Monteith Construction, LLC and a variety of property development entities, Mac has worked in every facet of commercial and residential real estate development; including land development, building construction, brokerage, and management.
Mac received his undergraduate degree from the University of Mississippi in Liberal Arts in 2000. After a year of working in the commercial construction business in Austin, Texas, he returned to Oxford to complete his MBA in 2002. Following graduation, he began working for White Construction Company as a project manager on the Ole Miss Football Indoor Practice Facility. In 2006, he started his first development company catering to commercial and retail clients. Those operations have expanded in scope and geography to include acquisitions, residential development, homebuilding, and commercial construction.
Mac and his wife Elizabeth live in Oxford with their three children.
---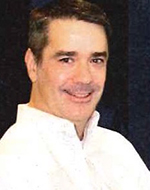 Charles (Charlie) Moutoux
Sr. IT Manager, Sourcing & Supply Chain
Sylvamo
Memphis, TN
charles.moutoux@sylvamo.com
First "childhood" job and lesson/s learned: "Growing up on a small farm, I learned the value of hard work early in life. There is no substitute for hard work. In business, you can't rely on working smarter. You have to work harder and smarter in order to be successful."
Charles (Charlie) Moutoux is currently the Senior IT Manager for Sourcing and Supply Chain at Sylvamo. His approach to leadership is driven by a strong desire to develop and grow others and a passion to achieve success through the success of his team. Charlie obtained a Bachelor of Science in Mechanical Engineering from the University of Virginia, and a Masters of Business Administration from the University of Mississippi.
Since graduating from the Ole Miss MBA Program, Mr. Moutoux has spent over 20 years in various IT leadership roles with International Paper and Sylvamo.
Outside work, Mr. Moutoux enjoys spending time with his wife and two children, enjoying the outdoors, and attending Ole Miss football games.
---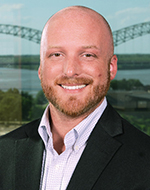 Andrew Nail – Current President
Director, HR Information Systems & Business Intelligence
AutoZone, Inc.
Memphis, TN
Andrew.Nail@autozone.com
What is the best career advice you have ever received? "Become comfortable with the uncomfortable; volunteer for projects outside your core strengths to grow beyond what you thought you could achieve."
Andrew Nail graduated from Ole Miss in 2009 with a Bachelor in Business Administration and a Master of Business Administration in 2011. Upon graduation, Andrew began his career with AutoZone, Inc. in Memphis, Tennessee. Andrew has held several positions during his tenure at AutoZone across the Finance and Accounting, Information Technology, Commercial, and Merchandising business units. He currently serves as Director, Human Resource Information Systems (HRIS) and Business Intelligence where he leads a multinational team on HR systems configuration, support, and data analytics.
A long-standing board member, Andrew is the current MBA Advisory Board President. Since joining the board, Andrew helped create the Professional Development program and has served as chairman for both Professional Development and Mentoring efforts. He also received the Outstanding Young MBA Alumnus award in 2016 and was a member of the Ole Miss Career Center Employer Advisory Board (2016-2019).
Andrew is a native of Grenada, Mississippi, and currently resides in Memphis, Tennessee.
---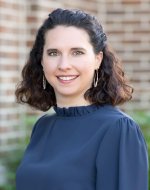 Sydney Naylor
Director of Staffing
Vaco
Memphis, TN
snaylor@vaco.com
Favorite Vacation Spot: "Put me anywhere with a view of any kind of water, and I'm in my happy place. Mountains or the beach you ask? Beach all day!"
Sydney graduated with her Bachelor of Business Administration and Bachelor of Arts from Mississippi State University. She went on to receive her MBA from Ole Miss. Sydney started her career in Marketing Strategy and Event Coordination before finding a passion in Talent Acquisition. Sydney is currently the Division Director of Staffing at Vaco Memphis, a global recruiting agency, assisting clients in the Memphis area find high-quality IT, HR, Supply Chain, Marketing/Communications, Administrative, Accounting/Finance, Operations and Customer Service talent for their organizations.
She has a passion for helping people find their next job opportunity and working with managers to figure out individual talent solutions to fit their needs. She finds working with the Ole Miss MBA students to be extremely rewarding and loves sharing interviewing and hiring tips to assist them in landing a job after graduation.
---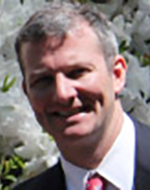 Mickey Paduda
Managerial Consultant
Paduda, Inc.
Jackson, MS
mickeypaduda@paduda.com
Favorite Vacation Spot: "Beaver Creek, Colorado, where I enjoy snow skiing, fly fishing and hanging out by a fire with my family."
Mickey Paduda earned his undergraduate degree from Millsaps and graduated from the Ole Miss MBA program in 2001. Upon graduation, he began his consulting career at Arthur Andersen Business Consulting within the Oracle Financials practice. He continued his early career at KPMG Consulting/BearingPoint until going independent in 2004 at which time he began Paduda, Inc.
For the past fourteen years, Mickey has been part of the Defense Agencies Initiative (DAI) which is a critical Department of Defense (DoD) effort to transform the budget, finance, and accounting operations of 24 DoD agencies and the United States Marine Corps. He is currently Procure-to-Pay lead on DAI which is one of the largest implementations of Oracle Financials.
Mickey lives in Madison, MS, with his wife, Kim, and their 3 children: Georgia, Mack, and Elis.
---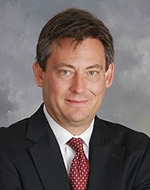 James Robbins
Managing Director Southeast Industrial Products
Accenture
Cumming, GA
james.a.robbins@accenture.com
James is Managing Director at Accenture, North America's Automotive Leader, with experience across many global companies. He is based in Atlanta and has worked with manufacturing and distribution companies on many different types of initiatives. His focuses are with supply chain improvement programs and ERP systems implementation.
James is active in the local community and has served as a board member of Big Brothers Big Sisters of Metro Atlanta. He is also a board member for the National Association of Manufacturers. In addition to P and L responsibility for North American Auto, he is responsible for setting the strategic growth strategy for the practice, developing inorganic growth strategy, and coordinating market development and outreach activities.
He received his undergraduate and master's degrees from the University of Mississippi.
---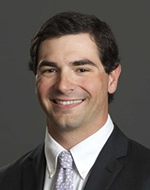 David Ruben
Senior Lease Manager
Olymbec
Memphis, Tennessee
druben@olymbec.com
---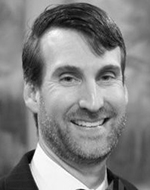 R. Scott Taylor – Alumni Emeritus
Director, Commercial Analysis and Fleet
AutoZone, Inc.
Memphis, TN
r.scott.taylor@gmail.com
What is your favorite self-help/inspirational book? The Bible
R. Scott Taylor graduated cum laude from Ole Miss in 1997 with a Bachelors in Business Administration and a Masters of Business Administration in 1999. Upon graduation Scott began his career with Ernst & Young LLP as a Financial Consultant in Memphis. A year later he accepted a position as a Financial Analyst with AutoZone, Inc. also in Memphis.
Scott has held a variety of positions during his 20+ year career at AutoZone including Controller, Commercial; Controller, Supply Chain; Controller, Human Resources and Loss Prevention. He currently serves as Director of Commercial Analytics and Fleet where he leads a team on data analytics and sales force management technology.
Scott is a charter member and past President of the MBA Board of Directors. During his time on the Board he initiated the fundraising efforts to endow the Zach McClendon MBA Assistantship and helped create the Professional Development series of seminars.
Scott is a native of Vancleave, Mississippi, located on the Gulf Coast. He is married to an Ole Miss alumna, Jennifer Poissot of Covington, Louisiana. They live in Olive Branch, Mississippi.
---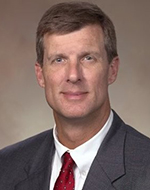 Breck Tyler
Executive Vice President, Trustmark Mortgage Services
Jackson, MS
btyler@trustmark.com
Favorite Motivational Quote: Several people claim the quote including my father but think it goes way back in time… "Let's Win Something Today."
Breck is President of Trustmark Mortgage Services, a division of Trustmark National Bank in Jackson, Mississippi. He has over 40 years in the mortgage industry with 33 years served at Trustmark. His mortgage team provides mortgage services within the bank's footprint, in addition to third party lending relationships throughout the Southeast. The mortgage division's servicing portfolio exceeds $10 Billion and annual mortgage production is approximately $2.3B.
Breck holds an MBA and a BBA from Ole Miss. He is a current member of Mississippi Mortgage Bankers Association and the Fannie Mae Customer Advisory Group.  He is also a member of the Home Builders Association of Jackson, MS and the National Mortgage Bankers Association.
Breck and his wife, Denise, live in Oxford, Mississippi. They have three children. Their two daughters, Whitney and Perryn, received undergraduate degrees from Ole Miss and their son, Reed, received his undergraduate degree from Arkansas State University.
---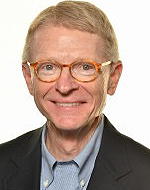 Charles Vianey – Alumni Emeritus
Managing Principal of Professional Services and Systems Engineering
Mainline Information Systems
Birmingham, AL
charles.vianey@gmail.com
What is your favorite self-help/inspirational book or author? David McCullough
Charles Vianey is the Managing Principal of Professional Services and Systems Engineering at Mainline Information Systems, a privately held company providing information technology solutions to clients across the U.S. Vianey joined Mainline after spending 30 years with the IBM Corporation where he had a variety of sales, marketing, and consulting roles. While in IBM Global Business Services, he was responsible for selling and delivering general business and supply chain consulting, and systems integration services to clients across a variety of industries.
He received his B.S. from Mississippi College in 1979 and M.B.A. from the University of Mississippi in 1980. During his time on the Board, he spearheaded the M.B.A. mentoring program and served as President. Board members recognized Vianey's dedication to the Board and to MBA students' success, recognizing him as the Board's first Alumni Emeritus in 2014.
Charles is married to Janie and they live in Birmingham, Alabama where he is an active member of the community. They are the parents of two adult children.
---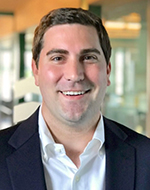 Michael Zei
Co-Founder, COO
TenantBase
Nashville, TN
mike@tenantbase.com
Favorite Vacation Spot: Rosemary Beach, Florida
Mike is Co-Founder and Chief Operating Officer of TenantBase, a technology-enabled commercial real estate platform founded in 2014. Mike has led all operations and marketing efforts for the company since inception. TenantBase operates with a nationwide presence helping businesses find and lease space more effectively and commercial real estate brokers win more deals.
Mike received his Bachelors degree in Risk Management and Insurance in 2008 and his MBA in 2009, both from the University of Mississippi. Following his education, Mike pursued a career in commercial real estate in Chicago and Dallas before launching TenantBase in Nashville.
Mike, his wife Jessie, their son Louie and daughter Winneie currently reside in Nashville, TN.