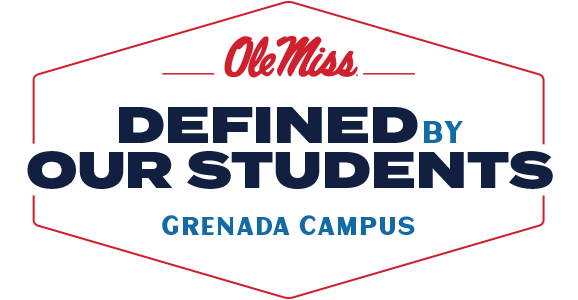 Allyssa Cook
---
Allyssa Cook, of Grenada, is a junior Elementary Education major with a concentration in Math and Science.
Learn what brought Allyssa to campus and what she plans to do with her degree.
Q: Why did you decide to transfer to the UM-Grenada campus?
After a detour from the medical field, I decided to attend the Ole Miss-Grenada campus since it was close to home. Also, I had friends who had attended the Grenada campus, and they all had good things to say about their experiences.
Q: What are some of the best things about being a student at UM-Grenada?
There is always someone there to help you. I've met so many different people who have all made sure I never felt alone in this journey.
Q: Why did you decide to become a teacher?
I have always known that I wanted to teach. I became a substitute teacher and fell in love. After a few months, I decided to enroll at UM-Grenada and took a full-time position as a teaching assistant at Grenada Elementary. Now, I can continue working there while I earn my degree.
Q: How will completing your bachelor's degree change your life?
Earning my degree is the key to opening many doors in my life. There are so many options and goals I have for my career.
Think Ole Miss-Grenada might be right for you? Speak to an advisor or apply today.