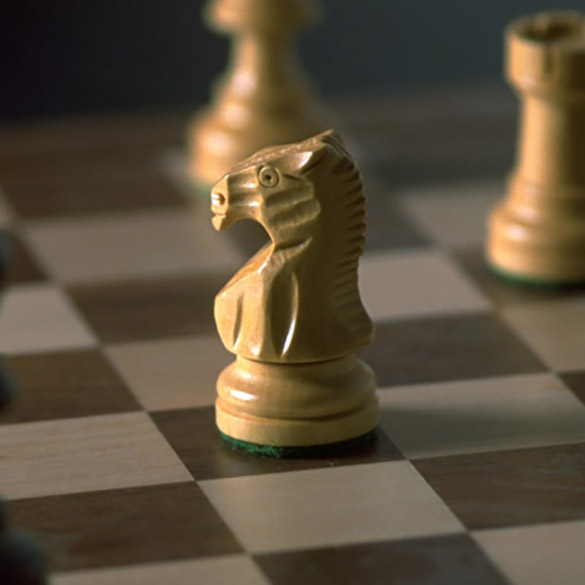 Chess Tournament
Date: January 29, 2022
Grades: Any Level
Cost: $15 per student
Registrations Due: January 29, 2022
The Ole Miss Chess Invitational Tournament, sponsored by the Office of Pre-College Programs in the Division of Outreach and the Mississippi Scholastic Chess Association, is an annual chess tournament for students in the state of Mississippi and neighboring schools in the Alabama, Arkansas, and Tennessee areas. This tournament welcomes all students of any level of play to compete in a fun and exhilarating atmosphere on the Ole Miss campus.
The chess tournament is set up according to USCF Divisions with all sections playing five (5) Swiss-paired rounds of G30/d5, followed by a blitz tournament (G5/d0).
Current USCF membership is required for players in the K-8 and K-12 divisions. Membership registrations will be available on-site or you can register online.
Tournament Type: Game: 30, Game: 5
Registration – 8:30 to 9:15 a.m.
Morning rounds

| Round | Time |
| --- | --- |
| 1 | 9:30 a.m. |
| 2 | 10:30 a.m. |
| 3 | 11:30 a.m. |
Lunch Break – 12:30 to 1:00 p.m.
Afternoon rounds

| Round | Time |
| --- | --- |
| 4 | 1:00 p.m. |
| 5 | 2.00 p.m. |
Blitz Tournament – 3:00 p.m.
Awards Ceremony – 4:30 p.m.
Tournament registration will begin at 8:30 a.m. and will end at 9:15 a.m. at the Jackson Avenue Center. All players must check-in at the registration table before competing. Round One will begin promptly at 9:30 a.m.
The format for the tournament is Game:30, meaning each player is allowed 30 minutes to complete his or her moves for the match. The matches for the first round will be randomly selected. This will be a Swiss Movement so for Rounds Two-Five players will play others closer to their skill level (based on their record in this tournament). After Round Five, the player with the most wins is the champion.
There will also be a side blitz tournament during the main tournament, Game:5 single elimination. Players can enter this in addition to the main tournament.
Lunch will not be provided.
Divisions
The following are the divisions based on experience level as set by United States Chess Federation (USCF).
K-5: Unrated
K-8: USCF Rated <U1200
K-12: USCF Rated
For additional information, please contact:
Address: Outreach and Continuing Education, Office of Pre-College Programs, The University of Mississippi, P.O. Box 1848, University, MS 38677-1848
Phone: (662) 915-7621
Fax: (662) 915-1535
Email: precollege@olemiss.edu