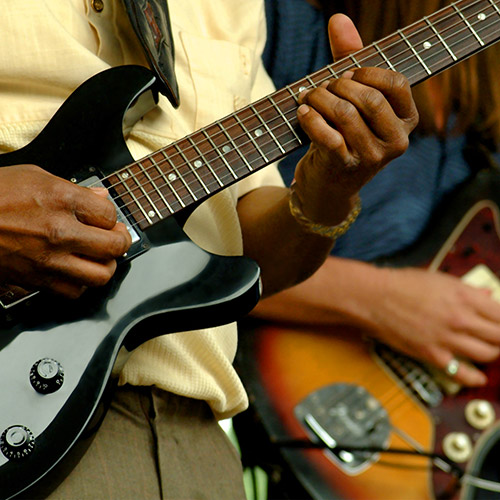 Back to Our Roots: The Mississippi Blues Tradition
Dates: July 15-19, 2019
Grades: Rising 9th - 12th grades

Cost: $700 Residential / $400 Commuter What's included in the cost?
Registrations Due: June 1, 2019
Mississippi is known as the cradle of some of America's richest musical traditions. The birthplace of B.B. King, Mose Allison, Elvis Presley, Muddy Waters, and many other famous artists has much to offer aspiring young musicians and cultural historians. Study the blues and learn about their cultural context under the guidance of local musicians and UM faculty. The personalities and historical events that shaped the development of these traditions will be connected with hands-on opportunities to create blues music.
Musical instruction will be intended for inexperienced or non-musicians. Visits to significant sites will transport students back to the roots of America's unique sounds.
Sponsoring Department: Center for the Study of Southern Culture
Camp Type: 1 Week Residential or Commuter, non-credit
Seats Available: 20 max
Eligibility
Be in good academic and conduct standing at the time of admission. The school can be public, private, parochial, or even home educated.
Complete the online application.
Day of the Week
(Summer 2018 TBD)
Morning Activities
8:00am – 12:00pm
Afternoon Activities
1:00pm – 4:30pm
Sunday
Move-In, Orientation
Monday
Tuesday
Wednesday
Thursday
Friday
Move-Out
Daily Hours: Monday-Thursday, 8:00 AM-4:30 PM; Friday, 8:00 AM-12:00 PM
Move-in for residential students will be the Sunday prior to the camp's beginning. Details will be sent by email two weeks beforehand.
Lunch will be provided at Rebel Market for all students.
Residential students will live in the Residential College South, supervised by live-in counselors. All counselors are undergraduate students trained in the supervision of minors and background-checked. Evening recreational activities may include use of the campus recreational center, board games, and trips to locations on campus or in town.
Scott Barretta
Few writers have given more to blues journalism than Scott Barretta. His years of tireless writing, researching, and preserving this American art form have impacted enthusiasts around the world. For three years, 1996 to 1999, Scott was editor of Sweden's Jefferson blues magazine. From 1999 to 2003 he served as the editor of Living Blues magazine, where he remains a contributing writer. Today Scott writes a weekly column on blues for the Clarion-Ledger in Jackson, Mississippi, is the host of Highway 61, a weekly blues program on Mississippi Public Radio and, together with Jim O'Neal, is a writer and researcher for the Mississippi Blues Trail, which has dedicated over 140 markers since 2006. He's written liner notes for many artists and articles for a wide range of magazines, and he continues to do so. In 2003, he co-founded the University of Mississippi's Blues Today Symposium.
Scott is also the author of the Mississippi Blues Trail Curriculum and will be the primary instructor for "Back to Our Roots: The Mississippi Blues Tradition."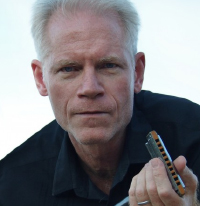 Adam Gussow is a professor of English and Southern Studies at the University of Mississippi. He has published four nonfiction books, among them: Beyond the Crossroads: The Devil and the Blues Tradition (2017), winner of the Living Blues Award as "Best Blues Book of 2017."
In addition to his academic credentials, Gussow is a professional blues harmonica player and teacher. As a member of the blues duo Satan and Adam for more than 25 years, he has played the major blues, jazz, and folk festivals; recorded half a dozen albums; and been featured on the cover of Living Blues magazine. Gussow's instructional efforts include a pair of YouTube channels totaling more than 100,000 subscribers, a leading blues harmonica website (ModernBluesHarmonica.com), and extensive experience teaching privately and in workshop and lecture settings in the USA, Canada, the UK, and Europe. His debut music video, a solo version of "Crossroads Blues" featured on the album Kick and Stomp (2010), has been viewed more than two million times on YouTube. "[T]hink James Cotton's warbling excitement and R.L. Burnside's grifter stomp, tied up with Lightnin' Hopkins' dustbowl charm," wrote a reviewer for Living Blues, "and you've got the Adam Gussow sound."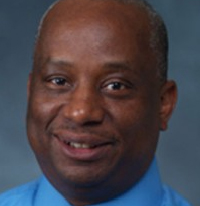 Ricky Burkhead is the director of percussion studies at the University of Mississippi, where he has been on the faculty since 1994. Prior to his appointment at Ole Miss he was on the music faculty at Mississippi Valley State University. He holds the B.M.E. degree in instrumental music from Mississippi Valley State University and the M.M. in percussion performance from Eastern Illinois University.
His teaching responsibilities include applied percussion, percussion ensemble, and steel drum/salsa band. He has performed with the Memphis, Tupelo, Corinth and Delta Symphonies and is active as a performer, clinician, and adjudicator in the southeastern United States. Burkhead composes and has conducted clinics in Mississippi, Tennessee, Arkansas, Georgia, Florida, North Carolina, Missouri, Illinois, Argentina, Uruguay and Jamaica. He is a former instructor at the United States Percussion Camp and has been a clinician for the Florida Music Educators Conference, Missouri Percussive Arts Society, Mississippi Music Educators Conference and Mississippi Bandmasters Conference. His compositions and arrangements can be found on the JW Pepper website.
Registration for a camp or program is a two-part process – the online registration form and additional documentation. Both parts must be submitted to our office before a student is confirmed for enrollment in the program.
Register Online

Step 1: Go to the online registration portal.
Step 2: Click "Add Event to Cart."
Step 3: Enter the Student's Information and click "Continue."
Step 4: Review your Cart Information and click "Checkout."
Enter your email address and click "Continue Unregistered."
Select the appropriate payment method and follow the prompts to complete the payment transaction. If you have a discount/scholarship code, you can enter it on the right side of the page and click "Apply."
Step 5: Enter the Parent/Guardian and Emergency Contact Information. Click "Submit." You will receive an emailed receipt and confirmation of registration. Please retain a copy of this receipt for your reference and tax purposes.

Submit Medical Form

We value the safety and well-being of all our participating students. In the case emergency or medical attention is required, ALL camps and programs require parents to submit medical forms on behalf of the student. Please DO NOT forget to return this form to our office as this will hold up the registration process for your student. If you have already submitted the medical form for a camp this summer, you will not have to submit it again. We do not retain medical documentation from previous summers.
Step 1: Download and complete the Summer Medical Form (at top of page) with the appropriate student and parent information.
Step 2: Attach a copy of:

Student's insurance card,
Parent's driver's license
Shot records with the last Tetanus Immunization or Booster Shot, and
Any other medical documents needed to seek treatment

Step 3: Send the form and attachments to our office at: Outreach and Continuing Education, Office of Pre-College Programs, The University of Mississippi, P.O. Box 1848, University, MS 38677-1848.
For the security of you and your student's information, please do not email or fax medical forms to our office. We request that you mail or bring the forms to our office.

Submit Agreement

The Office of Pre-College Programs has set guidelines and rules in place for the safety of the students participating in our camps and programs. Please review these guidelines and rules and discuss with your student(s) before the first day of the program. The Agreement Form is available at the top of the page.
For additional information, please contact:
Address: Outreach and Continuing Education, Office of Pre-College Programs, The University of Mississippi, P.O. Box 1848, University, MS 38677-1848
Phone: (662) 915-7621
Fax: (662) 915-1535
Email: precollege@olemiss.edu