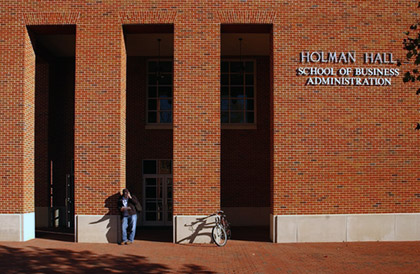 The Campus MBA at Ole Miss
Ranked in the Top 75 according to Bloomberg Businessweek, the Ole Miss Campus MBA Program is a highly valued program that allows students to earn their MBA in a traditional setting with the flexibility of daytime and evening sections.
36-hour program can be completed in ONE YEAR
Flexible schedule that allows completion in one year, two years, or more if needed
Comprehensive MBA curriculum taught by world-renowned faculty
AACSB-accredited business school
Affordable with comparable programs
Challenging coursework to prepare students for a competitive work force
Nationally respected university in Oxford, one of the "Top 6 College Towns in America"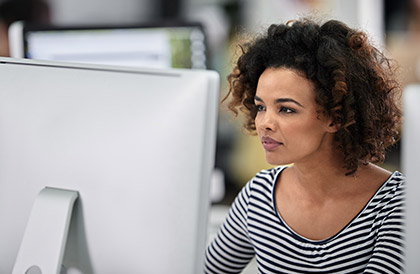 100% Online MBA at Ole Miss
for working professionals
Ranked In the Top 25 By US News and World Report for the past three years, the Ole Miss online MBA program is geared toward working professionals. The online MBA is a 36-hour comprehensive program that can be completed in as little as two years or extended to accommodate any work schedule.
36-hour program can be completed in two years
Flexible schedule that allows students up to 6 years to complete degree
100% online
AACSB-accredited business school
Comprehensive MBA curriculum taught by world-renowned faculty
Challenging coursework to equip students with tools needed to be competitive in the work place
Affordable online MBA from a nationally respected university