Chinese StarTalk Pathways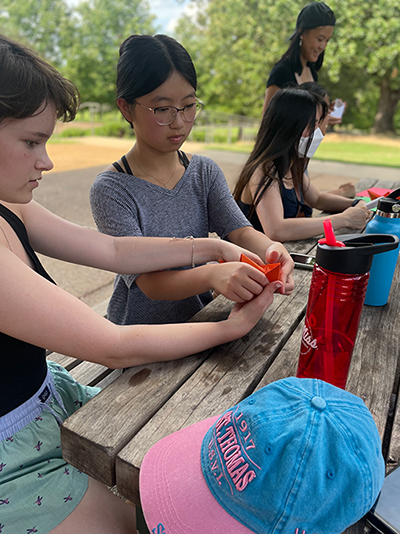 Ages: Rising 8th- through 10th-graders
Application Deadline: April 1, 2024
Summer Residential Experience: June 17-28, 2024
At-Home Academic Experience: Asynchronous online work throughout academic year
Each year, the Mississippi Chinese StarTalk Pathways program provides 30 rising high school freshmen and sophomores in Mississippi and other states with two weeks of intensive instruction in Chinese on the campus of the University of Mississippi. Summer programming will be followed by asynchronous online instruction continuing throughout the subsequent academic year. In addition to providing intensive language instruction, we also aim to provide the students with opportunities inside and outside the classroom to deepen their understanding of Chinese culture.
Summer 2024 will feature just one instructional level for students new or relatively new to Chinese language.
Both the summer residential and asynchronous academic year online instruction are required components of the program. Students completing the program will receive a high school language credit for one year of Chinese instruction through our accredited online University of Mississippi High School.
Students who graduate from StarTalk Pathways may choose to pursue further instruction for college credit with the Chinese Summer Language Institute.
What is StarTalk?
Mississippi StarTalk is a program funded by the federal government to provide high school students with intensive instruction in Chinese. All instructional expenses, room, and board will be covered by scholarships provided to students selected to attend this program.
Dates and Costs
Students will move in June 16, 2024, and move out June 28, 2024. Move-in information will be emailed prior to arrival on campus.
This program includes a full scholarship funded through the federal StarTalk program.
Admissions/Registration Process
Students must apply to the program. A committee of university officials will select a cohort based upon merit and language placement. Students must submit the following materials with their application:
A transcript
A recommendation form completed by a language teacher (English teacher, if no prior experience with foreign languages)
A personal essay (prompt will be provided)
A language sample (if they have previous Chinese experience)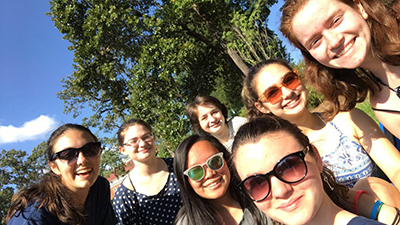 Residential Life
The residential programming will take place in the final two weeks of June and will include both language and cultural instruction.
Housing and Supervision
Students will be housed in a gender-divided dormitory, which may be accessed only by authorized residents and personnel. Only Pre-College students and authorized adults who supervise them will live in the dormitory during the period when our program is using it. Our tutor-counselors live with the students and provide enriching activities and recreation after hours in addition to language tutoring.  
Academics
Students in Level 1 will explore the theme "Our Identities, Our Heroes," where they will learn who they are, where they live, their nationalities, and their heritages. They will learn how to introduce themselves by giving biographical details and will be able to talk about their interests and activities. Students will also work with biographical materials (such as personal profiles, stories, videos, and other authentic materials) about heroes or important people that really matter to them both at home and in Chinese culture.
The target proficiency level for Level 1 is Novice-Mid.
During the academic year, the program will be delivered through The University of Mississippi's online high school. UMHS has been in operation for 13 years and is accredited through Cognia-AdvancED-SACS. The online high school is staffed by a principal, instructional designer, enrollment assistant, and part-time academic coach. The Chinese language teacher will deliver both synchronous and asynchronous instruction through this online platform with the support of this staff and the tutor-counselors.
What Students are Saying
Former participants have shared their feedback with us. Take a look!
---
"I had an amazing time! I learned lots of new things and met many new friends this year."
"It was very fun and greatly improved my Chinese capabilities."
"I had an incredible experience learning Chinese. I loved every aspect of the program."