About the Summer Leadership Institute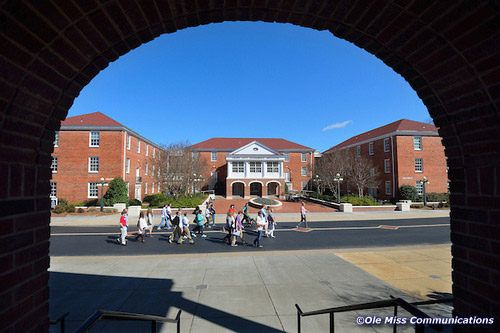 The Lott Institute for Rising Ninth Graders, a partnership between the University of Mississippi's Lott Leadership Institute and the Division of Outreach, is a program designed to develop critical thinking and leadership skills in soon-to-be high school freshmen. Its aim is to cultivate and inspire honest, compassionate, and responsive leaders who will focus on responsibility and stewardship. Every year students who complete the program return to their high schools and put their new skills to work for the betterment of the community.
Accepted students come from all over the state of Mississippi as well as neighboring states. They are given a residential experience on the Ole Miss campus, study public policy and leadership, all while forming bonds with peers in the program. As part of the experience, students mingle with college administrators, student leaders and active community members while participating in current event discussions and decision-making activities. Students will also participate in a service project to drive home the notion of stewardship from our leaders.
There are two sessions of the Lott Leadership for Rising Ninth Graders. Twenty students will be selected to attend each term. A principal, guidance counselor, or community mentor must nominate a student in order for the student to receive an application. Only five students per school may be nominated.  
What Students are Saying
Former participants have shared their feedback with us. Take a look!
---
"The program helped me realize what it really does take to be a leader, and I got to connect with peers throughout the entire state."
"I got a taste of what it would be like to go to college; that definitely increased my knowledge and awareness so that when I get there, I will have had some experience."
"I am walking out a more confident individual compared to when I walked in. I feel like I've had a little taste of college life due to the atmosphere and working on projects with friends."