UM-Booneville Student Q&A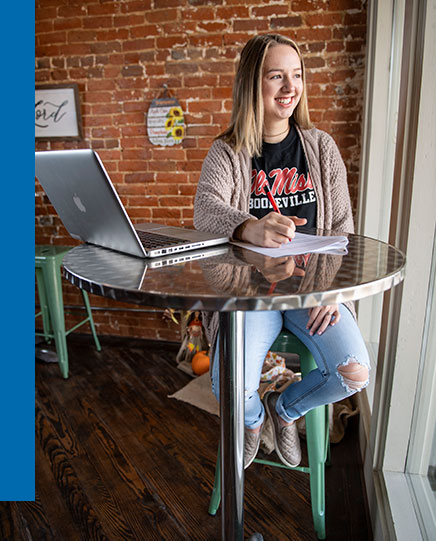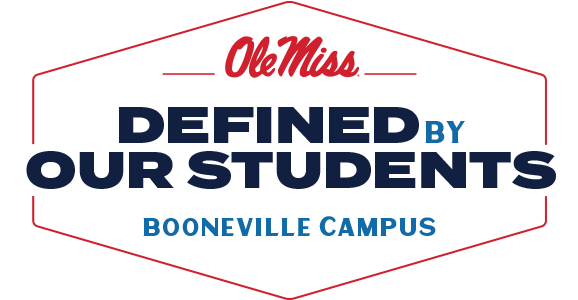 Holly Roper
---
Holly Roper, of Blue Springs, is a junior Elementary Education major who started at NEMCC and is finishing her degree at Ole Miss-Booneville.
Learn what brought Holly to campus and what she plans to do with her degree.
Q: Why did you decide to transfer to the Ole Miss-Booneville campus?
It was the best of both worlds! I have been able to take my classes in the evening so I can continue working during the day. It was the best move financially for my family.
Q: What are some of the best things about being a student at UM-Booneville?
The staff is so helpful. You can tell that they genuinely care about your success. I have already learned so much. I can't wait to expand my knowledge even more so I can become the best teacher I can be.
Q: Why did you decide to become a teacher?
I've always had a connection with children. I enjoy helping kids of all learning capabilities. I'm excited to help them step into all of the things that they can do in life. I like to bring light to kids who are working hard to overcome any obstacles in their way.
Q: What would you tell a friend who was considering working on their degree at UM-Booneville?
I would absolutely tell them to come to the Booneville campus. Even with everything going on with the pandemic, I still feel like I have been taken care of, and I have received the same quality education that Ole Miss is known for. The Ole Miss-Booneville campus also had a lot of scholarship opportunities that are helping me keep working toward completing my degree. 
Think Ole Miss-Booneville might be right for you? Speak to an advisor or apply today.