Welcome to The Writing Center at UM-Tupelo
What is a writing center and what can it do for you?
The Writing Center is a free service provided by the university to help you become stronger writers and critical thinkers. In the writing center, you will find a community of writing consultants, students like you as well as professionals, specially trained to work with you on any writing project in any major at any stage of the writing process. Our goal is to help you cultivate strategies to strengthen your writing.
UM-Tupelo Writing Center Hours
Click here to see available hours, and to make an appointment.

During the fall semester the Writing Center will operate remotely.
How can I make an appointment?
Make a writing center appointment or call (662) 915-6259.
We're currently accepting applications for writing consultants.
If you love working with people one-on-one and enjoy writing, download the electronic application below and email it along with your resume and academic writing sample to writingcentertupelo@olemiss.edu for consideration. Please contact our director if you have any questions.
Submit an application here.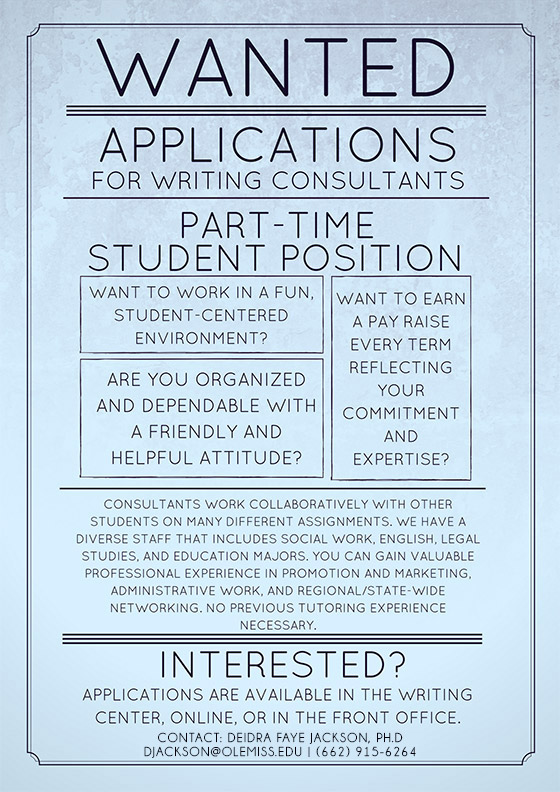 Deidra Faye Jackson, Ph.D
Interim Director of the University of Mississippi-Tupelo Writing Center
(662) 915-6264
djackson@olemiss.edu