UM Summer Language Institute
Faculty
Chinese Language Institute Faculty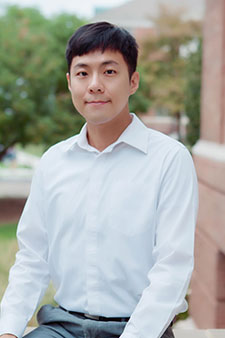 Sung Han-Hsin
Mr. Sung Han-Hsin is pursuing a MA in linguistics and TESOL at the University of Mississippi. He earned his M.Ed in foreign language teaching from the University of Hong Kong. Since 2017, Sung has taught Chinese courses at all levels at institutions including Mississippi State University and South Island International School, Hong Kong. He was also a teaching fellow in the Department of East Asian Languages and Literatures at Hamilton College in 2019. In summer, 2021, he was the teacher of advanced Chinese class in StarTalk program at the University of Mississippi.
Mr. Sung brings his unique experience teaching Mandarin as part of airline service training. He is especially skilled in helping professionals refine their Mandarin for use in service delivery contexts.
---
Arabic Language Institute Faculty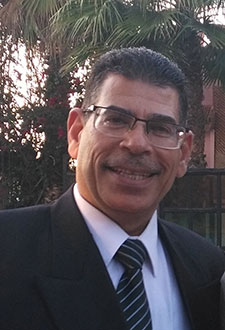 Emad Gerges
Emad is a highly energetic and enthusiastic teacher. He has taught Arabic as a foreign language in several places including the Middle Eastern Studies Center in Kansas City, The TAFL Center at Alexandria University in Egypt, The University of Texas at Austin, and the AALIM Institute in Morocco. He has demonstrated an ability to teach, motivate and direct students at a variety of academic levels and consistently maintains excellent relations with students, faculty and administrators.
He received a special diploma in counseling in 2015 and a TOT certificate (Training of Trainers) from NCEE (The National Center on Education and the Economy). He received his Bachelor Degree in Education and English Arts in 1993, a diploma in TESL from England, University of Exeter, School of Education in 2001 and a diploma in TAFL from Alexandria University, Egypt in 2010. He is also a certified OPI tester. He has served as a panel member for TCLP (the Teachers for Critical Languages Program) to select Egyptian and Moroccan instructors for an opportunity to travel to the U.S and teach Arabic.
Emad worked for American Councils for international Education for over 12 years, first as an Arabic language instructor and then serving as the Academic Coordinator of the Arabic Overseas Flagship program in Meknes, Morocco. As Academic Coordinator, he oversaw the academic curriculum and instruction of the Arabic Overseas Flagship program and led a team of talented Moroccan and Egyptian teachers to provide superior-leveled language instruction to Flagship Overseas Capstone students. He has experience in curriculum development and designed an Introduction in Translation course, materials in Intermediate and Advanced Egyptian Colloquial Arabic, and materials in Advanced and Superior Modern Standard Arabic content-based courses for the Arabic Overseas Flagship Capstone program. Emad is currently pursuing his Masters and PhD degree at the University of Mississippi and teaches for the Arabic Flagship Program at the University of Mississippi and Department of Modern Languages.
What Students are Saying
Former participants have shared their feedback with us. Take a look!
---
"The tutor-counselors were excellent, always eager to answer whatever questions or concerns I may have had. They were also brilliant tutors and encouraged me as I learned the language."
"I enjoyed having a teacher that didn't underestimate us. He would tell us anything we needed to know! I found it refreshing and engaging"
"I was floored by how friendly everyone was. My instructor was so patient and positive with everyone in our class and the cultural events were really entertaining. My thanks to the University for being so generous with scholarships, too."