AT THE
Threshold
How many professors does it take to solve the problem of poor water quality in a community? More than you'd think! The University of Mississippi is committed to promoting strong communities in our region, so students and faculty alike pitch in with their energy and expertise to help make our part of the world a better place. This can take a lot of forms — Catalyzing Entrepreneurs and Economic Development (CEED) students working with the McLean Institute for Public Service and Community Engagement or engineering, pharmacy, and sociology faculty working with our Center for Population Studies to identify solutions to water usage in communities. Join us later this month as we go behind the scenes with the Center for Population Studies and learn more about how you, too, can make a difference as a UM student.
---
CALENDAR OF
Events
March 17th, 6:00 p.m. CST
Join our student panel for a discussion about what college life is really like. We'll get past the stereotypes and answer questions they don't put on website FAQs. Audience members will be invited to submit questions in advance, but there will be plenty of opportunities to chat during this informal meeting.
March 21st, 10 a.m.-2 p.m. CST
Join us for a special, in-person damp tromp through vernal pools and spring creeks out at the University of Mississippi field station. We'll discover amphibian eggs, survey the macroinvertebrate population, test water turbidity, and do some electro-fishing. You'll learn to ID common and, if we're lucky, not-so-common water critters. Waders and identification books will be supplied.
March 24th, 5:00 p.m. CST
Let's go behind the scenes as Dr. Annie Cafer walks us through the Food is Medicine Initiative, a university-community collaboration through the Center for Population Studies. Learn more about how faculty and students are working with the people of Mississippi to improve health outcomes one meal at a time.
---
STUDENT
Spotlight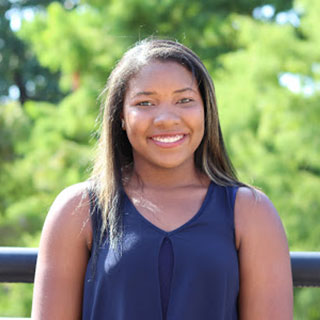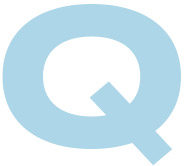 With which Pre-College Programs have you been involved, either as a student or counselor? Please tell us what your role was and how many years of involvement you had.
In the summer of 2017, I participated in the Forensic Chemistry Academy's one-week course. The following year in the summer before my senior year of high school I was selected to be a member of the Lott Leadership Academy.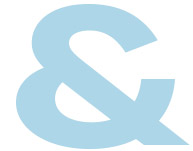 Share with us one or two of your favorite memories of your time with Pre-College Programs. What stands out when you look back?
When reflecting on my times as a student within the Pre-College Programs umbrella, the memory that stands out to me is the feeling of companionship that developed after spending four weeks with the same students. One our last night together, we all ordered pizza and "toasted" to surviving our first official college classes.
What are you doing now academically or professionally?
I am currently a sophomore early entry pharmacy student, or EE2, with the University of Mississippi.
Where are you headed academically or professionally? What's your next move after this one?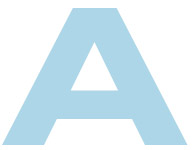 After completing my undergrad, I will attend the University of Mississippi's associated Pharmacy School. Thereafter, I plan to become an established pharmacist within my community.
In what way has Pre-College Programs contributed to your success?
The Pre-College Programs did exactly what it was designed to do for me. It gave me a glimpse into what life would be like as a college student. It provided me with important academic connections and gave me the extra confidence I needed to make the smooth transition from high school to college.
What advice would you give to your 15-year-old self?
As important as everything seems right now, it's not! Just be confident and authentically yourself at all times and everything will turn out great.
Any other important life news you'd like to share with us? (ex: a big move, reconnections with old friends from Summer College, finding the love of your life, new job offer)
I was recently hired as a pharmacy technician at the Baptist Hospital of North Mississippi. Here I will be able to help out in the Covid-19 vaccine distribution.
---
COLLEGE
Transitions
Brains are remarkable tools, but too often our study and classroom habits work against them. Harnessing your brain's super powers will make life a lot easier. The following tips are based on scientific research on effective learning.
Forgetting is helpful. Don't study constantly for hours at a time. Instead, study something the day after you learn it, then two days later, then a week later. Then two weeks. The forgetting you do in between makes it harder to retrieve the information – at first. But the effort it takes to recall actually builds the strength of those connections you're making. Ultimately, you'll learn the information better and remember it longer.
Jumping from one thing to another isn't always bad. No – that doesn't mean pick up your phone right now. But brains get bored with excessive repetition, and they don't learn as deeply. When studying for a test, don't review material in the same order over and over. Instead, surprise yourself by switching things up, not staying on any one subject for too long.
Distraction can be good. Ever have a difficult problem to solve or a creative block, go to sleep, and wake up with it all figured out? When your brain is doing complex work, it sometimes needs distraction in order to gain insight. So rather than forcing yourself to stay at a desk for hours at a time until a difficult task is done, get up and take a walk or do some laundry. Daydreaming and exercising, rather than playing video games or reading, can be especially helpful.
---
PROGRAM
Highlight
Speaking of population studies, UMHS offers two classes with units focusing on just that. Check out our *new* World Geography, Introduction and our Advanced World Geography courses. Whether it's Geography, Sociology, or Anthropology; we've got a course for you!
---