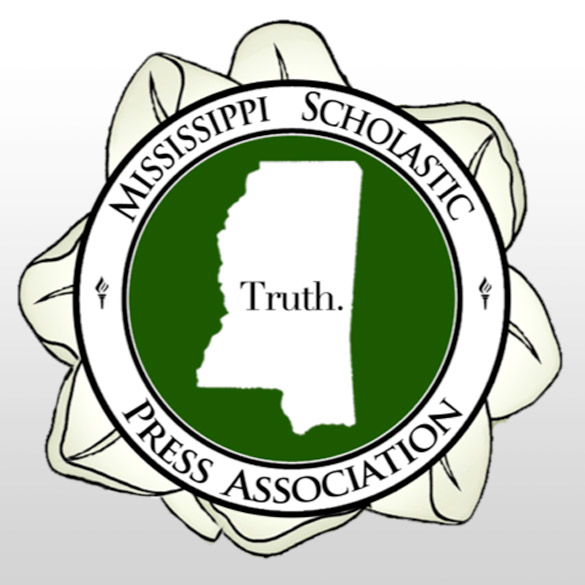 Join us for the largest gathering of high school journalists in the state, usually over 600 students! Students will have the opportunity to attend over 40 sessions geared to making your newspaper, yearbook, broadcast, website, or magazine more exciting than ever.
We will also recognize all your amazing work from this school year at our annual Best of Mississippi awards program.
MSPA takes the role of high school journalism very seriously. Whether you are chronicling your school year through an awesome yearbook or exposing corruption with your school paper, your role as a reporter is vital for your school community.
Sponsor: Office of Pre-College Programs, Division of Outreach and Continuing Education, UM School of Journalism and New Media
Registration is a two-part process – the online registration form and additional documentation. Both parts must be submitted to our office before a student is confirmed for enrollment in the program.
Register Online

Step 1: Go to the online registration portal.
Step 2: Click "Add to Cart."
Step 3: Enter the Student's Information and click "Continue."
Step 4: Review your Cart Information and click "Checkout."
Enter your email address and click "Continue Unregistered."
Select the appropriate payment method and follow the prompts to complete the payment transaction. If you have a discount/scholarship code, you can enter it on the right side of the page and click "Apply."
Step 5: Enter the Parent/Guardian and Emergency Contact Information. Click "Submit." You will receive an emailed receipt and confirmation of registration. Please retain a copy of this receipt for your reference and tax purposes.

Submit Medical Form

We value the safety and well-being of all our participating students. In the case emergency or medical attention is required, ALL camps and programs require parents to submit medical forms on behalf of the student. Please DO NOT forget to return this form to our office as this will hold up the registration process for your student. If you have already submitted the medical form for a camp this summer, you will not have to submit it again. We do not retain medical documentation from previous summers.
Step 1: Download and complete the Summer Medical Form (at top of page) with the appropriate student and parent information.
Step 2: Attach a copy of:

Student's insurance card,
Parent's driver's license
Shot records with the last Tetanus Immunization or Booster Shot, and
Any other medical documents needed to seek treatment

Step 3: Send the form and attachments to our office at: Outreach and Continuing Education, Office of Pre-College Programs, The University of Mississippi, P.O. Box 1848, University, MS 38677-1848.

For the security of you and your student's information, please do not email or fax medical forms to our office. We request that you mail or bring the forms to our office.

Submit Agreement

The Office of Pre-College Programs has set guidelines and rules in place for the safety of the students participating in our camps and programs. Please review these guidelines and rules and discuss with your student(s) before the first day of the program. The Agreement Form is available at the top of the page.
The MSPA Statewide Convention will be held on the historic University of Mississippi campus in Oxford, Miss. Registration cost ($25) includes all sessions, as well as breakfast and lunch.
Basic Schedule:
8-9 a.m. – Breakfast & Check-in in the Grove.
9 a.m. – Opening ceremony in the Grove.
9:30 a.m. – Concurrent sessions around campus. All sessions first-come first-serve.
10:30 a.m. – Concurrent sessions around campus. All sessions first-come first-serve.
11:30 a.m. – Concurrent sessions around campus. All sessions first-come first-serve.
12:15 p.m. – Lunch in the Grove (choice of pizza or a vegetarian option)
1 p.m. – Keynote Speaker and Awards Ceremony at the Ford Center.
All events will conclude by 2:30 p.m.
This is a great opportunity for students to celebrate the year's accomplishments, as well as to learn some new skills to guide them on their path forward. We hope you'll join us!
For additional information, please contact:
Address: Outreach and Continuing Education, Office of Pre-College Programs, The University of Mississippi, P.O. Box 1848, University, MS 38677-1848
Phone: (662) 915-7621
Fax: (662) 915-1535
Email: precollege@olemiss.edu