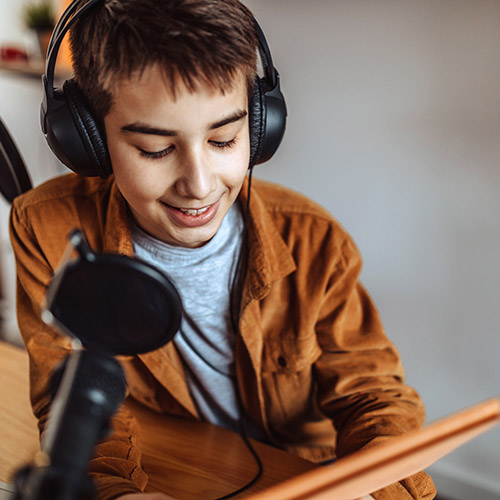 Journalism in the Age of Social Media
Dates: TBA
Grades: Rising 9th, 10th, 11th, and 12th graders
Cost: $25
Format: Virtual
Registrations Due: TBA
This exciting and fun digital camp experience will shine a light on the art of sharing true journalistic stories for the next generation. The focus will be on finding interesting topics, getting interesting information and telling interesting stories and the emphasis will be on presenting these stories in an innovative and imaginative manner. We will use the tools and platforms you are already using including social media and video sharing platforms like TikTok and YouTube to get our stories out to readers.
We will meet virtually every other day for approximately 2 hours in the morning and 1 hour in the afternoon. Each meeting will have a specific focus and task to be completed prior to the next meeting. There may even be a surprise guest speaker or two.
By the end of the camp, each participant will have at least one complete story to share with their circle and a tool box full of ideas, apps, and new skills that can be used in future storytelling.
Camp Type: Online, non-credit
Eligibility
Be in good academic and conduct standing at the time of admission. The school can be public, private, parochial, or even home educated.
Complete the online application.
Technology Requirements:
Bandwidth that can accommodate streaming video
Access to a tablet or laptop for 2-3 hours per day
#WorkforceDevelopment #STEM #Teamwork #ProblemSolving
Summer 2020 - Details coming soon
Daily Hours: Monday-Thursday, 8:00 AM-4:30 PM; Friday, 8:00 AM-2:00 PM
Move-in for residential students will be the Sunday prior to the camp's beginning. Details will be sent by email two weeks beforehand.
Lunch will be provided at Rebel Market for all students.
Residential students will live in the Residential College South, supervised by live-in counselors. All counselors are undergraduate students trained in the supervision of minors and background-checked. Evening recreational activities may include use of the campus recreational center, board games, and trips to locations on campus or in town.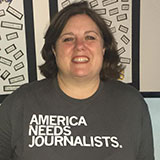 Shari Chumley is a journalism adviser and English instructor at Tupelo High School where she was named the 2021 THS Teacher of the Year. She has advised scholastic newspaper, yearbook, literary magazine, website and podcast publications for 15 years. She and her students are regularly recognized at competitions. She has been nominated for the Mississippi State Yearbook and Newspaper adviser of the year multiple times and was named the Caroline Fair Yearbook Adviser in 2016 by the Mississippi Scholastic Press Association. She is also heavily involved in national scholastic journalism as a member of the Journalism Educator's Association from whom she earned the status of Certified Journalism Educator. She has also been certified in Criticism and Publication Judging as well as being certified as a mentor for other journalism teachers. This will be her second year to lead an online journalism camp for the Pre-College Programs at the University of Mississippi. She is excited to engage camp participants in a fun and rewarding journalism experience.
Registration for a camp or program is a two-part process – the online registration form and additional documentation. Both parts must be submitted to our office before a student is confirmed for enrollment in the program.
Register Online 
Step 1: Go to the online registration portal.
Step 2: Select the appropriate options and click "Add Event to Cart."
Step 3: Review your Cart Information and click "Checkout."
Enter your email address and click "Continue Unregistered."
Select the appropriate payment method and follow the prompts to complete the payment transaction. If you have a discount/scholarship code, you can enter it on the right side of the page and click "Apply."
Step 4: Enter the Student's Information, Parent/Guardian, Emergency Contact, and additional information. Click "Submit." You will receive an emailed receipt and confirmation of registration. Please retain a copy of this receipt for your reference and tax purposes.
Submit Waiver 
We value the safety and well-being of all our participating students in online environments. Please review and complete the online Waiver Form with the appropriate student and parent information to indicate consent to participation that includes the use of online applications and web resources.
Submit Agreement 
The Office of Pre-College Programs has set guidelines and rules in place for the safety of the students participating in our camps and programs. Please review and complete the online Agreement Form with the appropriate student and parent information.
For additional information, please contact:
Address: Outreach and Continuing Education, Office of Pre-College Programs, The University of Mississippi, P.O. Box 1848, University, MS 38677-1848
Phone: (662) 915-7621
Fax: (662) 915-1535
Email: precollege@olemiss.edu