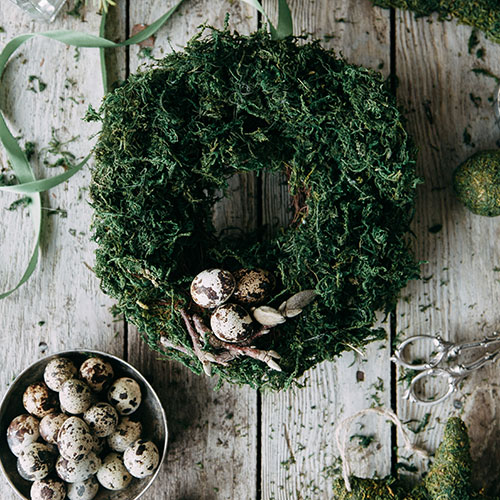 Natural Spring Wreaths
You don't have to wait on Nature to bring the Spring color. Freshen up your home inside and out with creative wreaths. Griffin Stroupe is back to teach you how to incorporate natural and man-made elements into arrangements that will brighten your day.
If you need captioning to access this live video content or other assistance related to a disability, please contact Callie Anglin at pdlljac@olemiss.edu or 662-915-7158.
Date: Monday, April 26th
Time: 12:00 p.m.
Location: Online
Instructor: Griffin Stroupe
Cost: Free
Limited to the first 250 registrants. Zoom link will be provided approximately 2 hours prior to session start time. Classes are intended for participants who are at least 18 years old. Classes are live streamed but are not recorded and not available after the end of the class session. Live captioning provided upon request.