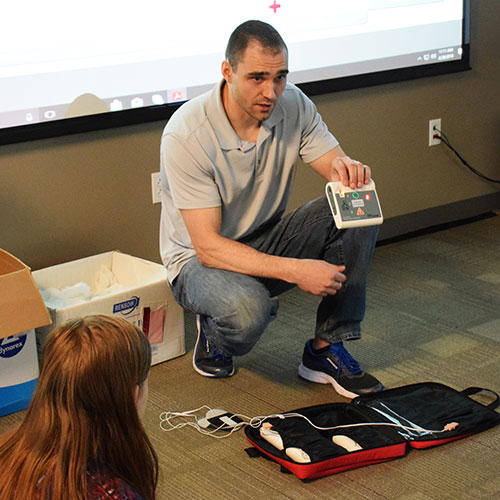 Adult First Aid/CPR/AED Certification Training
The American Heart Association's Heartsaver First Aid/CPR/AED course trains participants to provide first aid, CPR, and use an automated external defibrillator (AED) in a safe, timely, and effective manner. The course is built around science and education from the AHA Guidelines Update for CPR and Emergency Cardiovascular Care (ECC). Participants who complete the course will receive an AHA certification card.
If you need assistance related to a disability, please contact Callie Anglin at pdlljac@olemiss.edu or 662-915-7158.
Date: Thursday, October 6th
Time: 4:00 – 9:00 PM
Location: Jackson Avenue Center (JAC) Storm Shelter
Instructors: Ole Miss Emergency Services
Cost: $75
Limited to the first 20 registrants. Classes are intended for participants who are at least 18 years old.