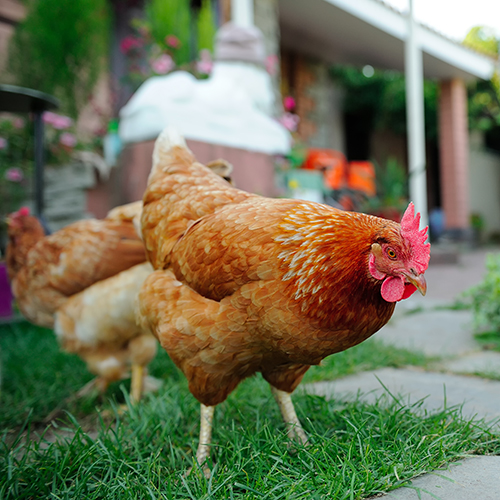 Coop It Up: Start your own backyard chicken flock
Don't just wing it! Learn the ins and outs of backyard chickens from Mississippi State Extension Services. Whether you're interested in starting with baby chicks or you're dealing with full-grown egg producers, this course will help you determine the capacity, cost, and care required to raise healthy hens.
If you need captioning to access this live video content or other assistance related to a disability, please contact Callie Anglin at pdlljac@olemiss.edu or 662-915-7158.
Date: Thursday, April 29th
Time: 12:00 p.m.
Location: Online
Instructor: Laura Reed, Mississippi State Extension Services
Cost: Free
Limited to the first 250 registrants. Zoom link will be provided approximately 2 hours prior to session start time. Classes are intended for participants who are at least 18 years old. Classes are live streamed but are not recorded and not available after the end of the class session. Live captioning provided upon request.