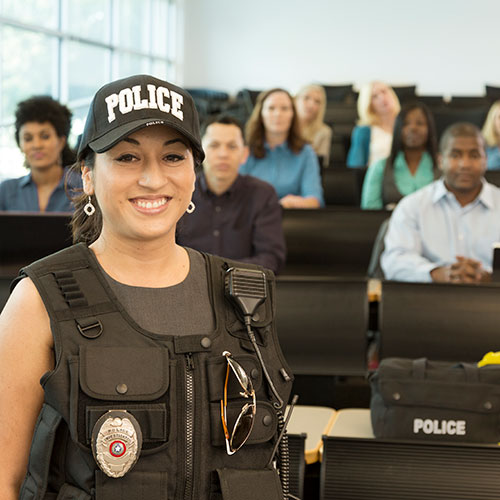 Active Shooter Response Training
Knowing what to do during an active shooter or other violent intruder incident can mean the difference between life and death. In this lunch-and-learn class, the University Police Department will share with community members the principles they share on campus, including Avoid, Deny, and Defend and other methods based on federal standards and A.L.E.R.R.T. The training also includes how to conduct a risk assessment in order to improve physical and procedural environments to better prepare them for a violent intrusion in the workplace.
If you need assistance related to a disability, please contact Callie Anglin at pdlljac@olemiss.edu or 662-915-7158.
Date: Wednesday, November 9th
Time: 12:00 PM (feel free to bring a lunch)
Location: Jackson Avenue Center (JAC) Storm Shelter
Instructors: University Police Departments
Cost: Free
Classes are intended for participants who are at least 18 years old.