Upcoming Events
News
Lee County invited presenters from the University of Mississippi's Writing Project to introduce close-reading concepts to its middle- and high-school teachers
Full story at Northeast Mississippi
Daily Journal
Click here for our most recent newsletters!
Who We Are
The University of Mississippi Writing Project is one of 160 sites of the National Writing Project and is a member with the seven state sites that form the Mississippi Writing/Thinking Institute.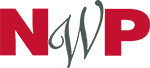 New Teacher Institute:
$400 per teacher
July 11-14, 2016 - Yerby Conference Center
One of the greatest challenges for districts across our state is the training and retention of new teachers. According to Harry K. Wong, 50 percent of teachers leave the teaching profession within the first three years of teaching feeling discouraged, overwhelmed, and abandoned.
The University of Mississippi Writing Project would like to help by offering a program designed especially for teachers with less than three years of experience. These four interactive sessions will address the following topics:
Building Classroom Communities
Lesson Planning
Classroom Management
Application of the Standards to Daily Practice
Managing and Monitoring Student Achievement
Register
Download a printable registration form HERE.