Startalk Faculty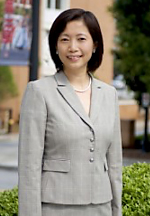 Dr. Henrietta Yang, Associate Professor of Chinese
Co-Director of the Chinese Language Flagship Program
Dr. Yang holds a B.A. in Linguistics from California State University at Fullerton and an M.A. and a Ph.D. in Linguistics from the University of Texas at Austin.
She joined the University of Mississippi in 2013. Before coming to the University of Mississippi, Yang was Associate Professor of Chinese Studies and a program director at Morehouse College (2008-2013). She served as a teaching team leader for an Intensive Foreign Area Officer Program (FOA) at the Defense Language Institute in Monterey, California, where she was an instructional technology specialist and Certified Government Oral Proficiency Interview (OPI) tester (2005-2008).
Her research interests include Chinese language pedagogy, Chinese linguistics, the interface between instructional technology and language teaching, and formal syntactic theory.
---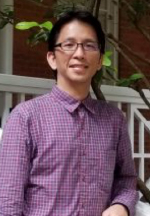 Dr. Cheng-Fu Chen, Assistant Professor of Chinese & Linguistics
陳承甫
Dr. Chen holds a B.A. in Chinese Language and Literature from National Tsing Hua University, an M.A. in Linguistics from National Taiwan University, and a Ph.D. in Linguistics from the University of Texas at Austin.
He teaches Chinese language and culture courses. His scholarly work has focused on syntax and semantics of Mandarin Chinese and Rukai (an Austronesian language of Taiwan).
---
Ms. Lynn Tian
Ms. Lynn Tian has taught Chinese for twenty years in the United States, Canada and China. With a graduate diploma in Marketing from Monash University in Melbourne, Australia, and a bachelor's degree in History from Hebei University in Baoding, China, she is a native speaker of Mandarin and has near-native language ability in English. Since 2012, Tian-laoshi has chaired the Chinese-language program and taught elementary Chinese at the Hutchison School, a private school in Memphis, Tennessee. Prior to that, she taught Chinese for five years at the Foreign Language Institute of Ottawa, Canada. She has extensive experience teaching students of all ages (pre-school to adult), culture, tutoring and phonetics, including through on-line instruction.
What Students are Saying
Former participants have shared their feedback with us. Take a look!
---
"I had an amazing time! I learned lots of new things and met many new friends this year."
"It was very fun and greatly improved my Chinese capabilities."
"I had an incredible experience learning Chinese. I loved every aspect of the program."