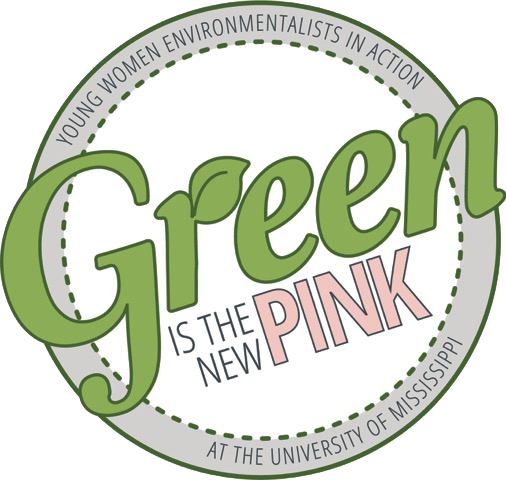 Green Is the New Pink:
Young Women Environmentalists in Action
Application Deadline:
Receipt by August 17, 2017, by 5:00 p.m. in the Office of Pre-College Programs
Parent Meeting:
August 24, 6:30 pm, UM Field Station
Saturday Schedule: all Saturdays
September 16, 2017
November 4, 2017
February 10, 2018
April 21, 2018
Time: 8:30 a.m. - 3:30 p.m. each Saturday session
Please note: Students must be able to attend all Saturday sessions to participate.
Summer 2018 Presentation: TBA
The Green Is the New Pink: Young Women Environmentalists in Action program will support 25 young women in grades 8-11 and their research into environmental inquiries. The program will introduce the citizen science procedures and link those to career pathways in environmental science and conservation.
The cohort will meet on four Saturdays during the academic year. Face-to-face time will be supported with an online platform for discussion, reflection, and research into each student's chosen area of environmental study. Each student will develop a proposal or project that will affect her local natural environment and present her work at a culminating event on the UM campus.
Students will be guided through four field experiences of data collection, data exploration, analysis and interpretation of data, and drawing conclusions. In the fall, students will focus on migration patterns and the impact of birds in North Mississippi by visiting Strawberry Plains and exploring the forests, wetlands and prairies of the area. In the spring, students will observe plants and insects while learning how each helps the local environment and the effects of climate change on plants.
1. Apply online
Step 1: Go to the online registration portal at the top of the page.
Step 2: Select "Green Is the New Pink" and click "Add Camp to Cart."
Step 3: Enter your information and click "Continue."
Step 4: Review your cart information and click "Checkout."
Enter your email address and click "Continue Unregistered."
Select the appropriate payment method and follow the prompts to complete the payment transaction. If you have a discount code, enter it on the right side of the page and click "Apply."
Step 5: Enter the parent/guardian and emergency contact information. Click "Submit."
You will receive an emailed confirmation of application.
2. Submit your Statement of Interest
Compose a Statement of Interest of at least 500 words as to why you are interested in both this program and in environmental issues. You could discuss issues in your own area or what you have learned in school.
Please email, mail, fax, or upload the Statement of Interest. Be sure to include your name and contact information.
3. Submit the Commitment/Consent Form
Download the Commitment/Consent Form that outlines expectations for the program. Both students and parents need to sign the Commitment/Consent Form and email, mail, fax, or upload the document to our office.
4. Submit Medical Form
We value the safety and well-being of all our participating students. In case emergency medical attention is required, ALL Pre-College Program camps require parents to submit medical forms on behalf of the student.
Step 1: Download and complete the Medical Form with the appropriate student and parent information.
Step 2: Attach a copy of:

Student's insurance card
Parent's driver's license
Shot records with the last Tetanus Immunization or Booster Shot
Any other medical documents needed to seek treatment

Step 3: Sign and date the Medical Form.
Step 4: Send the form and attachments to our office at: Outreach and Continuing Education, Office of Pre-College Programs, The University of Mississippi, P.O. Box 1848, University, MS 38677-1848.
Please do not email medical forms to our office. We request that you mail, fax, or bring the forms to our office.
Funding for the project comes from the support of the National Writing Project, John Legend's Show Me Campaign, the John D. and Catherine T. MacArthur Foundation, and Collective Shift.
For additional information, please contact:
Address: Outreach and Continuing Education, Office of Pre-College Programs, The University of Mississippi, P.O. Box 1848, University, MS 38677-1848
Phone: (662) 915-7621
Fax: (662) 915-1535
Email: precollege@olemiss.edu